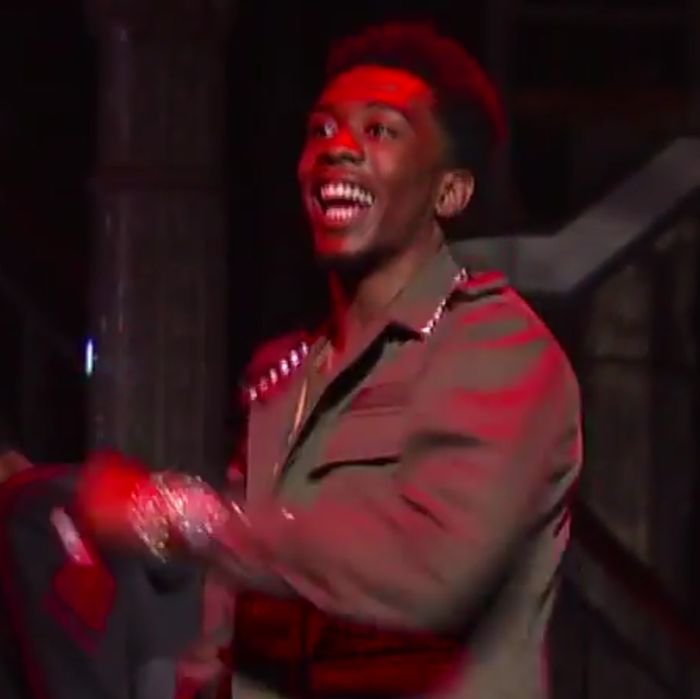 panda panda panda panda
Photo: CBS
Has there ever been a more exhausting No. 1 single in the country than "Panda" by Desiigner? And not "exhausting" in the figurative "I'm over it" sense, but in the literal, physical definition of the word. Tiring. Fatiguing. By the end of "Panda," I feel like I always imagined I would after an exercise class.
And that's just listening to it. Watch Desiigner perform it and it goes from Darren's Dance Grooves to Barry's Bootcamp. He raps the song like it's his last, spitting allegedly English lyrics into the microphone while triple-axel dabbing sporadically through his free-skate of a performance.
Last night, all of this was on display as he made his network television debut on The Late Show With Stephen Colbert.
Before you watch the video, turn on closed captioning. Trust me, you won't regret it. And have fun with it. Start with English captions so you can learn that he's saying "Black X6" and not "Blanket Sits." But then, 30 seconds in, switch it up a bit. My personal favorite: Icelandic.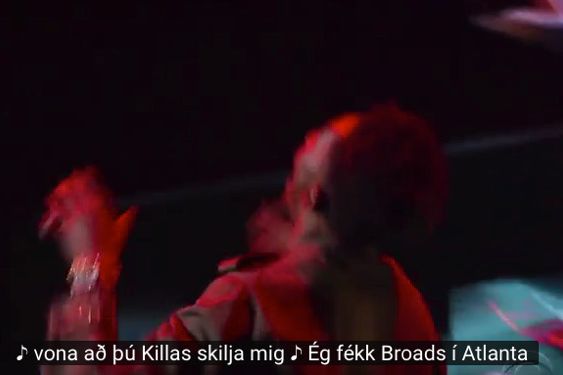 Watching the performance, I was certain that nothing could distract from Desiigner's liturgical sashay. But then, after a minute and a half, the camera makes an extremely questionable decision: flashing to the studio audience.
Yes, there was applause when the performance began, and yes, you knew there was an audience out there because it's late-night television — but it's easy to forget they're there when Desiigner starts rapping in tongues while stomping on ants.
You could run a picture of the crowd in the encyclopedia next to the entry for "confusion." It's a mixture of "I think this is fun" and "help" and "should someone be calling 911?" and "New York, concrete jungle where dreams are made of."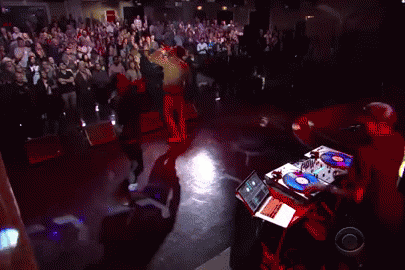 This is magic. It's like an out-of-town church group accidentally booking an event at La Marina in July. The clapping is so off beat that it accidentally gets back on beat 20 seconds later.
Not to get into conspiracies, but there are some out there who believe that the shots of the stage and the shots of the audience in this video are not just from two different nights, but actually from two completely different points in history. I don't have proof, but there's a 75 percent chance they green-screened a Lee Greenwood crowd into a Desiigner performance.
But while this scandal is important, it's not even the most important part of the video. Let's just say this was the real audience. Despite the off-beat claps and overall confusion, everyone seems to be having a fun time.
Everyone, except this one guy.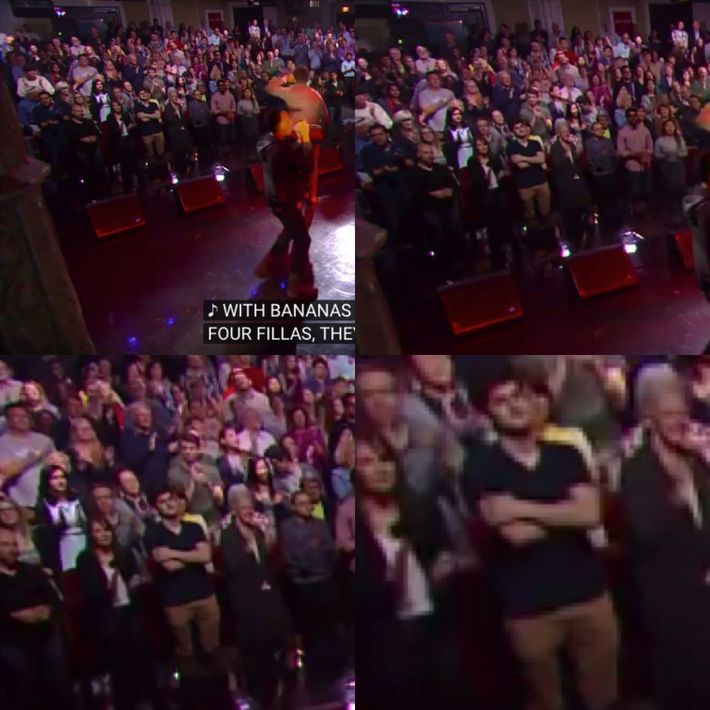 What the F, arms-folded-front-row-blurry man? What's with the mean mug. He's posted up like Desiigner stole his whole schtick or something.
Seriously, imagine reacting to this?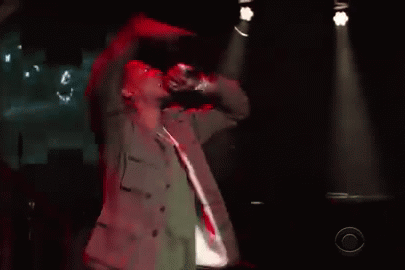 Like this?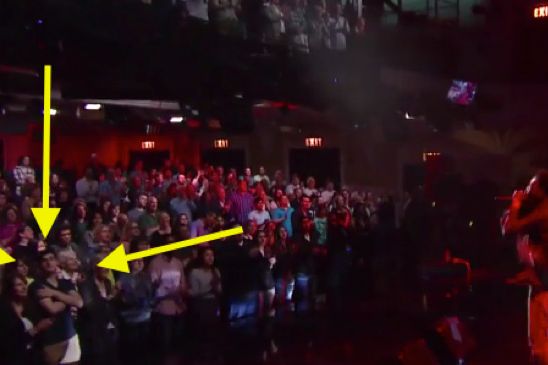 I don't know what the beef is between Desiigner and arms-folded-front-row-blurry man. They both seem like great guys, so you just hate to see this.
I think I speak on behalf of all of us when I say, I hope they work it out. Panda.