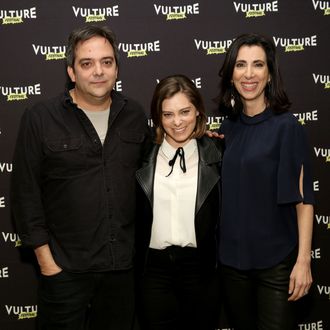 The team.
Photo: Cindy Ord/2016 Getty Images
Crazy Ex-Girlfriend will be returning for a second season on The CW this fall, and with it will inevitably come more original songs, more unusual Greg/Josh dynamics, and more guest stars. One person we may see popping up in West Covina, for instance? None other than comedy legend Carol Burnett. "We're going to give her something kind of unusual and fun," the show's co-creator Aline Brosh McKenna told us on the red carpet during the third annual Vulture Festival. "Where she doesn't play, like, a mom or a grandma." Rachel Bloom and Carol Burnett sharing the small screen! Count us in.

Additional reporting by Samuel Anderson.