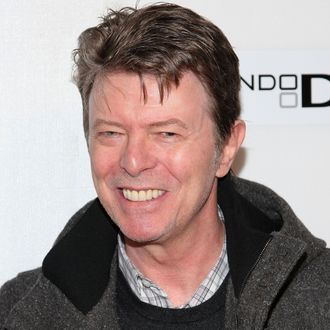 David Bowie.
Photo: Michael Loccisano/Getty Images
When David Bowie's Blackstar hit stores in January only a few days before the music legend's death, the titular star on the vinyl edition's sleeve appeared to be as black as black gets. How much more black could it be?, fans asked, and the answer was seemingly, none more black. But now, one intrepid listener has played around with the album's packaging and discovered a surprising secret: An image of a constellation-filled galaxy — a final gift from the Starman himself.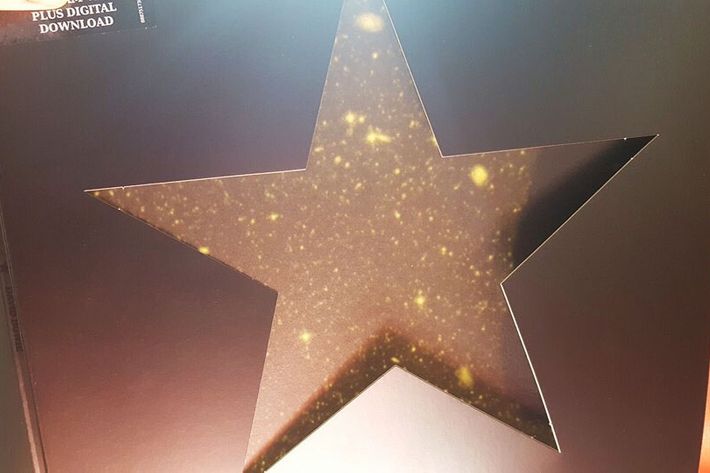 Not one to let a good mystery go unsolved, Reddit detectives put on their deerstalker caps and deduced what exactly was going on here. Turns out, it's nothing to do with sunlight, as the original poster claimed:
The paper backing on the reverse side of the starfield print is different from the rest of the packaging. Rather than using the heavier stock paper, they've used a much thinner paper, which is in fact, capable of transmitting light.

The picture OP posted is cropped, but still shows that the gatefold is open, and that there's a bright light behind the cover.

This is not burn-in or any sort of chemical change at all. Is it intentional in the design of the album? I'd wager it is, since this thinner paper is not used anywhere else in the cover or liner notes, nor does it seem to serve a purpose in protecting the record, which comes in a thicker translucent plastic sleeve.
Groovy!