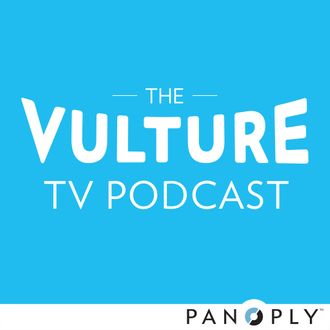 Dream sequences on television used to be cruder, often falling into the "It was all just a dream!" mode. But they've grown more sophisticated over the years, and this week on The Vulture TV Podcast, TV writers Maureen Ryan, Nichole Perkins, and Alan Sepinwall join Matt to discuss their favorite TV dreams. Highlights include:
Frasier, "The Impossible Dream." In which Frasier has a romantic dream about his co-worker and thinks he's having latent homosexual desires.
Battlestar Galatica's Opera House sequences, which tapped into the idea of shared consciousness across bodies, across time and space. It illuminated one of bigger ideas of the show — that human beings have access to deeper truths than we're aware of.
The Leftovers, "International Assassin." Every single second felt like a dream, yet the stakes were so real. (Though it's up for debate whether this one fits the definition of a dream sequence.)
Listen for more on dream sequences and socially relevant comedies. Plus, New York editor Jennifer Vineyard joins Matt to discuss Game of Thrones' latest plot twist, and whether it was all that surprising.
Further reading: Matt Zoller Seitz on why Game of Thrones' twist was so disappointing.

Tune in to The Vulture TV Podcast, produced by the Slate Group's Panoply, every Tuesday, on iTunes or SoundCloud. And please send us your burning TV questions! Tweet us @Vulture, email tvquestions@vulture.com, or leave us a voice mail at 646-504-7673.