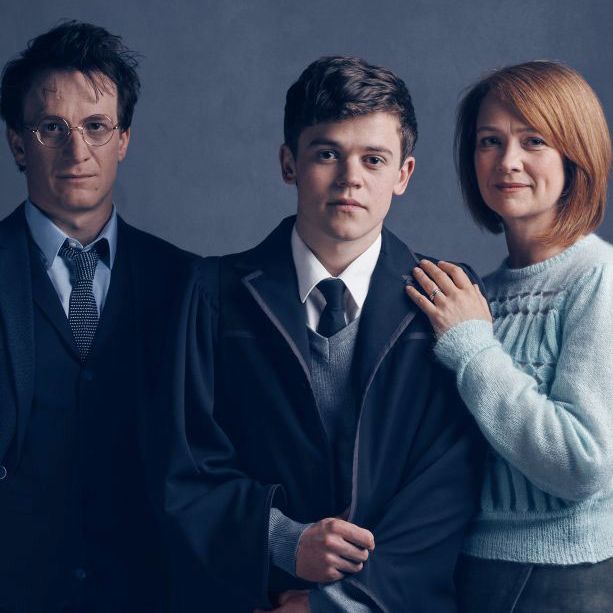 (L-R): Jamie Parker as Harry, Sam Clemmett as Albus, and Poppy Miller as Ginny.
Photo: Courtesy of Pottermore
Welcome back to the world of Harry Potter, a world of magic and mystery, but in this case, mostly middle-aged folks in comfortable fabrics. Pottermore has posted a first look at the cast of Harry Potter and the Cursed Child in costume. The play, which is set 19 years after the books (not counting the Deathly Hallows epilogue), stars Jamie Parker as a middle-aged Harry, Poppy Miller as Harry's wife, Ginny Potter (née Weasley), and Sam Clemmett as the titular cursed child, Albus Severus Potter. Also in the cast, and seen further below, are Paul Thornley, who'll play Ron Weasley, and Noma Dumezweni, the black actress who will play Hermione Granger, a departure from the depiction of Hermione on film, but a choice that is true to the character according to Rowling.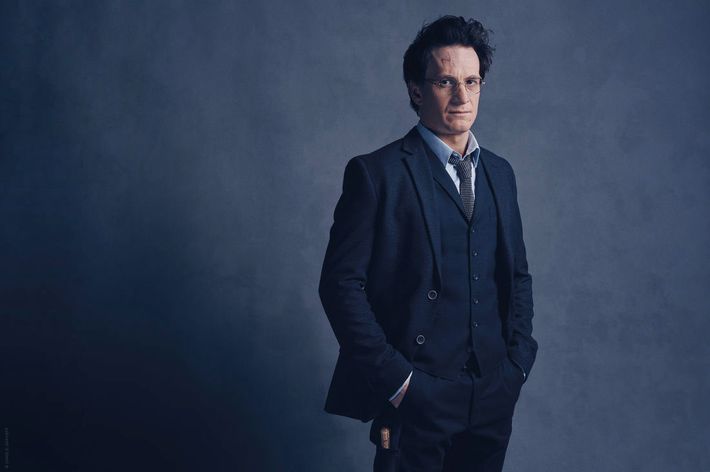 "He's wearing a suit because he's a Ministry man, but he's not just a bloke in a suit, that's way too anonymous," Parker said of his version of Harry, who totally just looks like some bloke in a suit. Maybe Rowling decided Harry Potter and the Crippling Fear You Peaked in High School was too real.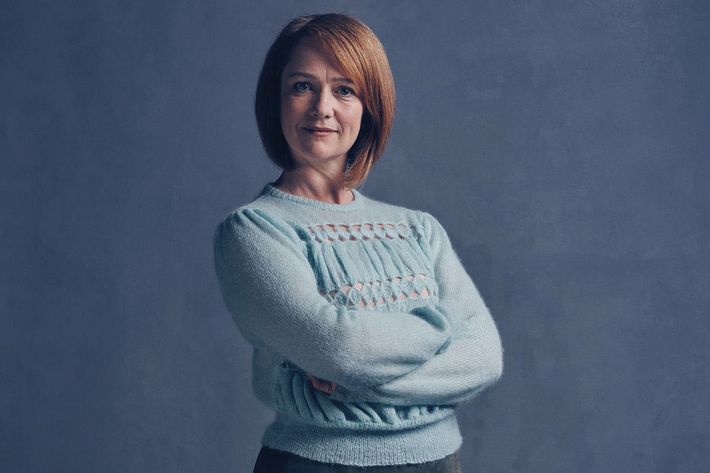 According to Rowling, "I think a lot of people would like to have Poppy's Ginny for a mother. Kind and cool, exactly as I imagined her." This is a woman whose Sunday afternoon ritual consists of two cups of Earl Grey and three hours of The Great British Bake Off.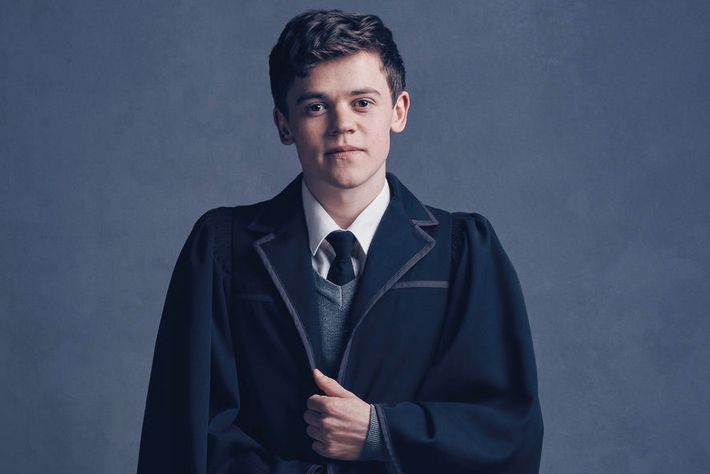 Here's Albus in his Hogwarts robes, which are actually hand-me-downs from his brother James. Because she's just taunting us all at this point, Rowling teased, "There's much I could say about Sam-as-Albus, but we'd be into spoiler territory so quickly I'll just say we couldn't have cast better." One thing to note: The robes don't indicate what house Albus ends up in at school — though, come on, he's totally going to be in Slytherin, because that's definitely part of the curse.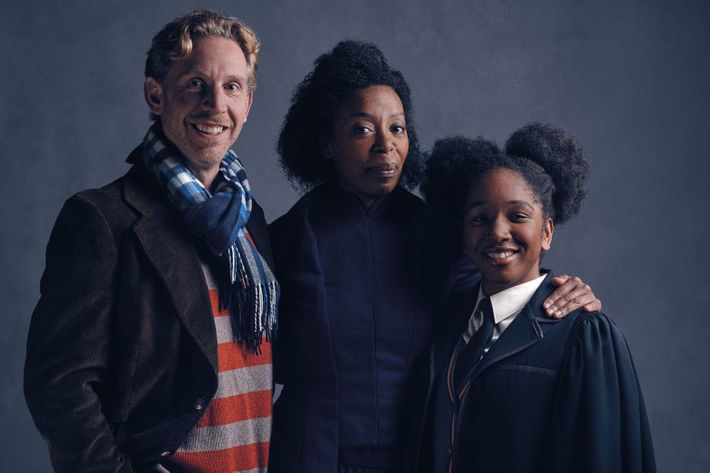 Update, June 1: Pottermore has new photos of Ron (Thornley), Hermione (Dumezweni), and Rose Granger-Weasley (Cherrelle Skeete) in costume. When the play begins, Rose is about to start her first day at Hogwarts, just as in the Deathly Hallows epilogue. But before then, everyone has to pose for awkward photos together!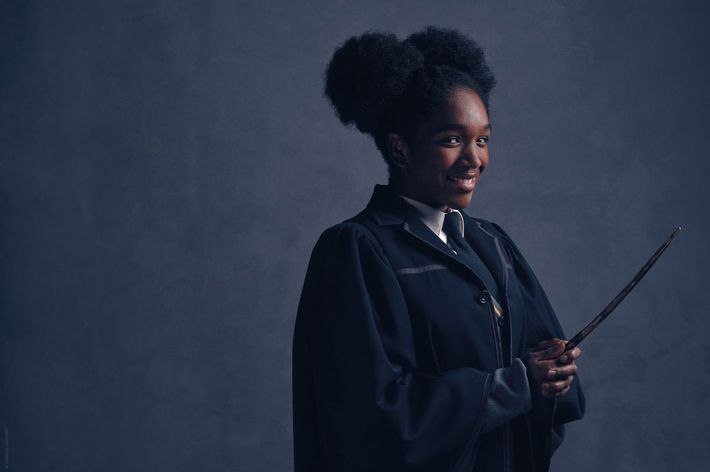 According to Skeete, "Rose is ambitious, obviously her mum is Hermione so she's got a lot to live up to. I think they're quite similar in the fact they put a lot of pressure on themselves. And she just wants to do the right thing." Can you image the pressure of being Hermione's daughter? She'd be satisfied with nothing less than an O on all your O.W.L.s.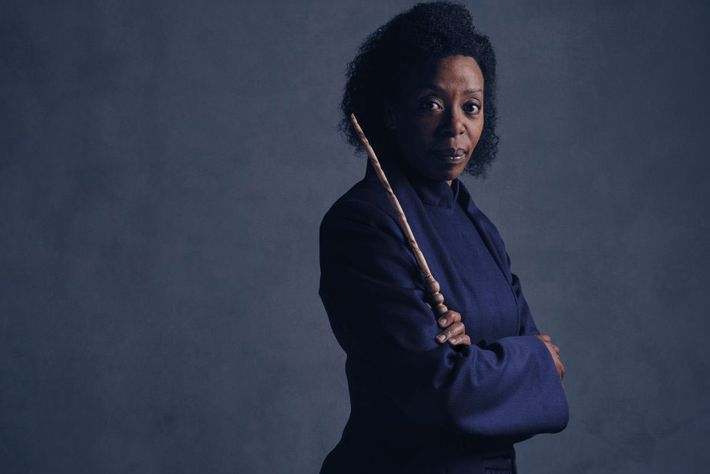 "Being in full costume for the first time was stunning, because I went, 'Ahhh there you are,'" Dumezweni said of the role, which makes sense, because, wow, that's a good shade of blue.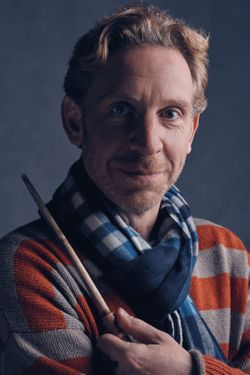 Ron, meanwhile, remains sartorially challenged. "We wanted to find a jumper, that is definitely his favourite jumper, and that I think gets washed occasionally," Thornley said. "He wants to essentially be comfortable at all times, hence comfortable cords, comfortable jumper, comfortable shoes. I don't believe he's a man who spends an awful lot of time shopping."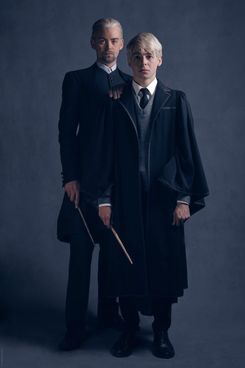 Update, June 2: Finally, we have the Malfoys: Draco (Alex Price) and the young Scorpius (Anthony Boyle). Draco's wife Astoria Greengrass is mysteriously, and literally, out of the picture.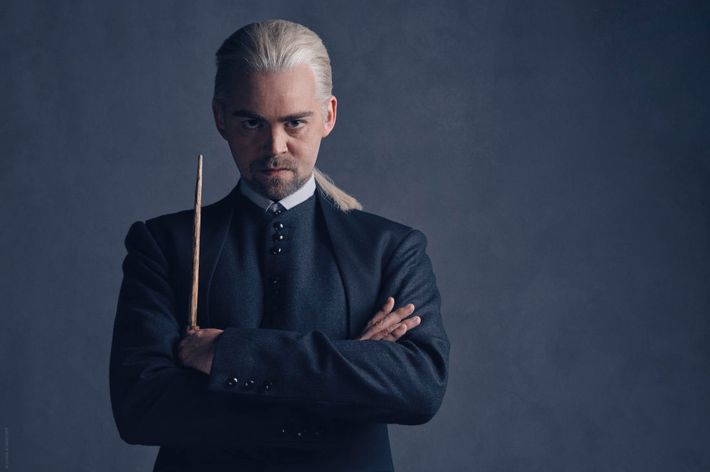 We don't have a lot of info on Malfoy's life from Pottermore, but it's fair to say that he's as hateful as ever, or at least as snobby. "Our first job is to serve this play and J.K. Rowling's characters as best we can," Price said of the character.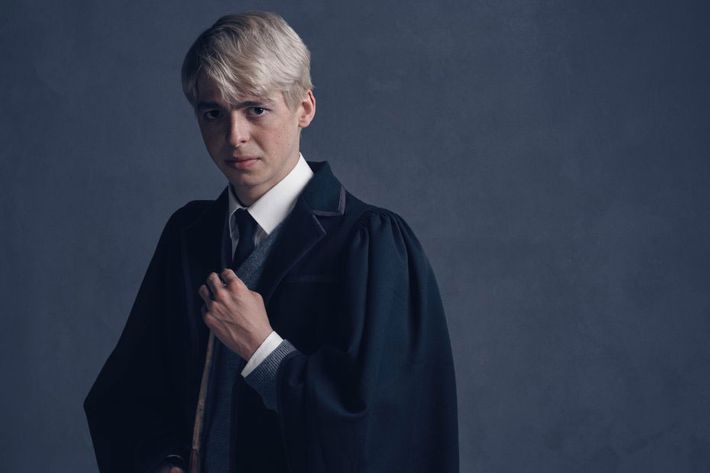 Like Rose and Albus, Scorpius is dressed in his Hogwarts uniform, though unlike Albus, his clothes are tailored to a T. Also, he's quite the ladies' man, according to Rowling. "I've got a feeling Scorpius is going to do nothing to turn girls off the Malfoy men," she said. Don't worry, J.K., the fanfiction is already being written.
Harry Potter and the Cursed Child goes into previews at London's Palace Theatre on June 7.