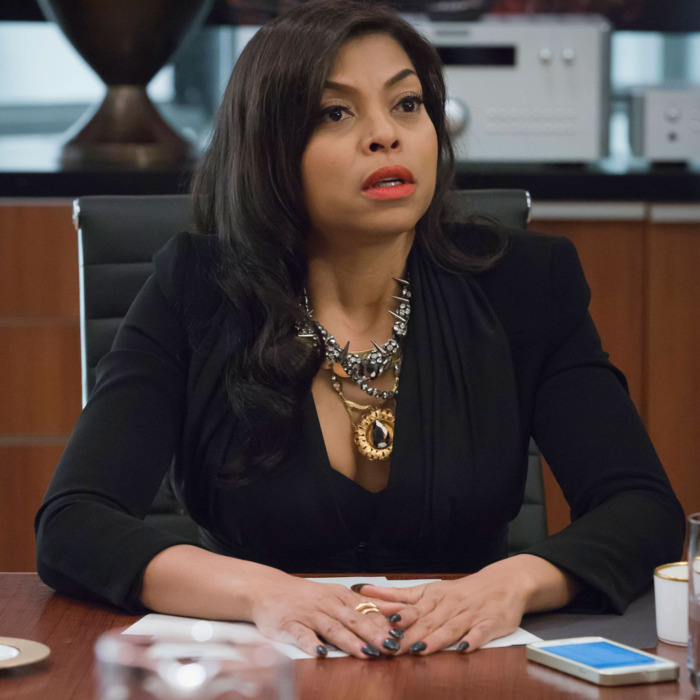 If they aren't already, Fox executives should be sending regular tokens of appreciation to Lee Daniels, Taraji P. Henson, and everybody else associated with Empire. The music-industry drama had creative hiccups in season two, and ratings have fallen noticeably from the dizzying heights reached during the show's one-for-the-record-books initial run in 2015. But were it not for Empire's continued massive success, Fox would be entering the 2016-17 season without a single top-25 series among its target demographic of adults under 50. The network's performance among viewers of all ages is even more depressing: While Empire brings in a weekly DVR-adjusted audience of just under 21 million viewers, Fox's next biggest returning show next season is the soon-to-depart Bones, which, with 7.6 million viewers, averages barely a third of Empire's tune-in. What all these numbers mean is that Fox right now is lacking in tentpole shows, series that consistently draw a decent-sized audience and help promote newer fare. No wonder, then, that so much of Fox's strategy for next season relies on serving viewers a steady diet of things they've loved before.
As we reported earlier today, Fox's two big drama swings in the fall are TV versions of Lethal Weapon and The Exorcist, while its plans for early 2017 include resurrections of 24 and Prison Break. Spin-offs and reboots have a spotty track record, but they have the huge (especially in 2016) advantage of breaking through the clutter of Peak TV's 400-plus shows. Fox execs, of course, also insist they're actually great shows that will stand alone on their creative merits. Sight unseen, it's impossible to judge the extent to which this is hype. But as CBS (and, more recently, NBC) has proven again and again, broadcast TV viewers have a soft spot for easily digestible comfort food. Buddy cop shows are a staple of network schedules; slapping on the Lethal Weapon name simply adds a big neon sign to a show to get audiences to sample it. The same is true of The Exorcist, which, though it exists as a specific piece of artistry, has also come to represent an entire genre of horror and suspense. Instead of doing an "Exorcist-like thriller," Fox is simply giving its show the benefit of a brand name. Film purists might want to hurl, but if the shows are good — a big if! — it's a smart play.
Fox also no doubt looked at the massive ratings for last winter's return of The X-Files when deciding whether it was wise to lean in on the old school so much by reviving both 24 and Prison Break. Unlike Fox's aforementioned returning shows not named Empire, the X reboot landed near the top of Nielsen's rankings in viewers and demos — despite decidedly mixed critical notices. Shows that thrived even just a decade ago did so at a time when broadcast audiences were substantially larger. Prison Break and 24 don't have anywhere near their old numbers to qualify as successes in 2017. Moreover, because both franchises are produced in-house by 20th Century Fox TV, whatever (likely substantial) streaming revenue they generate via a sale to Netflix or Hulu likely make them instantly profitable (or close to it), even if they don't do all that well. The upside is obvious.
The downside, too, is more limited than it might be in other years. Normally, when networks program a ton of reboots and rehashes, it's at the expense of newer ideas. There are only so many hours of original programming a network can attempt each season. But with American Idol absent from Fox's winter/spring schedule for the first time in more than a decade, roughly 30 to 40 hours once devoted to the reality competition suddenly opened up for scripted shows. Fox isn't really taking away any real estate from a possible Big New Idea by spinning the oldies in place of Idol. It's simply substituting one long-time viewer favorite (Idol) with a couple of other shows with nostalgic fan bases. (It should be noted that the new 24 doesn't feature Jack Bauer, at least not in any announced role.) Neither Prison Break nor 24: Legacy is a sure-fire hit, but they're also pretty much no-lose propositions for Fox, particularly at a time when so little of its lineup is drawing a big audience.
There are also areas where Fox is being a bit adventurous next season, particularly in comedy. Son of Zorn, the animated/live-action hybrid starring the voice of Jason Sudeikis, is the sort of out-there-sounding comedy the network has always done well. Bonus: It's from Phil Lord and Chris Miller, part of the creative team behind Last Man on Earth. Lord and Miller will also get a Sunday slot in the spring with another intriguing half-hour, the time travel comedy Making History, starring Happy Endings alum Adam Pally. Fox is even getting back into the relationship-drama arena with Pitch, which revolves around the first female Major League Baseball player. A trailer for the series shown at Fox's advertiser presentation today looked great, as did the cut-downs for Daniels's Star and the limited series Shots Fired. Again, it's anyone's guess whether these shows will come together creatively, but their existence signals Fox isn't just playing it safe.
It's important to note that, despite some very serious ratings issues, Fox is not a network in chaos or free fall. Although Empire stands far apart from everything else on Fox in terms of audience reach, it isn't the only success story on Fox right now. Mid-season crime drama Lucifer has been a massively pleasant surprise on Mondays and, believe it or not, now ranks as Fox's biggest non-Empire hit, with its adults under 50 rating higher than Gotham, Family Guy, or the heavily-promoted Scream Queens. Rosewood, boosted from the halo effect of you-know-what, has turned into a serviceable procedural drama. And while Fox struck out with new comedies this season (at least in terms of ratings), Last Man has settled into a solid groove on Sundays.
The lineup the network unveiled Monday seems reasonably well-designed to result in a couple more mid-level successes for the network, while at the same time maintaining a sense of stability across the week. There's nothing as radical as last season's disastrous roll-out of an all-new Tuesday comedy night. And if there's no obvious breakout hit among Fox's new players — at least on paper — that's not a bad thing. As long as Empire remains strong, Fox doesn't need a game-changer to improve its standing next season. It just needs a few more workhorses to keep viewers tuning in on nights when the Lyon family isn't around.