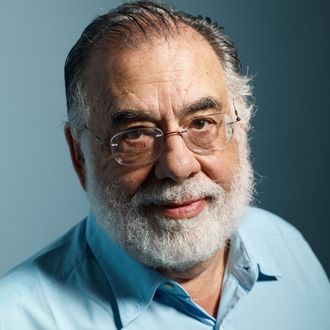 Coppola.
Photo: Matt Carr/2011 Getty Images
Touting the "publishing sensation of the year for every film fan," Regan Arts announced Tuesday that Francis Ford Coppola is reproducing his famous Godfather notebook for public consumption. "This notebook was my private work reference to The Godfather film, and after many years, I'm excited to share it with those who may be interested," the director said in a statement. The book includes initial impressions of Mario Puzo's novel of the same name, as well as ideas that would inform Coppola's creative process during production. It is also roughly 720 pages. Check out the beautiful anvil cinematic treasure in action:
You can get your own (deluxe edition: $50; signed: $250 — both with a preface penned by Coppola) on November 15.