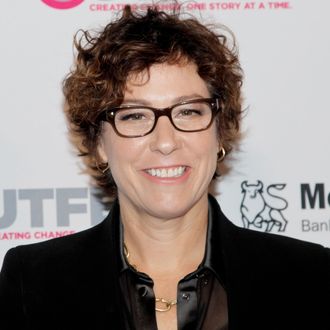 Lisa Cholodenko.
Photo: Tibrina Hobson/Getty Images
The gender disparity in the director's chair is well-documented in Hollywood, but independent films aren't much better. According to THR, the annual  "Women in Independent Film" study found that women accounted for 28 percent of directors of independent films — a low figure but still much higher than the 9 percent of women who directed the highest-grossing films in 2015. Looking at behind-the-camera jobs as a whole — editing, writing, producing — women made up 25 percent of the jobs. The study also found that a film with a female director would be more likely to hire women for other jobs: Women comprised 77 percent of writers on a film with at least one female director versus the paltry 6 percent on films directed exclusively by men. Female directors are also more likely to hire female editors (43 percent vs. 15 percent) and cinematographers (20 percent vs. 8 percent).
The study focused on 23 major festivals, from Tribeca to SXSW to Telluride. Success on the festival circuit is often seen as a stepping stone to big studio projects, but success there also favors white men. Vulture's Kyle Buchanan wrote about the gender and racial disparities that occur in the space between garnering attention at a festival like Sundance and then snagging a blockbuster project like Jurassic World. We could have a study on it, but we're pretty sure we know what the result would be.