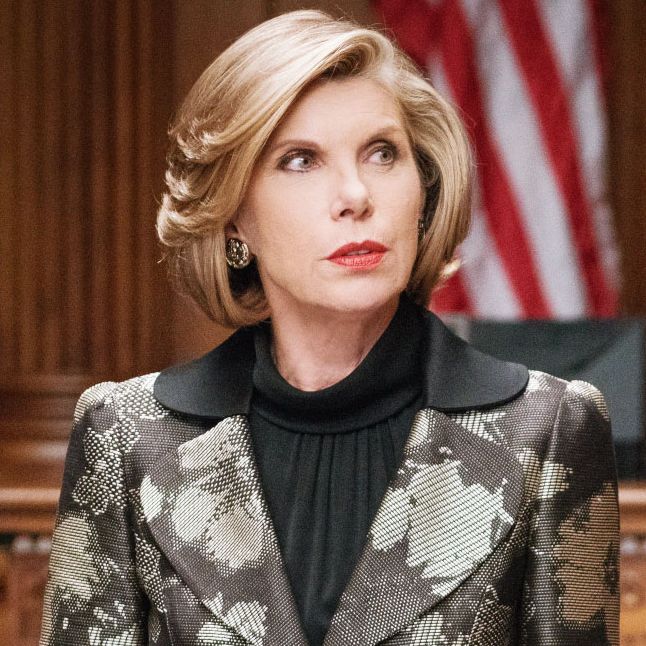 All hail.
Photo: Michael Parmelee/CBS
When The Good Wife wraps up its run on May 8, we faithful viewers will miss many things: Julianna Margulies' parade of increasingly iffy wigs; rare Zach Florrick spottings; catching Alan Cumming's real accent; Matt Czuchry. As a fan since the first episode, what I'll miss most — besides, of course, the high-quality television that manages to be both soapy and feminist — is looking forward to what Diane Lockhart (the great Christine Baranski) is wearing, a stunning parade of power suits, chunky necklaces, and animal prints. Let's look back at her style, season by season, and praise costume designer Daniel Lawson's killer instincts.
Season 1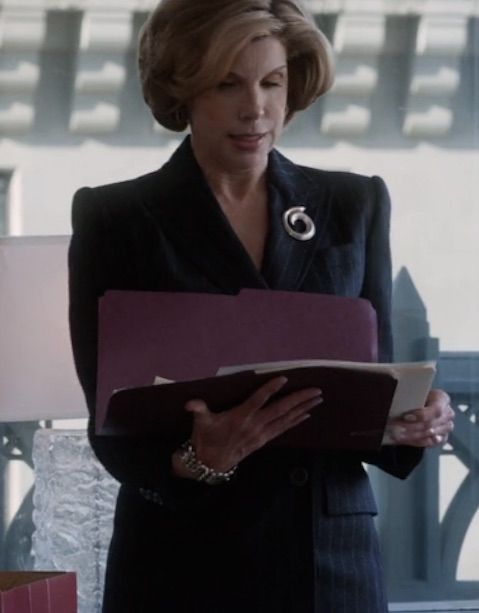 This is the first time we meet Diane and it is … not great. I mean, sure, she looked fine, like the manager of a Poughkeepsie Citibank who bought one nice suit in the early 1990s and stuck with it. But she's Diane Lockhart, partner of one of the best law firms in Chicago. She can do better.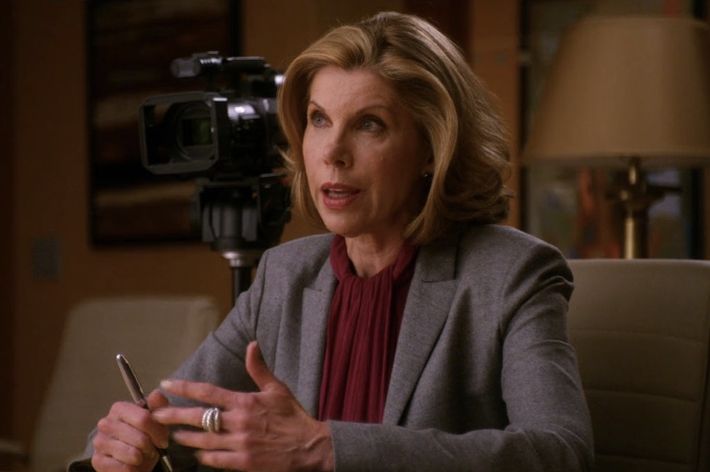 Thank goodness, by the end of the season, she does. She's still in a gray suit, but with a stunning red blouse (that collar!) that's soft, drapey, and fetching.
Season 2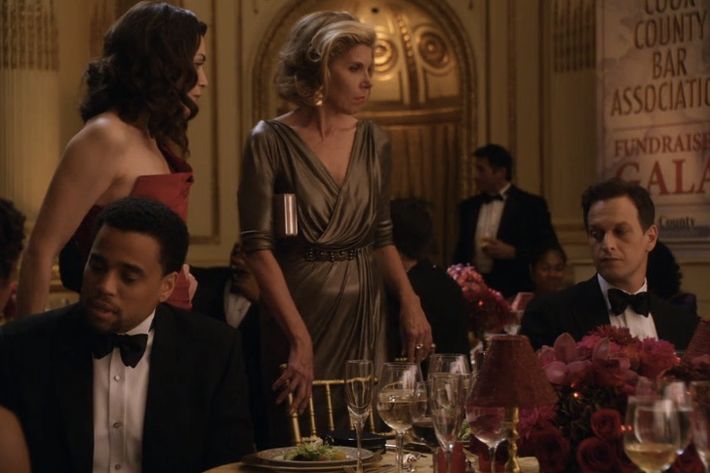 Diane kind of disappears in season two. Of course, she's there (Baranski is in every episode) but mostly to look askance at Will and Alicia's shenanigans when she's not holding a meeting in the conference room. But we Diane-watchers do get this stunning dress, worn at a fund-raiser for Peter's campaign for governor.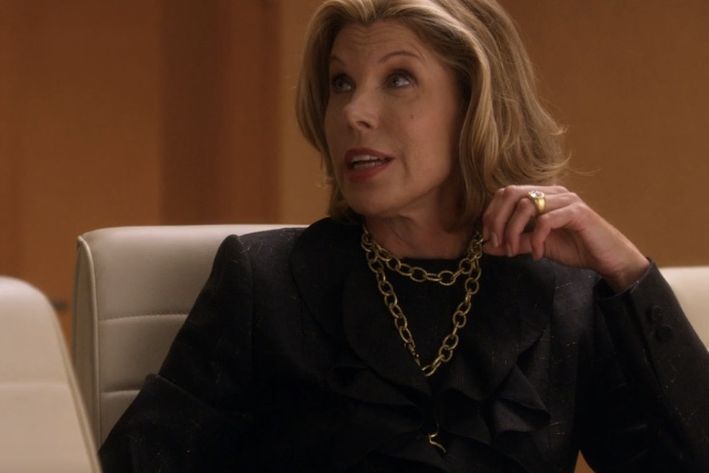 Diane's neckwear has always been a particular joy, especially her decorative chains, which range from chunky to tastefully delicate. I like to think that the larger the chain, the freer she flies.
Season 3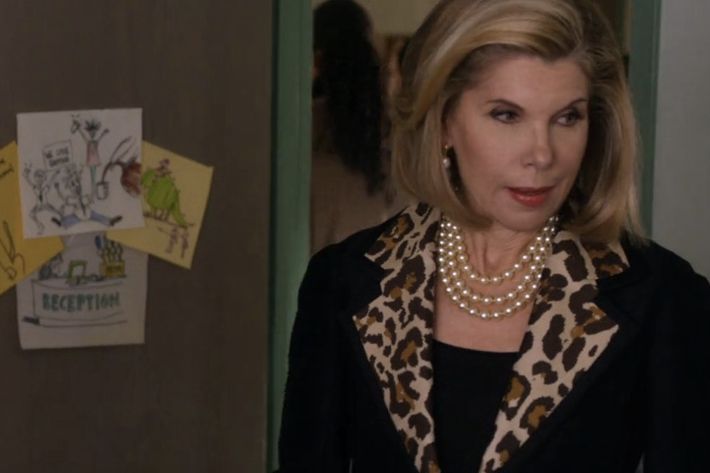 This ain't great, unless she's working on getting financing for a musical.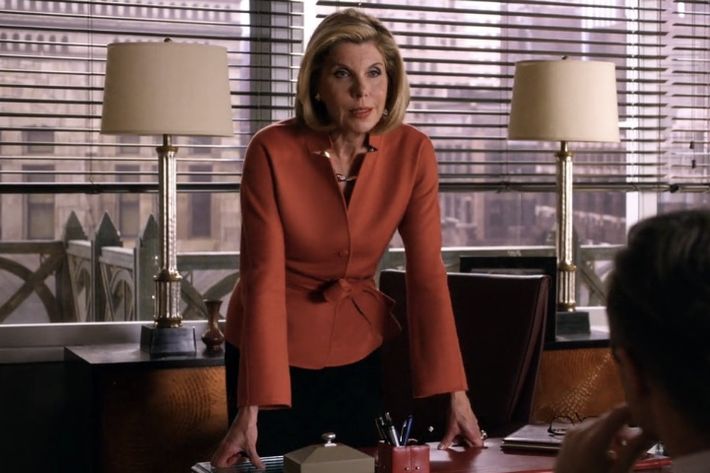 Now here is my favorite Diane Lockhart look: classic, a little offbeat, with a tie-belt, and dead elegant.
Season 4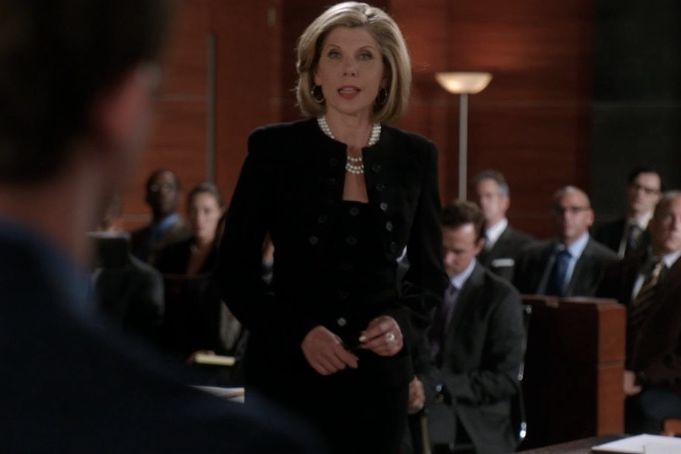 Season four features one of Diane Lockhart's snazziest outfits: a little black suit that's got buttons as trim on the bolero jacket as well as on the dress. I am very pro an outfit that goes from the courtroom to an amateur, all-female production of The Pirates of Penzance.
Season 5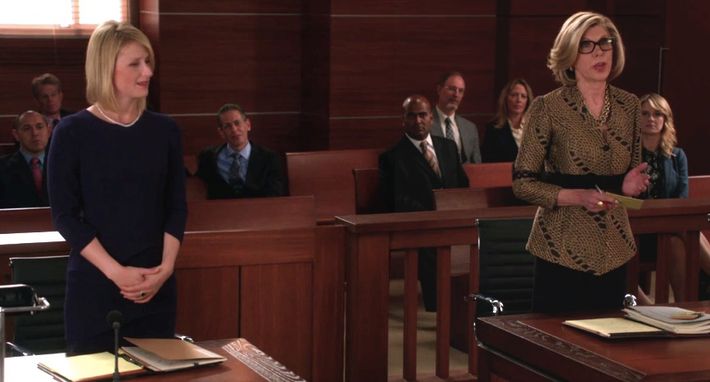 Trademark glasses, a perfectly tailored blazer in an unusual print, and chains — this is Ur-Diane.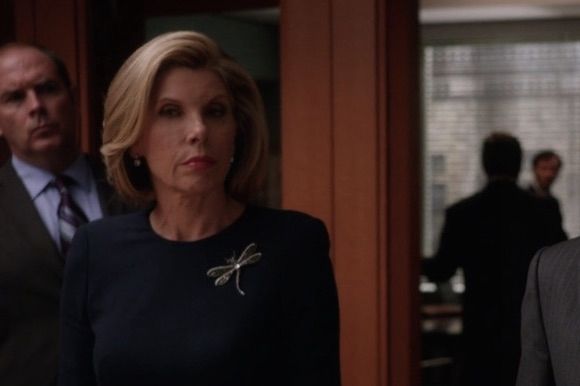 Lawson has said that Diane owns over 30 brooches — this dragonfly is the closest to my heart.
Season 6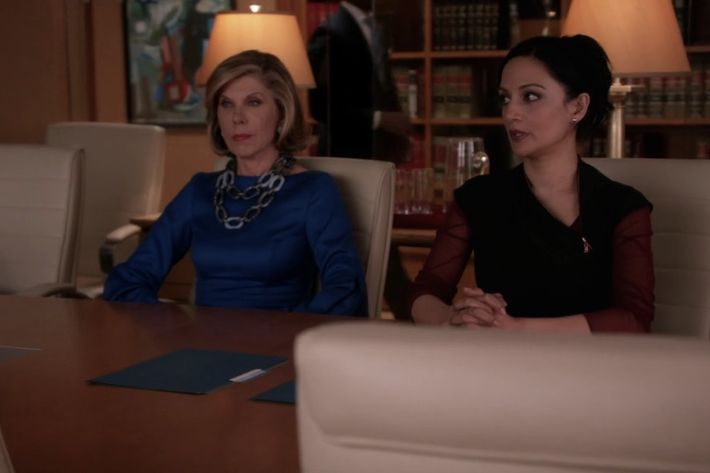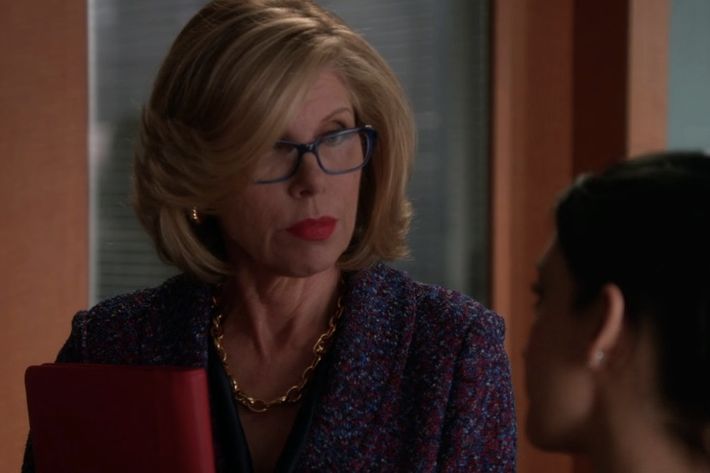 The chains are off the charts in season six, which makes sense if you recall that Diane's plot lines essentially consisted of kicking ass, over and over.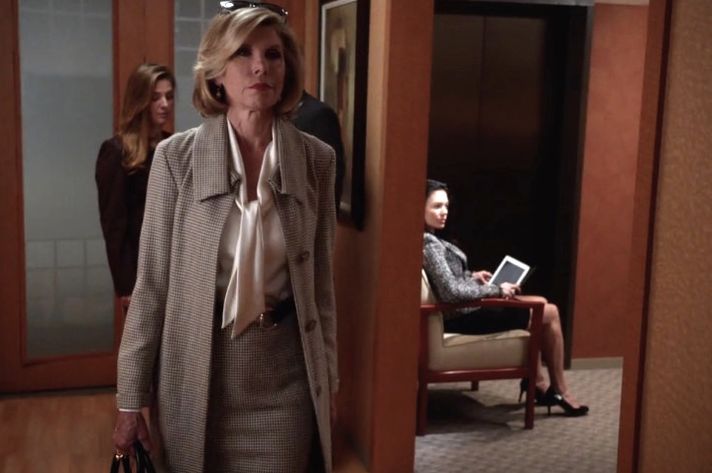 This is one of Lawson's top-five outfits for Diane, worn when she returns to the law firm to ask David Lee a favor. It's an exquisite, effortlessly chic look, and Baranski wears it so well.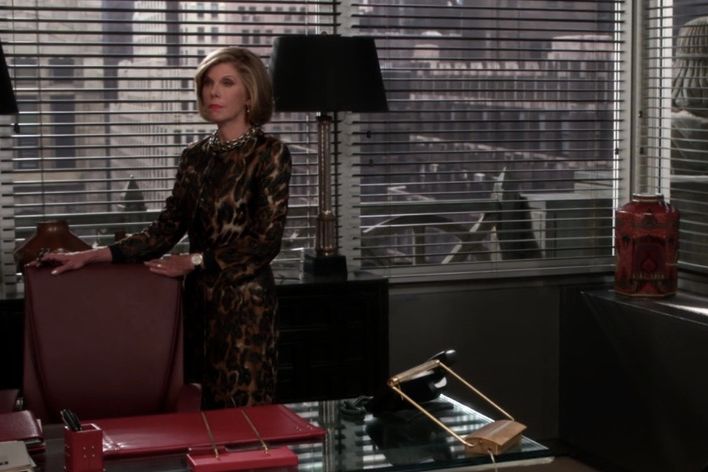 And, on that note, only Lockhart/Baranski could wear this ridiculous coat dress — which would better fit in at the the Soap Opera Awards Nominee Luncheon — with so much poise and grace.
Season 7
And so we come to the end of the road, Diane Lockhart, you beautiful creature. Somebody give this woman a spinoff.