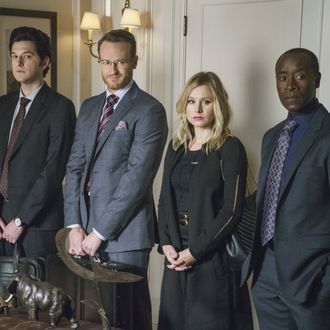 No more consulting to be done.
Photo: Michael Desmond/Showtime
No need to bring in the consultants: House of Lies is officially done. Showtime announced Tuesday that the show's fifth season will be its last. Kristen Bell already has a role on The Good Place set up at NBC, and as for the rest of the cast, they can all enjoy the high of shooting House of Lies's series finale on location in Havana before they jet off to their next projects. Prepare all your finest suits and best quips for the finale on June 12.