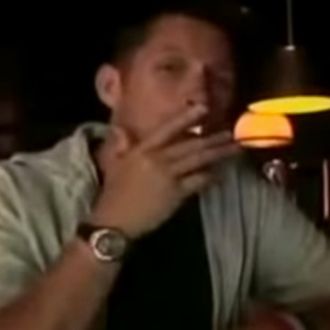 John Berry, member of the Young Aborigines and the original Beastie Boys lineup, died early Thursday morning in a Massachusetts hospice. The 52-year-old's father confirmed the news with Rolling Stone later in the day, citing worsening frontal-lobe dementia. Along with Michael "Mike D" Diamond, Jeremy Shatan, and Kate Schellenbach, Berry was one of the hardcore rockers closely tied to the Beastie Boys' beginnings; he's often credited for coming up with their name. (They were the Young Aborigines until Adam "MCA" Yauch joined and replaced Shatan in the early '80s.) "We decided that we should have a gang, an Elks Lodge–type thing," Berry told SPIN in 1998. "We had secret handshakes and stuff, and we'd wear old-man clothes from the Salvation Army and smoke cigars. The thrust was to walk around and annoy people." His guitar work also appears on Polly Wog Stew, the Beastie Boys' first EP from 1982, when the outfit was more punk.
When the Beastie Boys were inducted into the Rock Hall of Fame in 2012, Berry got a special shout-out, a thanks for serving as a catalyst and for providing the earliest performance spaces: "To John Berry," read Adam "Ad-Rock" Horowitz, from the late MCA's dedication letter, "to John Berry's loft on 100th Street and Broadway, where John's dad would come busting in during our first practices, screaming, Will you turn that fucking shit off already?" Berry and Schellenbach left shortly after Polly Wog — they were replaced by Ad-Rock. Here's an account of the early years, featuring Berry:
And for more on the Beastie Boys and their formation, you can read New York's oral history packages here and here.