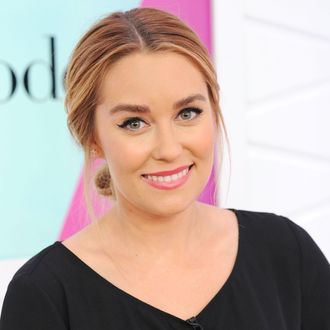 The rest is still…unwritten…?
Photo: Craig Barritt/Getty Images
Today is the tenth anniversary of the premiere of The Hills, and the nostalgic milestone will be celebrated in the most appropriate possible way, aside from getting into a heated feud with your roommate. Lauren Conrad announced today on Twitter that the popular reality show — it went off the air in 2010, after six seasons — will be commemorated with an anniversary special airing August 2 on MTV, which will find the former leading lady back on the network for the first time since she departed midway through the fifth season. Titled The Hills: That Was Then, This is Now, the special will revisit the show with Conrad to dissect its influence on the culture and shed light on what the filming process was actually like.
"We will be having an honest conversation about what it was really like living with cameras for so many years (spoiler alert: it was super weird), sharing some behind-the-scenes secrets, and showing some of my life today," Conrad writes on her website. "Looking back, I am grateful for the incredible opportunity we were given to take part in this show. While it was hard at times to share my personal life (poor makeup choices and all) with the world, the experience taught me so much and forever altered my life and my outlook for the better." Grab the popcorn. This is gonna be good.