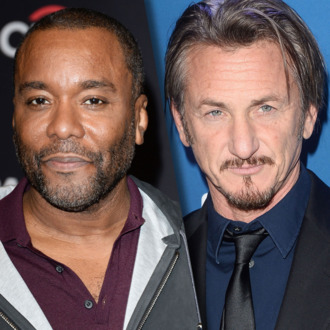 Lee Daniels (L) and Sean Penn (R).
Photo: Getty Images
Sean Penn and Lee Daniels have settled Penn's $10 million lawsuit against the Empire showrunner. The dispute began when Daniels claimed that Penn had a history of domestic absuse in an interview with The Hollywood Reporter, which, the actor asserted, was "reckless, false, and defamatory." As part of the settlement, Daniels has issued an apology to Penn and given a sizable donation to J/P HRO, Penn's charitable organization in Haiti. The size of Daniels's donation has not been made public. "I am so sorry that I have hurt you, Sean, and I apologize and retract my reckless statements about you," Daniels said in a statement. "How thoughtless of me. You are someone I consider a friend, a brilliant actor and true Hollywood legend and humanitarian."
Daniels's statement goes on:
I too have been the subject of false attacks by others, like those made here. My most important role is as a father, and it is important to me that my children learn that it is wrong to reference gossip as fact, as I did here. That can be very damaging and hurtful. Domestic violence is a very serious issue. My comments were cavalier; it was not my intention to diminish the severity of the issue, but rather to express a view regarding the disparate treatment of men of color in our national conversation. I apologize again for the distress that this has caused you and your family.
Penn has accepted Daniels's apology, writing "I accept Lee's heartfelt apology and appreciate the sincerity with which it was delivered." Daniels had tried to dismiss the suit on the grounds that his speech was not defamatory and in fact protected under the First Amendment. Penn's team responded with an affadavit signed by his ex-wife Madonna, which called domestic-violence rumors "completely outrageous, malicious, reckless and false."