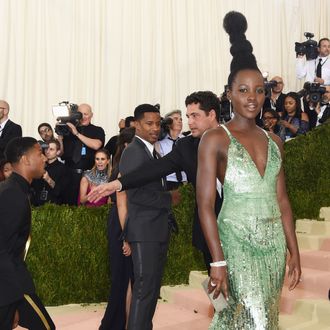 Same.
Photo: Jamie McCarthy/Getty Images
Last night, Kanye West called Anna Wintour and Vogue's annual Met Gala "the Grammys of style," and like the Grammys, it was a spectacle photographed for all eternity to turn into memes. With all eyes on the best-dressed people in the world, gathered at the mecca of fashion for one night only, not a second of the circus wasn't caught on camera. (We're talking about the same event that broke through the Fort Knox of privacy that is the Knowles-Carter family; the Met Gala doesn't miss a thing.) As such, the night made for some entertaining moments — from Nate Parker awestruck at Lupita Nyong'o, to Beyoncé's crew reacting to Taylor Swift, and all those random Vogue mini-films. Presenting: the best frozen moments from the 2016 Met Gala.
When you're ready to risk it all over Lupita Nyong'o's stunning assets.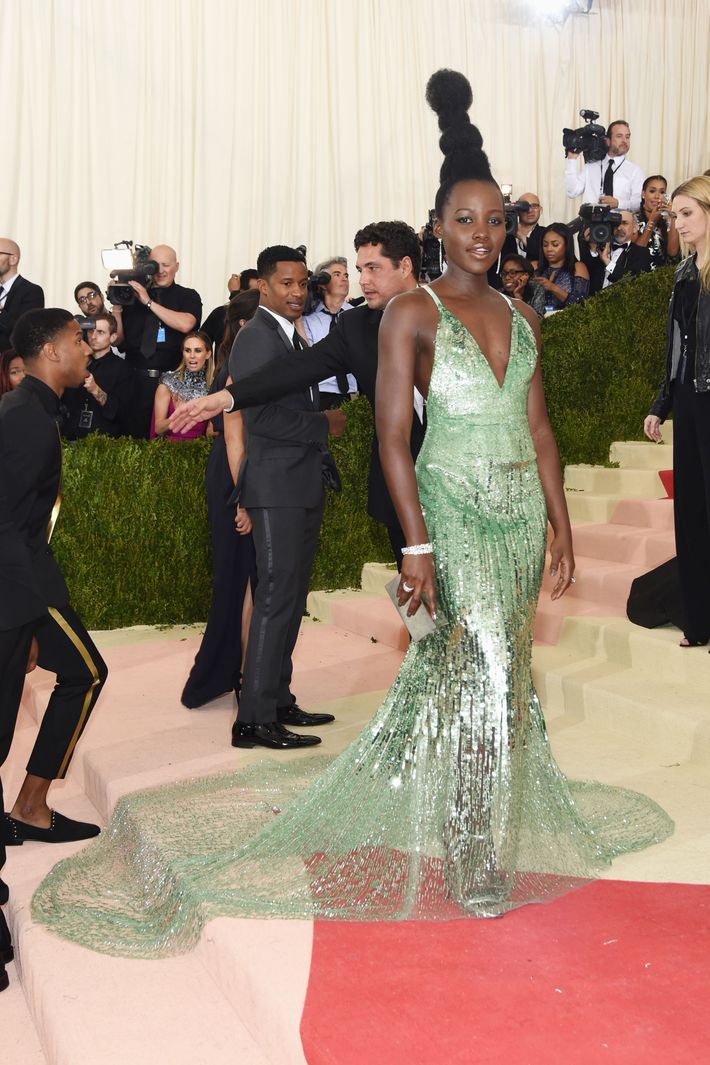 When you're with a fan.
Ahem, the same fan Solange was maybe referring to here:
When Kimye make a movie — not that kind, perverts.
When you're the king and queen of the ball and you know it.
When you desperately hope you take the stairs this time.
When you're the World's Coolest Teens getting jiggy with it.
When you're auditioning to be king and queen of Narnia.
When you're a walking BDSM fantasy.
When you're feeling yourself.
When you've morphed into an actual Disney princess.
When the liquor just hit.
When you're starring in Obsessed 2: No More Beckys.
When you're male bonding.
When you've won an Oscar and book all the movies.
When you're the chicest The Shining reenactment the world has ever seen.
When you've just erased Becky with your mind.