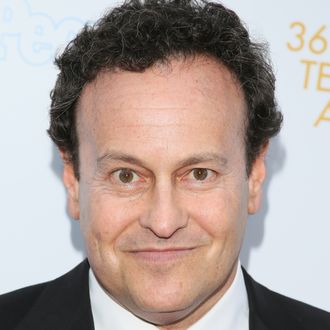 Hurwitz.
Photo: JB Lacroix/2015 JB Lacroix
While promoting his new Netflix series for Esquire, Mitch Hurwitz revealed he's pushing for at least one more season of Arrested Development. To boot, the creator is confident it'll happen. "I'm always trying to move forward with that project regardless of what else is going on in my life," Hurwitz said in an interview, published Wednesday. "I spent some time in the writers room developing an outline for the next season or seasons if we're able to make a deal. I'm trying very hard to get it done because we have a great story to tell." The hurdles, however, are making that deal and getting all the actors to commit to the same time frame.
A longer excerpt — plus a season-four update:
It'll happen. It'll definitely happen. Not before the election, but it's definitely going to happen. I say that because the actors want to do it, the studio wants to do it, Netflix wants to do it, I want to do it. It's just making it happen. There's no one resisting. There's a recut, too, of the fourth season, just to make it airable on TV. They're like the old Arrested Developments. We redid all the narration and reshot a few little things. Now we have 22 episodes, and they're delightful to watch and they're much less work than the Netflix series. My hope is we'll find a place to air those.
(Same.) For more from his chat, including bits about Maria Bamford and Lady Dynamite, head here.