In Hollywood, the tweets and email alerts from industry trades trumpeting the announcements of superstar actors and showrunners attached to flashy TV projects roll out with almost numbing regularity now: Susan Sarandon and Jessica Lange team up for FX, Amy Adams heads to HBO, Drew Barrymore joins Timothy Olyphant for a Netflix comedy.
About 1,300 miles across the border, Vancouver is so slammed with production that pop-up stages have sprouted up all over "Hollywood North." In Georgia, the demand for personnel is so high producers can't afford to give crew members a single day off. If they do, they might lose them forever to the competition.
This is Peak TV. Not since the early 1980s — when cable became a serious challenger to the decades-old hegemony of Big Three broadcasters ABC, CBS, and NBC — has the television industry experienced such rapid growth: Between 2009 and 2015, the number of scripted shows nearly doubled, from just over 200 to an estimated 409 last year. Netflix alone says it will produce 600 hours of original television and spend $5 billion on programming, including acquisitions. This dramatic surge in TV production has touched nearly every aspect of the industry, from actors and showrunners to those responsible for production logistics for all of the new programming ordered from an ever-expanding roster of networks.
Veteran showrunner Carlton Cuse (Bates Motel) compares it to what would happen if the National Football League suddenly expanded to 90 teams. "You would have a lot of football available to you, but the quality of it would be diluted," he says. As so many networks and producers scramble again and again to make television that's great, finding standout ideas and then turning them into actual shows has perhaps never been more difficult. The effort that goes into securing top writers, actors, crew members, and soundstages these days is almost as challenging as coming up with the idea for the next Mr. Robot. Overall spending is way up, but like the broader national economy, the wealth isn't being distributed equally. Movie stars are getting offered $5 million to do a single ten-episode season of a show, even as studios slash budgets for lower-level actors. Writers have plenty of job opportunities, but shorter seasons has meant more career volatility. Experienced showrunners are in high demand, yet they're unlikely to ever become as rich as a Dick Wolf or Norman Lear.
Then there is the lingering fear, heard frequently in Hollywood conversations, that it could all go away at any moment. The Vampire Diaries creator Julie Plec admits to a disturbing sense of déjà vu in TV's ramp-up. "It does feel a little bit like the Pop.com era," Plec says, referring to Steven Spielberg and Ron Howard's ill-fated $50 million attempt to create an online content portal back in 2000, which fell victim to the larger dot-com bubble. "Pop was the Netflix of the day, the job that everybody [in Hollywood] wanted. And there were a million other offshoots of that same kind of idea, and everybody was going over there to get out of the grind of mid-level Hollywood. Then they all lost their jobs."
To find out how Peak TV is shaping — and reshaping — the television industry, Vulture interviewed nearly two dozen people involved in the business: writers, producers, actors, directors, executives, agents, and even a caterer. On balance, the people who work in television seem genuinely excited about where the medium is right now. "There are tremendous opportunities to do really good, creative work," says Cuse. And quality has never been at such a premium: Whatever the difficulties of Peak TV, those in the industry realize there's no going back to the days when even the crappiest of comedies could follow Friends and end up making millions of dollars for everyone involved. "There's no room for mediocrity," says Patrick Moran, head of ABC Studios. "It's the end of 'Who gives a shit?' television. It all has to be great."
THE ACTORS: THE ONE-PERCENTERS ARE DOING BETTER THAN EVER
Jeffrey Donovan is not the highest-paid actor working in TV right now — not by a mile. But the former character actor, who made the jump to leading man with his seven-season run on USA Network's blue-sky procedural Burn Notice, is emblematic of how the scripted boom makes this a very, very good time to be an onscreen performer. According to two people familiar with the deal, Donovan is likely to end up making in the neighborhood of $175,000 per episode for his upcoming straight-to-series Hulu drama, Shut Eye. One Hollywood veteran who's worked with Donovan before says he was stunned when he heard the details of Donovan's deal. "Jeffrey's an amazing actor, and I'm so happy for him," the insider says. "But that's life-changing money [for him]." Our insider believes Donovan's deal is for two years, though, officially, Hulu has only ordered one season of Shut Eye. But assuming the series does run that long, "That's almost $4 million for two seasons of television — for Jeffrey Donovan!" our source says. "I'm sure Jeffrey made good money on the later seasons of Burn Notice. But for a [streaming network] to make an actor deal at that level? That means this is now the new benchmark to pay an actor at Jeffrey Donovan's caliber. The marketplace is so hot right now — the agents are having a field day."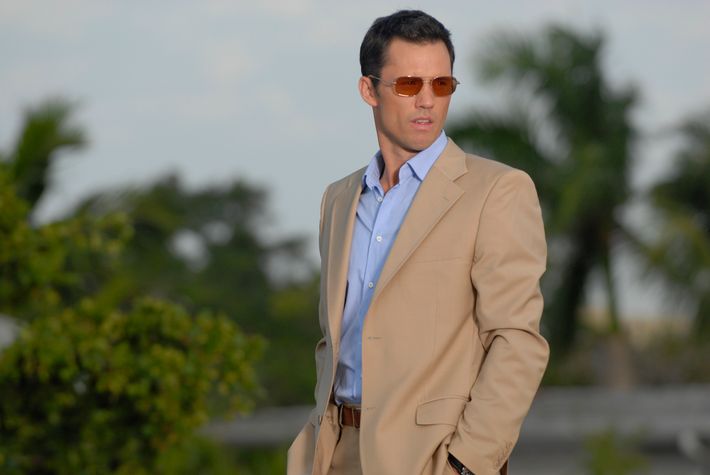 The explosion in scripted TV, and particularly the rise in good TV, has logically resulted in a surge of opportunity for many members of the Screen Actors Guild. "It's a fantastic time to be an actor," says a partner at one of the major Hollywood talent agencies. It used to be around this time of year, as the broadcast networks revealed their new schedules, that agents would call up their clients with one of two messages: "Congrats, your pilot just got picked up to series!" or "We'll try to get you another role next January." The former calls have still been going out this month, but TV's production boom means pilot season has become almost an afterthought for actors. "It's irrelevant," the agent says. "I looked at my pilot casting grid last October and there were, like, 85 projects casting. The same grid eight years ago? There might have been, like, 'They're adding a new regular to Criminal Minds,' or there's an episodic arc on some show available. Now there are literally ten Netflix shows casting … It's amazing for almost everybody."
And indeed, almost everybody is doing TV now. Hardly a month goes by without an announcement about Some Big Movie Star signing on for an amazing-sounding series (or limited series) at a network. The good news for the TV industry is, as producer Carlton Cuse puts it, "almost no one is off the table" when it comes to actors. "Once Woody Harrelson and Matthew McConaughey did True Detective, it completely opened the gates to virtually every actor being willing to do television," he says. Landing such names, however, has not come cheap. "I liken it to the real-estate market," says one cable-network president. "You walk around and you're like, 'They paid that much for that house? Are you kidding me?'" Indeed, several recent big-bucks talent negotiations have left even hardened Hollywood insiders slack-jawed over the sums being thrown around to lure top talent to launch new shows.
Multiple sources have told Vulture that Kevin Costner was offered $500,000 per episode to do a ten-hour series for one of the Big Three streaming networks, a deal that would have paid him $5 million for about three and a half months of work. He passed, but industry insiders predict he'll eventually say "yes" to the right offer. Insiders also tell Vulture that Amazon is paying Billy Bob Thornton around $350,000 per episode to star in writer-producer David E. Kelley's upcoming legal drama, Trial, which is the first project to skip the company's usual pilot process. (One agent estimates Thornton is likely doubling his Fargo payday from a few years back.) "There are a select few networks that play in an ultrapremium space where seemingly money is not nearly as important as other things," a cable executive says. "If there's someone they want or there's something they feel like they need to have, they're just going to pay whatever it takes."
Those "select few" networks are almost always Netflix, Amazon, or HBO, though Hulu and FX have been known to step up to get a name they really want. While Cuse is probably correct to suggest True Detective was a game-changing moment for TV talent possibilities, Woody Allen's deal to produce and star in an untitled six-episode comedy series for Amazon may end up marking peak Peak TV. The show, with a cast that also includes Elaine May and Miley Cyrus, has a big price tag attached to it, people familiar with the agreement confirm — though precisely how much the service is paying remains shrouded in mystery. Vulture spoke to several top talent agents usually in the know about the town's big talent agreements, and none had heard a specific dollar amount. That said, the 80-year-old veteran is likely getting a bigger check than what's been offered to Costner. One talent rep who's heard rumblings about the particulars of the Allen agreement says that deal, while "big," is not unprecedented in scope. "It's not going to put Amazon out of business," the agent says.
In general, stars making the jump from film careers into TV — think Drew Barrymore or Naomi Watts, who both recently attached themselves to separate Netflix projects — command the biggest salaries, somewhere between $350,000 to $500,000 per episode. That's about two to three times what a broadcast or basic-cable network usually pays to cast a more traditional TV (read: not movie) star as the lead of a new show. (Networks will pay more for actors on an established and extraordinarily successful series, however, resulting in those $1 million-per-episode headlines for the stars of The Big Bang Theory.) FX original-programming president Eric Schrier says the start-up nature of his streaming rivals has been a driving factor in salary inflation. "When you're competing with businesses that don't have to show profit and can just pay crazy amounts of money, that inflates the marketplace in terms of what the general costs are," he says. "You try to manage it as best you can, but you also stay competitive."
One cable exec notes that, while these dollar amounts may seem high, they're not all that surprising — or outrageous. "If someone's gonna pay [them] that, I'm sure someone has a model somewhere that says that show's gonna make that back," she says. Likewise, a top agent defends the sums his clients are commanding, explaining that, in the overall scheme of things, the extra money isn't all that significant. "Look at it this way," he says. "If you're Amazon and you're going to launch a David E. Kelley show, that's gonna cost $4 million an episode [to produce], right? That's $40 million. You can have Bradley Whitford starring in it, [who is] gonna cost you $150,000 an episode. That's $1.5 million of your $40 million. Or you could spend another $3.5 million [to get Costner] on what will end up being a $60 million investment by the time you market and promote it. You can either spend $60 [million] and have the Bradley Whitford show, or $63.5 [million] and have the Kevin Costner show. It makes a lot of sense when you look at it that way."
Networks, particularly established cable outlets without access to the magical ATM from which Netflix always seems to be making withdrawals, would go broke if they paid these sorts of sums for every project, or even most of them. They try to manage their series rosters like an investment portfolio, balancing big bets with more modest efforts. "You end up paying a little bit more for the best people," says AMC/Sundance programming president Joel Stillerman. "But it doesn't necessarily roll up to this global situation where every show becomes exponentially more expensive. There's still a wide range of shows out there and a wide range of price points." Unfortunately for network and studio bean counters, however, it's not just the big names who are seeing dramatic spikes in their salaries. "There's a premium on actors" at almost every level, says one studio veteran. He says "anyone who has any status" as an actor, and who is competing for a series-regular role, is making more than they were a decade ago. "You're seeing people with no quotes making $40,000 and $50,000 [an episode]," he says. "People who a few years ago would have been $50,000 players, they're now $100,000 players." And while $350,000-plus-per-episode deals are still relatively rare, a streaming service forking over $2.5 million to an actor for a ten-episode drama is not. ABC's Patrick Moran says the explosion in so-called above-the-line costs is a classic case of supply and demand. "There are an enormous amount of pilots being produced," he says. "I think at last count it's 80-plus on the broadcast side and 60-plus for various cable and streaming services. That is obviously a huge increase over the last three to five years. It's almost double the amount of pilots. [But] it's not like the acting pool became twice as deep. That does become a challenge."
Actors' agents are leveraging the fierce competition for talent in nonmonetary ways, too. Increasingly, many thespians are defining themselves as "offer only" players, forcing producers to sign an actor at a given rate without forcing said actor to go through any sort of audition process. Veteran producer Shawn Ryan (Mad Dogs, The Shield), who just landed a new NBC time-traveling drama Timeless, said he was surprised by how many relatively unknown actors were now offer-only. "I didn't know who these people were," he says. "And yet the supply was so low and demand is so high simultaneously that people in the past who weren't able to demand offer-only status are claiming it now." Some agents refused to even have their clients meet with Ryan unless a deal was on the table, leaving the producer gobsmacked. "I'd be like, 'Who is this person? Is there some huge film franchise that I'm unaware of that they've been in?'" he says. "I'm not saying that it's always unwarranted, and I'm not saying that actors can't choose to be whatever status they want to be. Anyone who doesn't want to have to audition certainly doesn't have to audition. But in the past, if you wanted to work, you either had to be of a certain stature with a certain kind of track record that everybody was aware of in order to be an offer-only player, or you'd have to come in and have a meeting. The agents gauge that the supply-and-demand curve has shifted, and they're reacting accordingly."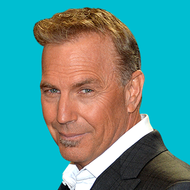 Kevin Costner was offered $500,000 per episode to do a ten-hour series for a streaming network, a deal that would have paid him $5 million for a few months of work.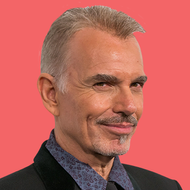 Amazon is paying Billy Bob Thornton around $350,000 per episode to star in the upcoming legal thriller Trial, likely doubling his Fargo payday.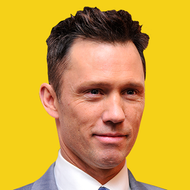 Former Burn Notice star Jeffrey Donovan will end up making $175,000 per episode for his upcoming straight-to-series Hulu drama, Shut Eye.
Despite sexy headlines about movie-quality TV projects and the very real uptick in top salaries, not all actors have ended up winners as a result of the TV boom. "You would think because there are 400-something series, and who knows how many pilots made to get to that number of series, that it'd be this never-ending river of opportunities," a top talent agent says. But while there are plenty of options and opportunities, a new sort of caste system has sprung up. Premium players such as the streaming Big Three — along with HBO, Showtime, AMC, Starz, and FX — increasingly aren't interested in potential projects unless they've got really big names attached to star. And because there is, as one agent notes, "almost nobody closed off to doing TV now," established TV stars and mid-level feature-film stars who once would've been locks for many projects are now being passed over because they're not big enough. "It's this trickle-down effect: Someone who under normal circumstances would've starred in a show is now going up against Amy Adams or Naomi Watts," the agent says. "And that's who the new places are catering to — the [actors] who, before, wouldn't do TV."
This new reality doesn't mean veteran TV actors are suddenly out of work, or even working for less than they once did. The big broadcast networks are more than happy to offer employment to someone like Michael Weatherly, who left NCIS and quickly found work on Bull, which CBS just ordered to series. But if someone like Weatherly wanted to go and star in a series for Netflix or Amazon, there's a good chance he'd come away empty-handed. "People who are really well known for having been a part of a successful show, it's more difficult for those type of people [to break out]," says a partner at a major agency. "It's going to be very hard for someone like that, someone who was [the star] of a giant CBS procedural at one time, [if] all they want to do is the next cool Showtime thing." That's because, for the most part, premium networks and even some basic-cable channels aren't interested in TV stars anymore.
Not surprisingly, this doesn't always sit well with actors. "There's a pride thing that comes into it," the agent explains. "They're not getting the roles they're accustomed to getting." And yet, he quickly adds that many of these big TV stars aren't wasting too much time sulking. "People who ordinarily only want to be No. 1 on the call sheet, and the key player in the show, they're now thinking about being the fourth lead on a [streaming series]," he says. Helping to ease the pain of making the transition from broadcast big shot to a supporting star on streaming is that it's often not that big of a financial hit, given the sums Netflix and others are now throwing around. "If they have a $100,000 quote from being a lead on a CBS show, they can probably get $75,000 to be the third or fourth name on a streaming show," the agent says. And while their faces might not be front and center on billboards and bus shelters, their reputation as actors might be much improved. "You get to be a part of a show that's probably going to be part of the awards circuit for the next five years," he says. "You're just not going to be at the center of it." Indeed, the sheen of streaming is such that some actors who've been significant co-stars on network hits — including, per multiple sources, Parks and Recreation's Nick Offerman — are now telling their agents they only will consider doing a streaming show or HBO.
One of the hallmarks of the TV boom has been the shift toward shorter seasons: Instead of the once-standard 22- and 13-episode cycles for broadcast and cable, respectively, it's now common for networks to green-light as few as 8 or 10 episodes of a show per year. Actors get paid per episode, so shorter runs can often mean smaller checks. That's fine for big movie stars or actors who welcome the chance to work on multiple projects every year rather than be tied down to a single series. The Mindy Project star Mindy Kaling — juggling careers as an actor, producer, showrunner, and author — welcomes the new model. "Coming from network, I was trained in the 22-to-24-episode season," she says. "This year we shot 26. But after 12 years of doing that, it's not really my preference — right now — as an actor, especially since all my favorite shows do about half that number of episodes." She concedes there's less financial upside from fewer episodes, but like those who choose the creative freedom of a Netflix or HBO over the (possible) huge payday from a broadcast network, she's okay with such a trade-off. "I didn't fritter away all my money on a divorce or drugs, so I'm okay making less money," Kaling quips. "If you have any artistic interests outside of episodic television, the shorter order is the way to go."
But if you're what one agent describes as "the kind of actor who would knock out 28 episodes of TV in a year if he could," the new world is far less inviting. Case in point: character actors, or stars who are over a certain age who are not generally in contention for series-regular roles. Networks, one top agent says, "are definitely not paying guest stars what they used to. Back in the day, we'd have clients who'd do a guest turn on ER, and they'd make $75,000 per episode. Those days are just over." Now, even if an actor books a recurring role on a show that lasts years, she will probably have to settle for what's called, in TV-industry terms, "top of show" — a categorization that carries with it a SAG minimum of a bit more than $7,900 per episode, regardless of how many days the actor is on set. That's far below what recurring roles paid back in the 1990s and early 2000s, and less than half of what a series-regular role pays on most shows. "The budgets for guest stars and co-stars have gotten smaller," says a former TV studio executive who now runs her own talent-management company. The same forces that have resulted in relatively well known actors being pushed to top-of-show status have also cut wages further down the Hollywood food chain. "It sounds like actors make a lot, but any review of the SAG-AFTRA employment statistics will show you that most actors receive poverty-level wages over the course of a year," the manager says. "You get these shows that pay a fortune for a name — and then total crap to the rest of the cast."
THE WRITERS: FINALLY, ROOM FOR NEW VOICES
Writer-producer Liz Tigelaar moved to Los Angeles in 1998 and landed a writer's-assistant job two years later on Dawson's Creek. At the time, aspiring TV scribes either worked their way up in the writers' room by typing mad notes from their assistant's chair, grabbing coffee for showrunners, or penning unsolicited scripts with the hopes of selling them to a producer or landing a job on a TV show during the annual staffing season.
"When I was starting out, you looked for a staff job or an assistant's job, and you had one shot in May before network shows started up in June," Tigelaar says. "If you didn't get hired, that was it. It was scary because you probably had to wait until next year unless there was a mid-season thing or another show got a full season and they had to add people because someone got fired. I even remember it being that way in 2005."
That was when NBC's American Dreams, where she worked, was canceled. Tigelaar took a job at a yoga studio because she couldn't land another staff job for a few months. "There were just not a lot of options," she says. "The way things have changed in the last ten years is shocking to me — there are so many ways to create your own opportunities now."
Peak TV, with its 400-plus shows and evolving array of networks and platforms, is an increasingly promising time for beginning and mid-level writers who are finding it easier than ever to land staff jobs. The downside is they are making less money. As shorter seasons become even more common on cable, streaming services, and even some network shows, writers are faced with a new challenge: cobbling together deals on different shows to keep themselves working throughout the year. The days of exceedinglylucrative overall deals in which writers and producers are locked into multiyear contracts to develop new shows, write pilots, or steer other creators' shows are almost gone.
"If you're a capable writer, it's not that hard right now," a top agent agrees. The challenge, he says, is staying employed year-round. "I use the phrase 'How do you build your year?' a lot."
The last three years of Tigelaar's career reflect how quickly things have changed. After her overall three-year deal with ABC ended in 2013, Tigelaar worked as a writer and consulting producer on one ten-episode season of A&E's Bates Motel. When that concluded, she co-produced ABC's ten-episode summer mini-series The Astronaut Wives Club and, from there, moved on to executive-produce Hulu's ten-episode Casual. (It returns in June with 13 episodes.)
"I like these shorter orders," she says. "You don't have the consistency of being in an overall deal and having job security and income, but the creative freedom is really fun."
For that reason, it's harder than ever to hang on to writers as TV series age, says Julie Plec, who this season had three shows airing on the CW. "They start to smell the opportunity to exercise their creative muscles in a different way — that's the biggest shift for me," she says. "It used to be, you don't fuck with job security."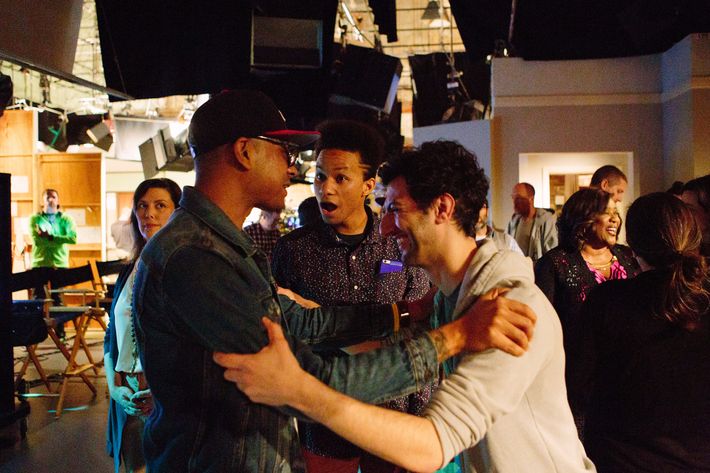 One comedian and writer who has benefited from the industry's new flexible year-round scheduling is Yassir Lester, 31, who simultaneously worked on the upcoming final season of Girls, which is currently in production, and the second season of The Carmichael Show, which just ended. "For the sake of your brain, if you've sat in a writers' room before, just sitting and talking and generating ideas for 12 to 15 hours a day can get a little arduous. It's like staring at a painting for a year and adding a stroke here and a stroke there. Technically, you're doing work on it, but is it making it better? There are a lot of 24-episode shows where you can tell in the middle of the season that the writers are tired. You can feel it through the television."
While there is more opportunity across the board, according to Lester, that also means more competition. "Everyone wants to be in TV, just like ten years ago everyone was trying to make an indie movie," he says. "It's cheaper and easier to film and write things, easier to make a movie or a show or a pilot now than it's ever been. There are people making YouTube videos or Vines and getting TV shows. The pool of people getting into entertainment is astronomical." Case in point: Rachel Bloom went from producing her own web musical videos to winning a Golden Globe for starring in her own prime-time network series, Crazy Ex-Girlfriend.
For those hiring writers, life has become "very complicated," says Carlton Cuse, who compares the new world order to landing planes during a snowstorm. Across his shows, Cuse works with at least 20 writers — and figuring out how their availability best suits his needs while supporting their creative pursuits "is making it much harder to make shows," Cuse says.
"The challenge is to get writers and try to slot them in," he explains. "The mechanics of operating in an environment that has so many television shows and is so competitive means that part of the job is suddenly a brand-new thing: trying to sort out who's where and when because everybody's doing so many different things."
On the flipside, according to first-time showrunner Gloria Calderon Kellett, the streaming schedule can allow for more time to find the right people. "The thing that's exciting about cable or streaming is that you're not looking to staff at one time of the year," says Kellett, who has written for network and cable shows including How I Met Your Mother, iZombie, and Devious Maids. "[That's] madness to me. Everyone is fighting for the same people at the same time. That does not equal the best because you're just scrambling to try and put people together. When you have a little time to collect your people, you don't have to settle."
Kellett had to "dig a little deeper" to staff her writers' room for Netflix's reboot of One Day at a Time, but she thinks it will pay off. "Sometimes you have to take a bet," she says. "You have to do a little bit more than you used to because normally people would just hire [who] they knew. And what that created was the same people getting the same jobs every time. The fact that there is so much work is huge, and what that means is people who don't normally get a chance, who are very talented, get seen."
When Ryan Murphy first started working in TV in the late '90s, he noticed the same journeyman directors and writers securing the most coveted gigs. "For the most part, they were always male, and they were always white, and they were always in their 40s," he recalls. "Even when I started my first show, Popular, the studio always wanted to give them jobs because they knew and trusted them. It was a very small pool, and it was very hard to break into. What I've found now is all of those guys are working, so what's changed, in an exciting way, is there are more opportunities to give new voices to those [open] positions."
Murphy is embracing the challenge as he staffs the second season of American Crime Story. "We're having to be more creative and more thoughtful and look for new voices to add to the mix," he says. "It's become a great by-product of the boom. The studios and networks are saying, 'Okay, let's take a chance on this person who doesn't have a single credit to their name but has a great voice and a great story.'" One of those new voices? Sam Esmail, an indie-film director who had never worked in television before and created USA's Golden Globe–winning drama Mr. Robot.
Nick Stoller, director of Forgetting Sarah Marshall and Neighbors, transitioned to television because it became "harder and harder" to tell the stories he wanted to in film. Stoller, who is an executive producer on NBC's The Carmichael Show and Fox's newly canceled The Grinder, is currently developing a comedy for Netflix with his wife, Francesca Delbanco.
"My interest in doing a television show isn't financial," Stoller says. "It's purely artistic. There's a certain tone and emotional complexity I want to explore that I just couldn't get a studio to green-light, I don't think. I loved making Neighbors, but there's only a certain kind of story you can tell within those constraints."
Money may not motivate Stoller, but agents working during the Great Sitcom Glut of the late 1990s look back wistfully at how freely money flowed when six broadcast networks (ABC, CBS, NBC, Fox, and the now-defunct WB and UPN) were collectively churning out upwards of 70 half-hour comedies some seasons. The demand for new comedies was such that writers who had just spent a year or two working on a successful series could find themselves instant multimillionaires. "If you were someone that worked on a hit show, you were making a crazy overall deal," one senior TV literary agent recalls. "If you were coming off … Friends or Seinfeld, someone was making a $9 million-over-three-years deal with you. You didn't even have to work on a show. Just sit in an office and come up with ideas and develop each year."
Kellett, who is still earning residuals from the three seasons she worked on How I Met Your Mother, says there is still more money to be made on network television because of longer episode orders, residuals, and possible syndication deals. But she prefers the freedom Netflix extends her.
"It's what any artist at the end of the day wants," Lester says. "It's the art-versus-commerce internal struggle that everyone who has ever had a creative thought has dealt with. Now we're very much living in a time where you can see the art versus the commerce. Sometimes it works, and sometimes it doesn't, but it's all part of the growing pains of whatever this new model of television is."
THE SHOWRUNNERS: THE END OF BIG MONEY
For decades, the path to riches for TV creators — the Hollywood species generally referred to as showrunners — was relatively straightforward: Make a hit series, keep said series on the air for six or seven seasons, and then reap massive financial rewards when reruns of the series were sold into syndication. These so-called "backend" profits were what turned the writers behind even modest network hits (think Just Shoot Me!) into multimillionaires. It's why Law & Order creator Dick Wolf could probably self-finance a run for president if he were so inclined, and why sitcom king Chuck Lorre (The Big Bang Theory) could oppose him and still have money left over to run for mayor of Los Angeles. But while the explosion in scripted programming means more people than ever can claim a "created by" credit on IMDb, it hasn't necessarily expanded the ranks of megarich showrunners. If anything, it's actually more difficult for top-tier writers and producers to translate their success into long-term profits than it was before the boom, thanks to changes in the kinds of shows networks are making, as well as the way in which those series are monetized.
Historically, showrunners have gotten rich from their creations in much the same way as their studio production partners: syndication. While someone like Shonda Rhimes gets a healthy fee simply for producing an episode of TV, the real money has usually come over the long term, when a hit on a broadcast network finds an afterlife in reruns. In theory, that model still exists: Lee Daniels is not going to walk away from Empire a poor man. But the odds of grabbing those riches — always long — are rapidly shrinking. For one, the TV boom means basic-cable networks like TNT, USA, A&E, WGN, Spike, and Lifetime have shifted most of the billions of dollars they once spent buying reruns of network comedies and dramas into creating their own original series (both scripted and unscripted), depressing the aftermarket value of network fare.
And while there's still limited demand for reruns (especially comedies) on both cable networks and local TV stations, the fact that audiences now have the ability to catch old episodes of shows on demand via streaming services such as Netflix, Amazon, or Hulu has pushed down the ratings — and, thus, the value — of those rebroadcasts. Netflix and Hulu have made up some of the difference with their deals grabbing the rights to a handful of hot shows, but they're not nearly the same reliable source of backend cash that old-school syndication once was. "The residual value of shows, except for the very cream of the crop, has been completely minimized," explains a longtime TV agent who represents some the TV industry's most successful writer-producers. "Tribune just took a 70-something-million-dollar write-down on Person of Interest and Elementary [reruns on the company's WGN America] because they don't perform. It used to be that you could have a middling network show … and USA would snap them up, or TNT, and you could find backend value, because there was a robust syndication market. That market has been shifted out in favor of original programming."
The kinds of shows networks are churning out now has also had an impact on what creators can hope to make. Easily digestible procedural dramas with self-contained story lines — think any show from the Law & Order, NCIS, or CSI universes — haven't disappeared, but in the era of Peak TV, they've taken a backseat to serialized concepts far less friendly to the traditional syndication model. And on the comedy side, networks now prefer sophisticated single-camera fare (New Girl or Modern Family) over syndication-friendly multi-camera comedies such as Friends or Fresh Prince of Bel-Air. Critics and audiences may appreciate this great leap forward in storytelling and production values, but those same stylistic shifts make for shows less likely to draw big ratings on Nick at Nite, TNT, or local TV stations. Single-camera comedies and serialized dramas simply don't draw the big rerun ratings more traditional network fare does. "It's very, very, very hard to create true long-term asset value with sophisticated premium programming in today's world," the veteran agent says. Sarah Aubrey, an executive producer on Friday Night Lights who now heads up original programming for TNT, concurs: "The syndication money … the big bonanza at the end of that rainbow, that just seems all the harder to attain," she says.
Plus, while there are more shows than ever, networks are generally making fewer episodes of those series. The big syndication checks of past eras were at least partially driven by churning out hundreds of episodes of TV. Law & Order, for example, yielded 456 episodes over its two-decade run; Cheers churned out 275 half-hours between 1982 and 1993. By contrast, one of the last decade's landmark dramas — AMC's Breaking Bad— produced a mere 62 episodes. "The backend has been getting smaller and smaller and smaller over the years," says Julie Plec, creator of the CW's super-successful The Vampire Diaries and its spinoff, The Originals. "Gone are those beautiful stories of Larry David and Jerry Seinfeld making hundreds of millions of dollars [from syndication]."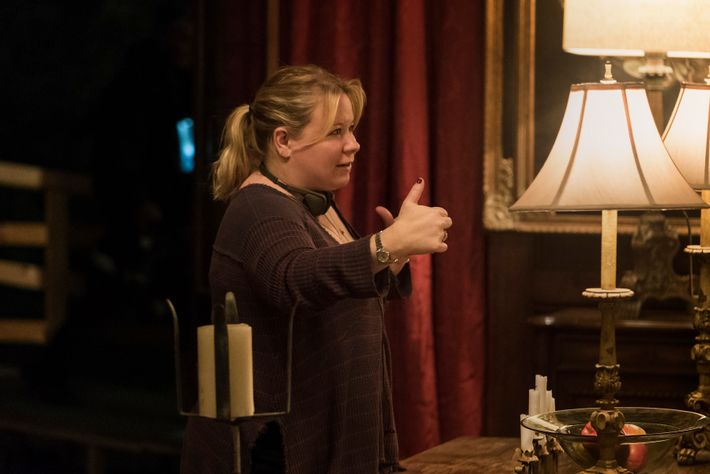 To be sure, having a certain kind of success can still result in a series creator banking serious cash. "If you do it right and you have that one show a year that works — that Empire, that How to Get Away With Murder, or that Blacklist — you're [still] looking at a multi-million-dollar [payday]," says a partner at a major Hollywood talent agency. "I think the Empire deal for Hulu domestic was $2 million an episode. If you get foreign [streaming] and foreign terrestrial on top of that … [and] maybe you can throw a cable deal on top for $1 million or $1.5 million, you can add that up pretty quickly to some pretty good numbers." But "pretty good" pales next to the massive paychecks showrunners were once guaranteed. "It's not the same thing as taking Friends and syndicating it for four cycles or five cycles," the agent admits.
One Hollywood insider points to Greg Berlanti, who this season produced a half-dozen prime-time series for three networks, as an example of how the profit outlook for top showrunners has changed. "Greg's doing fine," this insider says. And yet, as recently as 2000 or so, "If you were a guy who had six series on the air, you'd be talking about making hundreds and hundreds of millions of dollars. Greg would be Dick Wolf," our source says. "But he's not." And it's not just megaproducers who are seeing their paydays shrink. Writers who come up with buzzworthy shows with decent, but not spectacular, ratings are going to end up far less wealthy than their peers just a generation ago. "If you're the Mr. Robot guy [Sam Esmail] — 15 years ago, the Mr. Robot guy is Aaron Sorkin," the rep says. "Well, Aaron probably made $50 million to $60 million from The West Wing. Mr. Robot guy is going to make $10 million from that show. That's just the way it is."
Still, at least the old broadcast model offers a shot at a big long-term payoff. Not so with streaming services, which have been a huge driver in TV's scripted surge. Netflix alone has exploded from one show to nearly three dozen in about five years. Creators love the freedom afforded by a business model where ratings not only don't matter in the way they do with linear TV, but where such metrics aren't even a part of the conversation about a show (since streaming services simply don't release audience data). And yet, there's an important trade-off: It's almost impossible for a creator to get really rich off a streaming "hit." That's because streaming outlets generally operate on a very different business model than linear networks, one that all but eliminates the chance of a big backend payoff.
Under the broadcast model, TV networks basically lease their shows from studios. You might think of Friends as an NBC series, but, in fact, it's a production of Warner Bros. TV. Every syndication dollar the show has made since the gang from Central Perk signed off in 2004 has gone to the studio, which in turn has sent some of that cash to the Friends creators (and anyone else who may have negotiated an ownership stake in the show). But streaming networks generally operate in a much different way. Netflix, which has made much of the fact that it doesn't care if viewers watch a show one day or one year after it premieres, isn't interested in leasing a series for a short time. It wants House of Cards or Orange Is the New Black to live on Netflix, and only Netflix, for years to come. "They're not in the asset-creation business," a partner at a major talent agency says of the streaming giant. "They're in the business of selling subscriptions every month. They're in the business of making Netflix the asset value. All of the value from the shows, all of that backend value, is driven into the asset value of the overall network, which is different from how the rest of the business works."
Netflix concedes this distinction, and compensates for it by making deals that offer studios — and, thus, showrunners — generous up-front compensation. Rather than holding out the promise of syndication gold, the company instead pays its studio and showrunner talent a guaranteed up-front profit — typically 20 or 30 percent above what it takes to make a show. In exchange, it owns all or most of the rights to distribute the show, domestically and internationally. There's no financial risk for the studios, who under the broadcast/basic-cable model generally deficit finance the early years of a show's production (and thus risk losing millions if a show never makes it to syndication). Creators, meanwhile, don't have to worry about ratings or meddling network executives. Under this system, known informally as "cost-plus," studios and showrunners don't face any financial risk and end up making "some" money, as one TV agent says. "But you're not in the home-run or grand-slam business," he adds.
The difference between the two models has sometimes led to friction between showrunners and the studios to whom they're under contract, network insiders say. "The talent wants to go to the fancy-schmancy new kids on the block," says one TV executive. Because of the creative freedom offered by streaming, as well as their perceived "coolness" factor — remember, Hollywood is just high school with (lots more money) — Netflix and its streaming peers are often the first choice for many creators, particularly those newer to the business. "The studios would prefer they go to the traditional networks, because, at the end of the day, the backend of a big network-television show is still worth more than [streaming shows]. If you woke up and said, 'I really want to be rich, and that's all I care about,' you would go and create a multi-camera [comedy] for CBS. And if you woke up and said, 'All I want to do is win an Emmy Award. I don't care about money. I'll live in a shack,' then you would get a job at Hulu or Netflix or HBO." (This agent was speaking metaphorically, of course: One rep says an established showrunner on a streaming or premium-cable network can easily make $60,000 to $70,000 per episode, compared to the $45,000 to $55,000 a broadcast show pays.)
Or showrunners and studios can seek out networks that split the difference. FX, AMC, and, most recently, TNT exist as hybrids: They offer a significant amount of creative freedom and prestige, but because they're ad-supported and still in the business of creating long-term programming assets, they promise at least some financial upside for writers who create a hit. A few premium-cable networks, including Starz and Cinemax, have also been known to let their studio partners retain international rights to shows, opening the door to bigger backend profits for creators. This compromise proved appealing for director Steven Soderbergh, currently producing The Girlfriend Experiencefor Starz and The Knick for Cinemax. "On something like The Knick, I participate in the foreign sales of the show," he explains. "So if I keep the show going, and we keep making it, and the license fees keep going up and all that, then I get to participate in that."
Soderbergh is not a fan of Netflix's approach. "Their model right now is to overpay up front because they don't really have a backend structure," he says. "That's only gonna fly for so long, because at a certain point, if I go create a valuable asset for Netflix or Amazon and the thing blows up, I want to participate in that." He also echoes a refrain heard from a number of agents, namely that Netflix's lack of transparency over how many people are watching its shows makes it difficult for reps to figure out the value of their clients' creations. "Their refusal to open the books … is a problem for me, and I think it's gonna be a problem for a lot of people down the road," he says. "I'll take less money up front for … real participation in wild success. I'm always willing to gamble on myself." Comments from creatives such as Soderbergh hearten cable executives, some of whom insist that the streaming giant is starting to experience some pushback from producers. "Netflix is a very sexy place to go, and they're ordering a ton of product, and people are having great experiences there," says one veteran development executive. "But we're starting to see some talent coming back around and saying, 'You know what? From a business standpoint.' I think everyone is starting to be like, 'Okay, wait. This cost-plus model's kinda good, but is it good enough?'"
And then there are showrunners like Berlanti, who offers up a tale from his early days in show business as an explanation for why so many top producers like himself don't obsess over which network or platform is going to make them the richest. "When I moved out here and was a staff writer on shows [in the late 1990s], there were all these people in overall deals," he remembers. "They were getting millions of dollars and didn't have a show of their own. They'd come in [to work] for a few hours and then go surfing. That seemed insane to me, and that's when I decided then to not get caught up in worrying about money. I've said this before, but everybody in Hollywood is overpaid. I didn't move out to L.A. to make money. I came out here to tell stories."
THE CREW: HOLLYWOOD'S (AND CANADA'S) MOST WANTED
When A&E's Bates Motel premiered three years ago, if showrunner Kerry Ehrin asked her line producer, Justis Greene, to hire a second camera crew for a day, he'd snag one at a moment's notice. If he needed special equipment, like a 50-foot crane with a base for off-roading, Greene could usually swing that in 24 hours. These days, such last-minute requests are nearly impossible. Bates Motel is just one of almost 50 TV shows filming in Vancouver, Canada — known in the industry as Hollywood North — all of which are in competition to secure studio space, equipment, and crews. Even caterers, like Tangerine Catering, are turning down business every day, says owner Morten Kehler, whose Vancouver-based company can feed two productions daily.
"We can't do things at the spur of the moment," Greene says. "We are lucky because we are not a big action show, like The Flash and Arrow, our neighbors up here. I don't have a two-day second unit flipping cars or doing stunts. But the number of shows is a little misleading, too, because complicated television shows are more labor-intensive and require more crews. So on 50 shows, you probably have closer to 150 crews working."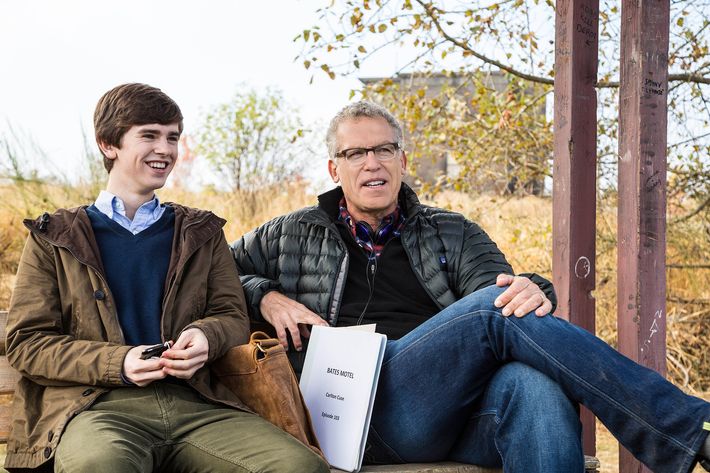 Fueled by government subsidies — and a strong U.S. dollar — Peak TV has found a second home in Canada, filming around the clock in Vancouver, Toronto, and, lately, Montreal. To accommodate record levels of shooting, Vancouver is creating "pop-up" studio spaces. Lifetime's UnREAL moved out of the overcrowded northern Vancouver lots to a converted warehouse space in the suburb of Burnaby for its second season. Canadian writer-producer Chris Haddock is using Vancouver's old post office, which is slated to become a mixed-use real-estate development, to shoot his new spy thriller, The Romeo Section, according to Prem Gill, CEO of Creative BC, an organization that promotes production in the Canadian province of British Columbia.
"There is more creativity around trying to find … something that can be converted into a studio, even if it's temporarily," says Gill, who notes that producers are enlisting realtors in the province to find other short-term vacant spaces not ordinarily zoned for TV production. "I've heard about a bingo hall that's been converted into a studio temporarily."
The challenges don't stop at the border. From Los Angeles to New York and New Orleans to Atlanta, TV production companies are jockeying for everything from soundstages to manpower to portable-toilet rentals.
"We have to get out ahead of things early," says ABC Studios chief Patrick Moran. "It does require a plan and being prepared in advance of knowing exactly what is going to shoot where. We had to be strategic for pilots this year in terms of what went where, so we had pilots being shot all over the country, trying to find places that weren't overrun with production."
One studio executive says the scramble for crews and production staff may be most responsible for the rising cost of episodic television. "Forget above the line — the below-the-line costs have risen drastically," he laments. "Because to pay for the experience and know-how and speed in parts of the country that weren't known as production hubs, good crews are at such a premium now. I'm literally having a discussion today about picking up a show before the network is ready because Netflix is coming in and they want to steal our crew. Would we ever be having that conversation in any other time? Holy fuck, we've got to get the show picked up because we're going to lose our crew. Those conversations are happening because the costs are crazy."
As the number of prestige series multiply, the pressure to create visually arresting television has increased, which means spending a lot more money on the backend to make shows look like movies. In just a few years, our insider says the baseline costs for producing hour-long series have risen dramatically: "Dramas are $3 million to $4 million an episode — but they used to be $2 million to $3 million. When would you ever talk about a $4 million drama? Not three or four years ago, [except] for a couple of special ones."
Producers did not have those problems as recently as 2009. "When we started Glee, you could drive onto the Fox lot, or you could drive onto Paramount, and, as a producer, you could have your choice of soundstages," says Ryan Murphy. "There was just so much physical space. Even when we started American Horror Story, we took over four, five soundstages. Now you have to get your bids in early. You have to be creative. You have to shoot on other soundstages across the country."
That same year, Julie Plec created The Vampire Diaries for the CW and, presciently, decided to shoot it in Atlanta to take advantage of the tax breaks. Today, Georgia is the third-most-popular state for TV production, including one of TV's biggest hits, The Walking Dead. With more than 50 TV shows and movies filming in metropolitan Atlanta, producers are working harder than ever to hang on to their crews.
When The Vampire Diaries moved in, most of the crews in town had worked on movies but were not yet trained for the fast pace of TV production, says co-executive producer Pascal Verschooris. "We lucked out because we were right there in the beginning, so we hired some of the best people in Atlanta," he explains.
"There's a whole new way that you have to look at your construction team, your drivers, your painters, your builders," says Plec. "You cannot look away for ten seconds without them getting 17 job offers, and so the longer-order shows are a draw because it's job security. If you are an asshole they will leave you," she laughs. "If they like their job they will stay with you forever, in spite of all of the other opportunities."
Perhaps the most in-demand job in TV production right now is the line producer, the key manager of operations who handles everything on set from staffing crews and purchasing and leasing equipment to overseeing the building of sets and keeping the schedule on track. In other words, the right hand of the showrunner.
When executive producer Vince Gilligan wants to bury a body on Better Call Saul, it's the line producer who figures out how the body is actually going to get underground. Veteran writer-producer Shawn Ryan says the production boom's biggest headache has been "a real shortage" of top-quality line producers.
"There were always a lot of talented writers that weren't necessarily working, and now those people are getting to work," he says. "But you can't just roll up to being a line producer. It takes years of experience of coming up the ranks to do that, and when you go from a universe that has 100 shows to a universe that has 450 shows … people are being thrust into those line-producer roles quicker than they otherwise would have. Not only are we stretching those roles; we're making more difficult shows — more distant location shoots with more visual-effects elements. If you can find a good line producer, he or she is worth their weight in gold, because so many things can go awry. You can get great scripts, you can get great actors — but if the production's screwed up, it makes things very difficult."
The shortage has hastened promotions across the board. "Production managers are moving into those positions, and what happens is those production managers that line producers counted on are no longer available, or they're simply not as experienced," Greene says. "It's a real challenge."
Having the wrong person in charge of day-to-day production can create a domino effect of personnel problems. "If you're hiring some inexperienced line producer because there's no one else available, one of the downsides is they're not bringing a loyal crew that's going to stick around," Ryan says. "You prepare yourself for the war on a Friday night, hearing that you're losing a key grip to some other thing on Monday morning." For a seasoned line producer like Verschooris, that spells job security. "That's good for me, I guess," he laughs.
AFTERWORD: IS THIS ALL A HOUSE OF CARDS?
Last summer, most of the big conglomerates behind the largest TV networks saw their stocks battered as investors worried about cord-cutters abandoning costly cable TV packages. Partially due to that Wall Street freak-out, some in the industry are convinced that Peak TV is actually a misnomer, and that the pace of production has not yet, well … peaked. The reason: Networks that now focus on cheap reality shows will feel compelled, as a partner at a major Hollywood talent agency puts it, to "ratchet up our programming and get some stuff that really breaks out of the pack." Plus, the streaming space is getting more competitive: CBS All Access and YouTube Red are ramping up production, while some in the industry expect that either AT&T or Verizon (if not both) will launch their own video services by decade's end.
But as new players weigh jumping in, there are hints of a coming retrenchment — or, worse, a bubble. One partner at a major Hollywood agency worries a single stock-market hiccup could, in short order, turn the boom into a bust. "I'm concerned that something happens in the stock market, and Netflix takes a big tumble or Amazon takes a big tumble, and they ratchet back their spending," he says. "Between Netflix, Hulu, and Amazon, you're talking about $10 billion being introduced into the ecosystem of Hollywood, between buying library content and funding original content. That's a huge number. Everybody would suffer if any of that went away." FX programming chief Eric Schrier is more blunt. "There's always going to be a robust amount of television produced, but not all of these businesses can sustain this level of production," he predicts. "Some day, the bill's going to come due on the people that are not making the profits that their shareholders will need them to make."
As it is, some on the production side say cable spending on original programming is starting to slow down, or even reverse. "The cable networks have had a decent pile of cash that's absolutely now tapped out," the head of one major studio says. "The historic growth that has happened over the last decade in cable, whether it's basic or premium, has been pretty fantastic. [But] we all know that has slowed, plateaued, and, in some cases, declined." Even Netflix may not be immune: There are already some signs — at least on a micro level — that it's starting to tighten its pursestrings after a half-decade of expansion. "For sure, they [have] been the big spender," the studio executive says. "But we're having conversations now where Netflix is saying, 'Wow, we really love that show. It feels too expensive.' I hadn't previously had that conversation before with Netflix."
Folks on the creative side of the business also report that some of the buzz surrounding streaming has started to die down, if just a bit. For a couple of years, every show Netflix or Amazon launched was an event, met by a ton of free publicity from entertainment websites. That still happens, but lately some streaming shows have come and gone with nary a blip on the pop-culture radar. One TV showrunner notes that already Netflix is "not buying billboards for everything and not putting [every show] up in the front of their 'Recommend' page." For creators, this is one of the biggest fears of the TV boom, one that applies across networks and platforms: "You know your show exists out there in the ether — but can anybody find it?" the producer says.
The other worry creative types and industry execs alike share is the gnawing sense that the good times simply can't last. Sure, overnight ratings are supposedly irrelevant, and Nielsen metrics of any kind are less important than they've ever been. Technology keeps opening up new revenue streams to save the day when old models fail: Five years from now, we might all be giving $10 a month to AMC in order to fight zombies in a virtual-reality re-creation of The Walking Dead. But the residents of TV land, busy as they are, can't help but wonder sometimes if the last five years will ultimately be remembered not as the dawn of a glorious new era but the last gasp of a dying medium called television. "Right now everybody is like, 'Yay! Free-for-all!' because nobody outside of the deepest, deepest inner circles knows how anybody monetizes anything anymore," showrunner Julie Plec says. "It's like a sleight-of-hand trick. It either makes complete sense and there's plenty of money to go around — or it's a total house of cards, where a good sneeze could tear it down."