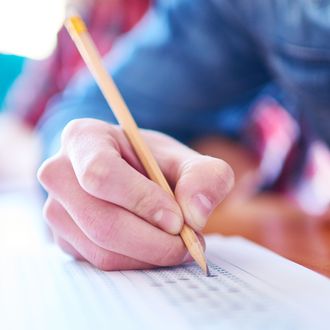 Actual pencils are not involved.
Photo: mediaphotos/Getty Images
Vulture! You read it, right? If you do, we want your help! We spend our days and nights doing our very best to give you the finest news, analysis, and criticism about arts and entertainment, but we always have room to improve. If you have a few minutes to spare, could you take this ever-so-short survey? It's about your TV- and movie-viewing habits, and it will assist us in knowing what kind of content you want to see here on the ol' Vulch.
The survey is suuuuuper-simple: just 12 questions about the way you consume shows and films and how we can help you choose what to watch. And don't worry, you won't run into any spoilers.