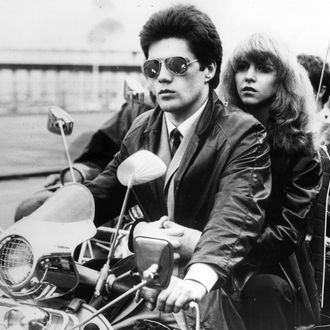 The Punk and the Godfather?
Photo: Central Press/This content is subject to copyright.
It's a glorious day for all of the mod enthusiasts out there. As reported by NME, Quadrophenia — the iconic 1979 film loosely based off The Who's equally iconic rock opera — will begin shooting a sequel this summer, nearly 40 years after the original hit theaters. The sequel will be based on the Pete Townshend–approved 2011 novel To Be Someone by Peter Meadows, which follows protagonist Jimmy Cooper as he transitions from a troubled teenager to an even more troubled gangster later in his life. (The novel was inspired by Quadrophenia's characters.) Ray Burdis has signed on to direct, with many of the original cast expected to return, including Phil Daniels (Jimmy) and Toyah Willcox (Monkey).
"Quadrophenia was really zeitgeist and it's never really gone away, as every new generation connects with it," Willcox said. "No one expected that to happen — it grabbed teenage angst by the balls and never let go." She also revealed a bit about what to expect from her role: "The natural journey for my character, nearly 40 years on, has seen her become a sexual predator, working in the sex industry as a madam. She's married to one of the other main characters and they're swingers." The film's expected to be released next year, giving you plenty of time to to re-memorize "The Real Me" until then.