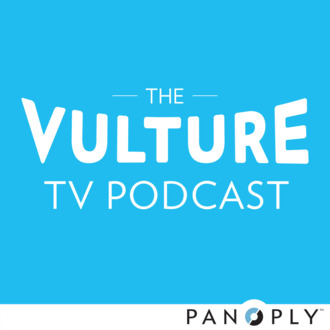 The importance of the original Roots mini-series is undeniable — so what is the value of the History Channel's remake? Gazelle and Matt are joined by NPR TV critic Eric Deggans and film critic Steven Boone on the Vulture TV Podcast for a careful look at the legacy of Roots. Deggans and Boone debate the importance of teaching history to a mainstream audience, whether the slavery narrative has ever been done justice, and if we have too many slavery stories in Hollywood. Boone argues:
"We don't have too many slavery stories — what we have too little of are well-told stories by artists. In revisiting Roots at this time I think the opportunity … is to have an artist or group of artists come together and address the issue in an intimate way. The storytelling of Roots is state of the art in the sense that a lot of product we watch these days at this kind of pace and rhythm is — we're trying to address a lot of material in a certain amount of time. There's another way to deal with this kind of story, and to proceed with a certain amount of attention that I see in, let's say, True Detective or The Sopranos, or any kind of TV-renaissance show. Rarely do I see the kind of focus and subjectivity that I see on a lot of these kinds of series in relation to slavery. What tends to happen is it all becomes about the brutality of beatings, the indignities, it's kind of a horror show of special effects. And that doesn't really do it for me."
Hear the full conversation:
Further reading: Steven Boone's recaps of Roots; Matt's review of Roots; "I'm So Damn Tired of Slave Movies" by Kara Brown

Tune in to the Vulture TV Podcast, produced by the Slate Group's Panoply, every Tuesday, on iTunes or SoundCloud. And please send us your burning TV questions! Tweet us @Vulture, email tvquestions@vulture.com, or leave us a voice-mail at 646-504-7673.