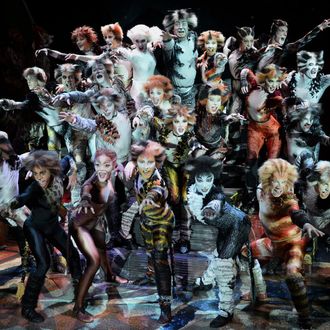 Just what you've always wanted.
Photo: Alessandro Pinna
Did your cat wake you up this morning with a good, loud purr? Well, it's only because she probably heard that one of Broadway's longest-running musicals is finally being turned into a movie. Andrew Lloyd Webber's Cats is coming to the big screen. Tom Hooper, the man who gave us the Les Misérables movie, which also gave Anne Hathaway her first Oscar, is meow adapting your favorite feline musical for Universal. And just in time, because the original musical is also returning to Broadway this summer. Hooper will direct and produce Cats — which was once turned into a 1998 made-for-TV movie you likely forgot about — and is rumored to want Suki Waterhouse to star. As long as there's room for the Keanu cat, we're in.