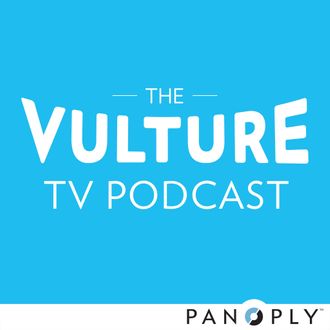 On a special live edition of the Vulture TV Podcast, Gazelle and Matt are joined by Crazy Ex-Girlfriend co-creators Rachel Bloom and Aline Brosh McKenna at the third annual Vulture Festival to discuss why season one is just a prologue to Rebecca Bunch's story:
"We're exploring the different phases of romantic pursuit, and the [theme of] first season is, Oh yeah, I just happen to have moved here but for no particular reason," McKenna said. "Now that Rebecca has admitted this thing, now that Josh knows that he's the reason why she's there, how is she going to feel on the heels of this?"
And with a new theme, of course, comes a new, earwormy theme song, which Bloom and McKenna announced will change for every season of the show. Plus, they talk their own dating histories, how season two will have even more diversity, and why, oh why, Vincent Rodriguez III ate a ton of garlic before his big kiss scene with Bloom.
Check back for a full transcript of our conversation with Bloom and McKenna later this week.
Further reading: The stories behind eight CXG songs; Breaking Bad and other influences on CXG; in praise of the Asian bro.

Tune in to the Vulture TV Podcast, produced by the Slate Group's Panoply, every Tuesday, on iTunes or SoundCloud. And please send us your burning TV questions! Tweet us @Vulture, email tvquestions@vulture.com, or leave us a voice-mail at 646-504-7673.