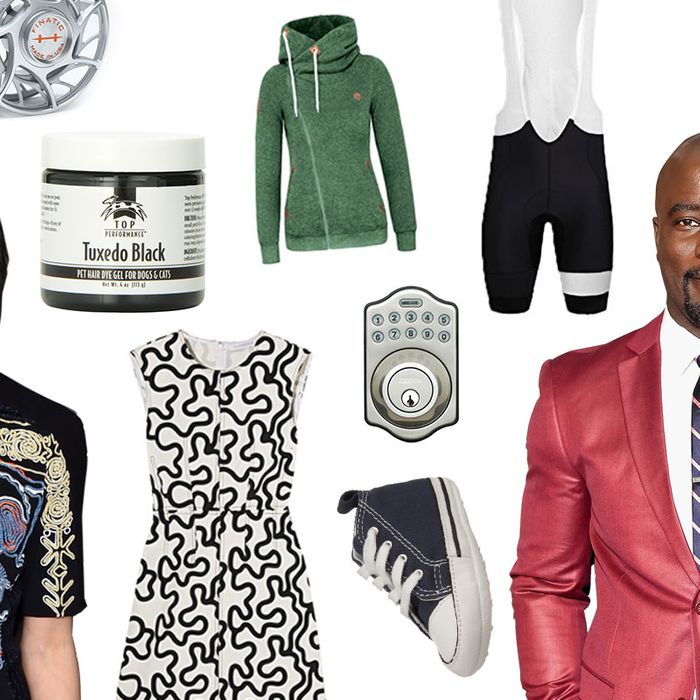 "What's the last thing you bought online?" is a so-mundane-it's-actually-interesting question, which we've been repeatedly posing to notable people we've encountered recently. Here, the latest batch of answers.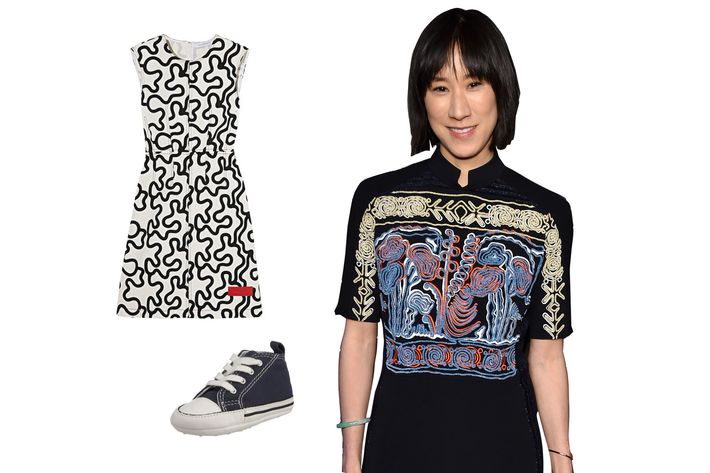 Eva Chen
Head of fashion operations at Instagram
"My life is Amazon Prime, so literally it's all stuff for kids. All of my friends are having babies, so I bought some baby Converse for a friend. And they're so tiny and adorable. The last thing I bought for myself was a J.W. Anderson dress from Net-a-Porter. It looks like someone drew on it with a black Crayola crayon, which is why it's brilliant and amazing."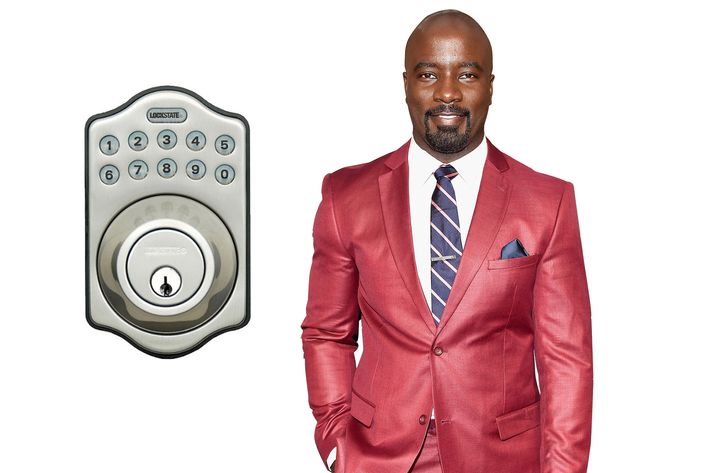 Mike Colter
Actor, star of the forthcoming Luke Cage
"I got a Wi-Fi security lock from Lockstate, this company in Colorado, that you can use on a door, and it's wonderful. I bought it for a door on my home in L.A., and you can lock and unlock your door from your phone. I just got it a couple of days ago. What I like about it is it doesn't have keys and you can use a key to override it if you need to. But, if you don't have your keys, it's so much easier to tap. Then, when people come to visit, like sometimes I have day care or I have people who come by my house to do things, they can just have their own code and they can own it for a temporary amount of time, like an hour or two, and then it goes away. And there's an infinite amount of combinations that you can use."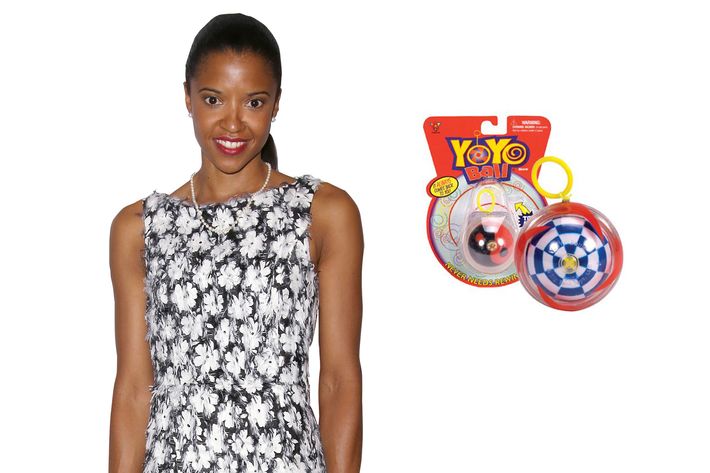 Renée Elise Goldsberry
Actress, plays Angelica Schuyler in Hamilton
"I bought a Yo-Yo Ball. My son just turned 7, and that's all he wanted. And so I had to go online because I couldn't find it at the store. Because, you know, these toys, they're popular, and they go. So yeah, that's the last thing I bought. It's a strange thing to share, but it made a 7-year-old very happy."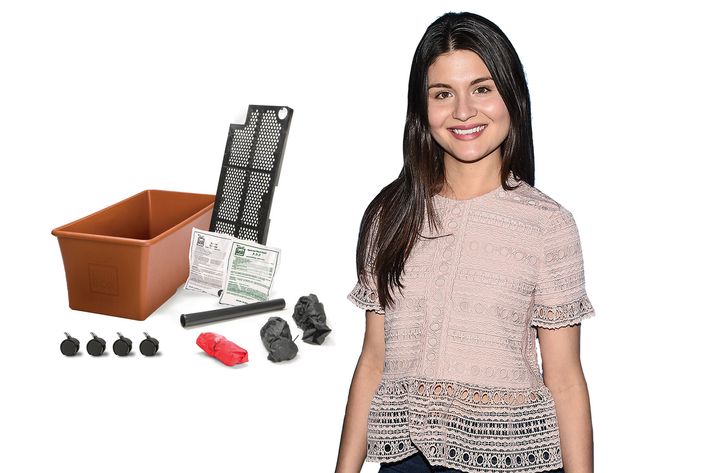 Phillipa Soo
Actress, plays Eliza Schuyler Hamilton in Hamilton
"We just ordered some EarthBoxes on Amazon. It's like a way for you to garden organically on your rooftop or your terrace, and it's a very efficient way of gardening. So right now we're growing some radishes. We put ours outside on our terrace."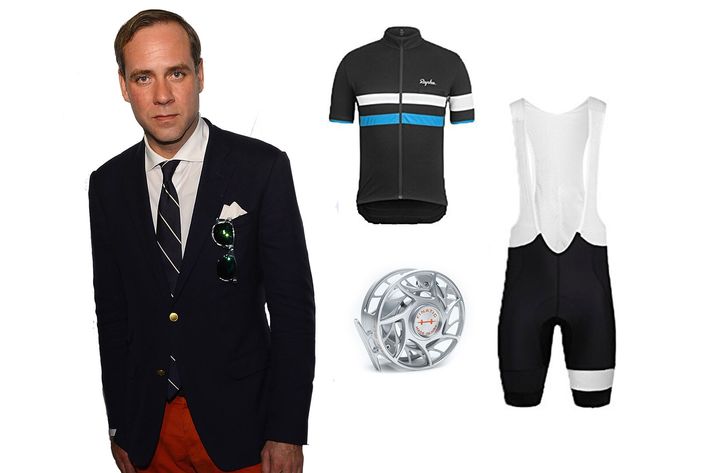 Paul Sevigny
DJ, owner of the club Paul's Baby Grand
"I bought a fly-fishing reel from Telluride Angler for a recent trip, and some Rapha bike gear for the Five-Borough Bike Tour. And then I got some records — but I'm not telling you where I bought them!"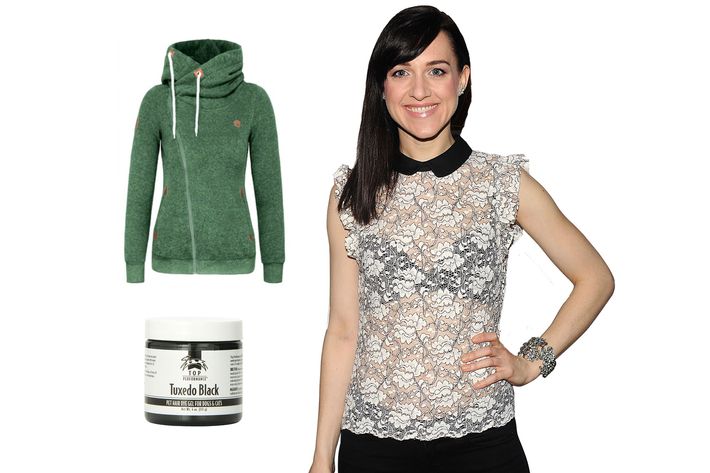 Lena Hall 
Actress, star of Broadway's Hedwig and the Angry Inch
"I just bought some dog-hair dye for my Pomeranian. She's red like a fox, but foxes have black on the backs of their ears, and they have black on their paws, and I was like, I can dye her paws black and she'd look like an actual fox! But then I kind of thought, Wait a second… I haven't committed and dyed yet. I also got a hoodie from DJT; I love the brand. They've got these great, warm hoodies. They're the best."

Reporting by Bennett Marcus and Vicki Salemi at the Love and Friendship premiere, the Broadway.com Audience Choice Awards, and the Webby Awards.