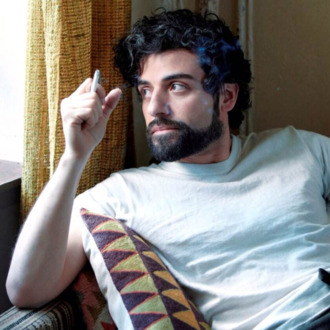 Each month, several films and TV shows leave Showtime's catalogue. We provide a list of titles leaving the platform so you can watch them all before they're gone forever (or just available on a different site). Consider it a Memorial Day weekend to-do list. For more comprehensive coverage of the best titles available on Showtime and elsewhere, check out Vulture's What to Stream Now hub, which is updated throughout the month.
Life is a highway: Drive (2011)
Nicholas Winding Refn's latest effort, the bonkers Neon Demon, just premiered at Cannes to mixed reviews. It's hard to know if the director will ever match the critical reception he got for Drive, the stylized L.A. noir made an alt-leading man out of Ryan Gosling, gave Oscar Isaac an early film role, and also made thousands of earnest bros think they could pull off a scorpion jacket. (They cannot). Leaving June 30.
Fare thee well: Inside Llewyn Davis (2013)
Speaking of Oscar Isaac, the Coen Brothers gave the internet's latest boyfriend a showcase in this moving story about a folk singer on the outs in New York. Every element, from the music to the direction, is fantastic — and whaddya know, there's also an adorable cat. Leaving June 30.
Phone home: E.T. The Extra-Terrestrial (1982)
The epitome of a certain kind of Spielberg movie, E.T. captures child-like awe at the universe better than nearly any other film. Watch it with your kids, watch it alone while remembering what it was like to be a kid, watch it if … you are a kid? Are you a kid? Thanks for reading us, kid. Anyway, E.T. is worth watching. Leaving June 30.
June 1
The Hollow (2015)
June 6
Dirty Pretty Things (2002)
Vampire Academy (2014)
June 8
The Adventures of Huck Finn (1993)
Mad Love (1995)
June 11
E.T. The Extra-Terrestrial (1982)
June 12
Miami Vice (2006)
Need For Speed  (2014)
June 16
The 6th Day (2000)
Captain Ron (1992)
The Mirror Has Two Faces (1996)
June 25
Kate & Leopold (2001)
June 30
Afflicted (2013)
Babel (2006)
Color of Night (1994)
Desperate Hours (1990)
Drive (2011)
The Heavy (2010)
Hellbenders (2012)
Inside Llewyn Davis (2013)
Kidnapped for Christ (2014)
The Lovely Bones (2009)
Quiz Show (1994)
Spanglish (2004)
Universal Soldier (1992)
Waterworld  (1995)
Wicker Park (2004)
For more details on the best film and television available online, consult Vulture's What to Stream Now hub.