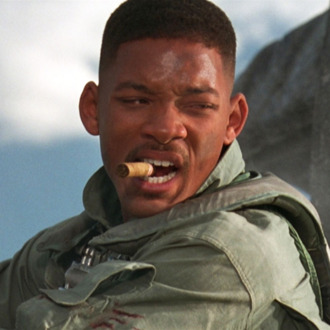 Photo: Twentieth Century Fox
At the beginning of (and during) each month, HBO adds new movies and TV shows to HBO Go and HBO Now. We figure you want to know what they are. For more comprehensive coverage of the best titles available on HBO and elsewhere, check out Vulture's What to Stream Now hub, which is updated throughout the month.
What's your top five? High Fidelity (2000)
Welcome to the world of rock snobs, long record-store-counter conversations, and many flings with women. John Cusack delivers the kind of chatty, charming dialogue that many have tried and failed to imitate. His repartee with Jack Black is a consistent highlight, peppered with the sort kind of glancing insights you'll keep quoting long after you forget the rest of the source material. Available June 1.
The aliens are coming! The aliens are coming! Independence Day (1996)
In time for any Fourth of July viewing party, HBO has gotten its hands on Roland Emmerich's tale of brave Americans heading off an alien invasion. Will Smith, Bill Pullman, and Jeff Goldblum lead the most explosive movie to end with the heroic use of a computer virus. (Oh, and the sequel is coming out on June 24, but we don't really need to talk about that.) Available June 1.
Mars needs Matts: The Martian (2015)
Matt Damon heroically survives on Mars by growing potatoes with the help of his own excrement in the movie the Hollywood Foreign Press decided was the funniest of 2015. The Martian's no laugh riot, but it is a solid adventure story that enthusiastically embraces the use of science. Not for nothing, but Matt Damon proves, once again, that he's a big movie star. Available June 4.
For a happy cry: Suited (2016)
Girls team Lena Dunham and Jenni Konner produced this documentary about Bindle & Keep, a Brooklyn-based tailoring company that creates suits for transgender and gender-nonconforming clients. Available June 20.
Sportsball: Any Given Wednesday with Bill Simmons
Bill Simmons's HBO takeover finally arrives with this weekly talk show about, well, whatever Bill Simmons wants to talk about: sports, entertainment, current events — and since this is HBO, now he can do it with all the foul language and ESPN shade he could ever want. Available June 22.
New Original Programming:             
Quincy Jones: Burning the Light (June 2)
Suited (2016)(June 20)
Any Given Wednesday With Bill Simmons (June 22)
Game of Thrones (Season 6 Finale)(June 26)
Silicon Valley (Season 3 Finale)(June 26)
Veep (Season 5 Finale)(June 26)
After the Thrones (Season 1 Finale)(June 27)
How to Let Go of the World (and Love All the Things Climate Can't Change) (June 27)
MOVIES
June 1
101 Dalmatians (1996)
102 Dalmatians (2000)
American Gangster (extended cut)(2007)
The Astronaut's Wife (1999)
A Beautiful Mind (2001)
Black Sea (2014)
Don't Tell Mom the Babysitter's Dead (1991)
Dr. Dolittle 2 (2001)
Eight-Legged Freaks (2002)
High Fidelity (2000)
Igby Goes Down (2002)
Independence Day (1996)
Jet Li's Fearless (2006)
Jumper (2008)
Madagascar: Escape 2 Africa (2008)
Maps to the Stars (2014)
The Maze Runner (2014)
MI-5 (2015)
Next Friday (2000)
Ocean's Thirteen (2007)
Problem Child (1990)
Problem Child 2 (1991)
Problem Child 3 (1995)
Quedate (a.k.a. Stay)(2014)
The Transporter (2002)
Wall Street (1987)
The Wrestler (2008)
Available later in June
El Elefante Desaparacido (a.k.a. The Vanished Elephant)(2014)(June 3)
The Martian (2015)(June 4)
Francisco, Recen Por Mi (a.k.a. Francis, Pray for Me)(2015)(June 10)
Everest (2015)(June 11)
The Boy Next Door (2015)(June 15)
Ted 2 (2015)(June 18)
Freeheld (2015)(June 20)
Maze Runner: The Scorch Trials (2015)(June 25)