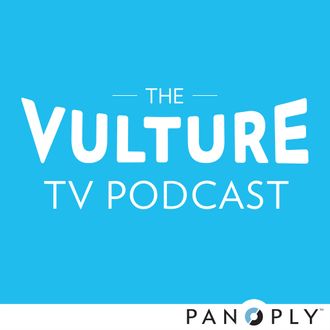 One of the most interesting elements of the new season of Unbreakable Kimmy Schmidt is the way it deals with Kimmy's past, and how her life both before and during the cult has traumatized her in ways she hasn't yet dealt with. On the latest episode of The Vulture TV Podcast, Vulture editors Tara Abell and E. Alex Jung and Vulture contributor Mallika Rao join Gazelle Emami to discuss when television has handled trauma well (Felicity, Enlightened); when it hasn't (Scandal); and why comedies have done some of the most affecting work in this area. Plus, we take a hard look at Outlander's troubling season-one rape scene.
Further reading: Matt Zoller Seitz on Doug's House of Cards arc; Kimmy's "savior complex" on Unbreakable Kimmy Schmidt.

Tune in to The Vulture TV Podcast, produced by the Slate Group's Panoply, every Tuesday, on iTunes or SoundCloud. And please send us your burning TV questions! Tweet us @Vulture, email tvquestions@vulture.com, or leave us a voice mail at 646-504-7673.