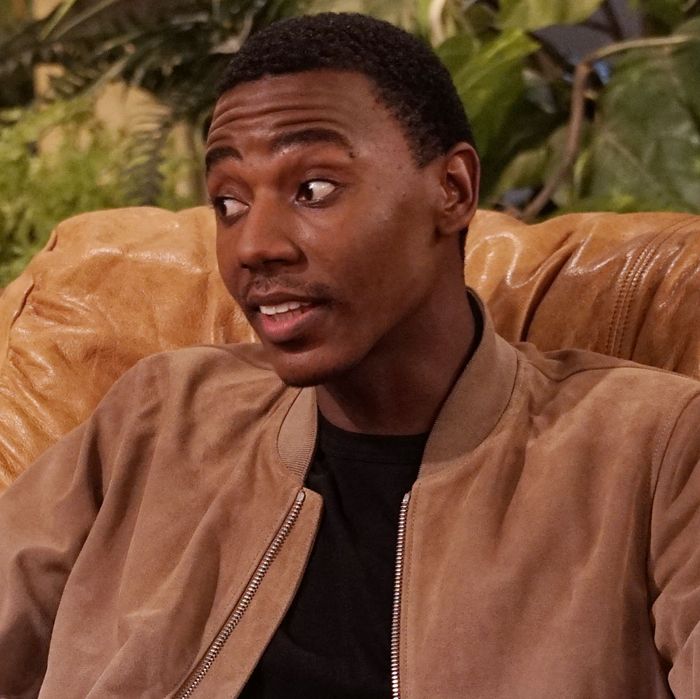 Every year, upfronts week — during which networks unveil their fall lineups to advertisers and an ever-more-skeptical press corps — comes down to a few hard decisions. The producers of ABC's Castle didn't know their season finale would also be their series finale until four days before it aired, and Matthew Perry didn't learn until Monday that his reboot of The Odd Couple — which, yes, is still on — would return for a third season (CBS is a master of holding onto shows forever while maintaining an aura of utter indifference to them; it even got seven years out of the permanently-about-to-be-canceled Rules of Engagement). There was an era, long before the multiple-choice opportunities of Peak TV, when these decisions would define a TV audience's viewing year. But today, all the buzz goes to Showtime's Twin Peaks reboot, or Netflix's forthcoming David Fincher drama, or FX's next round of American Crime Story. Good luck trying to get a hashtag trending for the fact that Criminal Minds: Beyond Borders will be returning for a second season. (#Xenophobia!)
That's why it was so surprising that at NBC, which announced its 2016–17 schedule on Sunday, it came down to a tough call about, of all programs, The Carmichael Show. Such a tough call, in fact, that when network chairman Robert Greenblatt got on the phone with reporters to tout the fall lineup, he still hadn't made a decision and found himself fielding questions about why. What emerged as the cause was the most picayune of disputes between the network and 20th Century Fox, which produces the show: NBC wanted to order ten episodes, Fox insisted on 13. A few hours later, the network capitulated — but not before Greenblatt had publicly complained that the "contractual obligations" for higher episode counts for returning series are "an antiquated way of doing business." So The Carmichael Show, which has so far produced 19 episodes, will return with 13 more — not in the fall, but presumably at some point during the next 12 months.
This grudging shrug of a renewal seems to me a massive case of not seeing the forest for the trees, disguised as misplaced insistence on a new business model. In an era in which networks are desperate to inspire conversation about any of their prime-time series, The Carmichael Show is one of the very few that has generated it effortlessly. Jerrod Carmichael, its star and co-creator, has been the subject of massive magazine profiles. A March episode in which the show's characters spent a half hour arguing about Bill Cosby rivaled only Black-ish's police-brutality episode as the most talked-about network half-hour of the season, and another, in which Jerrod's mother was revealed to be battling depression, got almost as much attention. The show's so-retro-it's-new, raucous, issue-heavy, Norman Lear–esque approach to comedy has set it apart from most of what's on the air, as does its take-no-prisoners interest in bitingly funny topicality. At a time when discussions of diversity in entertainment have moved to the front burner, getting behind an acclaimed, news-making show with an all-black cast and decent enough ratings — Carmichael is drawing four or five million viewers a week in its current run — seems like a no-brainer.
It's hard to know why it wasn't, or to understand why NBC has never seemed to evince much enthusiasm for the show. It was first developed under the title Go, Jerrod, Go!, suggesting the network may have been hoping for something happier; in March 2015, NBC gave it a cautious six-episode order, then pulled the most no-confidence move imaginable, burning those episodes off in just three weeks last August and September, before the start of the regular season. When critics and audiences noticed and applauded them anyway, The Carmichael Show got an order for an additional 13 episodes. After six months off the air, it returned, with inexplicably meager promotion, in March, in a Sunday-night time slot opposite dragons and zombies, and with the America's Kidz Got Singing competition show Little Big Shots (which became a surprise hit) serving as its unlikely lead-in.
This series of decisions represents, in some ways, a familiar pattern of segregation-by-demographics. That first summer order of The Carmichael Show was originally intended to be paired with Mr. Robinson, another sitcom with a black lead; the only flow a kiddie talent show like Little Big Shots could offer as a lead-in to this very adult sitcom is that it has a black host, Steve Harvey; and NBC's insistence on a ten-episode order for Carmichael surely must be connected to the fact that, of the five new comedies it ordered for next season, the only one to get a ten-episode order instead of a 13-episode order is also the only one with a black lead, the Marlon Wayans show Marlon. It feels likely that Greenblatt was/is thinking of putting them together.
I'm not suggesting racism here — pairing shows because you imagine they're compatible and might find a similar audience is a decades-old TV practice that has allowed many series to succeed — but it does point to NBC's startling lack of options. The Carmichael Show would have to be part of a "black" hour because there's nothing to pair with it as part of a "buzz" hour. NBC no longer has a signature two-hour Thursday comedy roster — a mainstay of its schedule for more than 25 years starting in the mid-1980s — in which an acclaimed sitcom could be nurtured until it found a mainstream audience (among its most famous slow starters were Cheers and The Office). In fact, post–30 Rock and Parks and Recreation, there is no comedy base at NBC, period. The most startling fact about The Carmichael Show may be that, less than nine months after its debut, it is not only NBC's most talked-about sitcom, but also its oldest. The Voice and football and the Dick Wolf Chicago Everything empire may give NBC a measure of real strength, but lately, it can't buy a comedy hit to save its life.
Which is why Greenblatt's complaint that large episode orders are "antiquated" feels so off to me. Greenblatt spent years running Showtime, and I'm sure that, like many people in network TV, he views today's prevailing cable model with a mix of resentment and envy. If Veep and Silicon Valley can swan onto the schedule for just ten Sundays a year — hell, if Unbreakable Kimmy Schmidt (a show NBC infamously ordered, then couldn't find room for and let go to Netflix) can release all its episodes in one night — then suck up every available cubic foot of media attention and clean up when the Emmy nominations are announced, why shouldn't a network be able to program its comedies the same way?
Answer: Because life is unfair, and networks remain different beasts. The Carmichael Show isn't Veep; for all of its shrewd mining of current headlines about gun control and transgender teens, it is a network comedy to the marrow, so ancient in format that the "sit" in "sitcom" doesn't even stand for "situation"; it just means sit. On a living-room set that looks scraped together from the remains of a dozen other living-room sets, the characters mostly just plop down on couches and in La-Z-Boys and talk, quarrel, and joke. The shooting style is multi-camera, the lighting is bright, the studio audience is noisy. You already know this ensemble of characters — smart/perplexed guy, enlightened girlfriend, layabout brother, trashy sister-in-law, judgmental mom and loud dad (veterans David Alan Grier and Loretta Devine, who launch their punch lines with the blunt-force professionalism of shot-put medalists); it borrows elements from, among other shows, All in the Family, The Jeffersons, and Everybody Loves Raymond. Carmichael is a sharp, funny, 100-percent new-ideas, 100-percent old-school sitcom.
And to work, it needs regularity and permanence. Network viewers — all TV viewers, but especially network viewers — are creatures of habit, and if you want to build a successful comedy, the kind of moneymaker that can prop up a schedule for years, history suggests that you put a show in your lineup, bolt it down, and run it unto eternity. CBS kept The Big Bang Theory, which was not an out-of-the-gate smash, on Monday nights for three years until it found its feet; it has now aired at eight p.m., either on Monday or Thursday, for the last six seasons. ABC's Modern Family debuted on Wednesdays at nine p.m. in the fall of 2009, and that is where it has lived, rain or shine, original or repeat, virtually 52 weeks a year since then. ABC also kept The Middle on Wednesdays for seven years before finally deciding it could move (which it will do next fall). And I'm guessing nobody needs to be told where to find The Simpsons. You don't screw around with six-month hiatuses or shortened episode orders or weird lead-ins if you want a network comedy hit; you send out the vibe to its target audience that they will know just where to find it pretty much forever, and you run, and run, and rerun the show either until they get it or you're convinced they never will.
NBC has only to look to its own history to see how this can work. Some time before The Carmichael Show, it tried to build a sitcom around another stand-up comic. Like Carmichael, Seinfeld began with a virtual afterthought of a summer run (just five episodes), then took six months off and came back for a midseason run of 12 more. That's when NBC decided to place a hard bet on it — not ten episodes, not 13, but 23. In its first full season on the air, Seinfeld finished 42nd among all shows. The following year, it rose to 25th, then third, then first. Could Jerrod Carmichael be the next Jerry Seinfeld? I don't know. He's an odd presence — reflexively contrarian, a little dour (he's not "warm" and probably doesn't test all that well with focus groups), and better at delivering one of his own great lines than at acting. Wait … on second thought, he sounds exactly like the next Jerry Seinfeld! But with its season finale — titled "President Trump" — set to air a week from Sunday and no return date in sight, NBC's decision to, once again, have him disappear from its air for several months is going to make it almost impossible for us to find out.