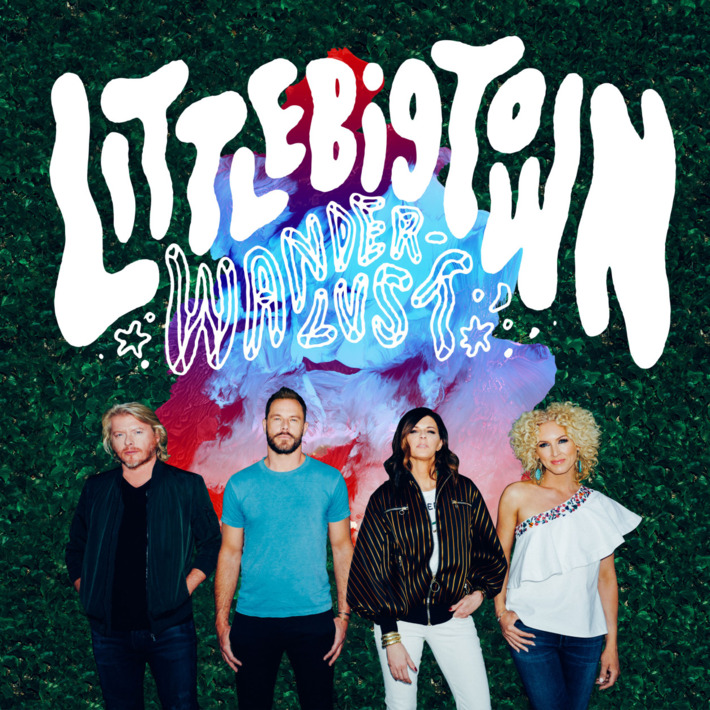 Country music sits at a peculiar crossroads this year as stars of pop and rock from Justin Timberlake to Aerosmith's Steven Tyler have begun to circle Nashville in hopes of tapping into its large, loyal audience. All the while, darlings of the country establishment like Sturgill Simpson — who followed 2014's druggy-outlaw country opus Metamodern Sounds in Country Music with April's soul- and blues-inspired A Sailor's Guide to Earth — are bravely pushing their talents beyond its borders. Alabama singing quartet Little Big Town won the biggest acclaim of their nearly two-decade career with 2014's "Girl Crush," a soulful ballad about a sensual obsession with a lover's mistress that forced a conversation about homophobia in country radio. Like Simpson's newest, Little Big Town's new Wanderlust, which enlists Pharrell Williams as a writer and producer, showcases versatility where earlier works were content with nailing fewer sounds with greater finesse.
Wanderlust veers sharply away from "Girl Crush" and the cool country-pop of 2014's Pain Killer; it's the most eclectic offering in the group's catalogue. In just eight songs, Wanderlust pushes Little Big Town out of country and into funk, dance, and Caribbean music, and more, unified solely by its singers' stirring depth and its producer's childlike adventurousness. While each song envisions a potential pathway out of country for the group, Wanderlust also presents a foot in the door for Pharrell, a veteran studio whiz still largely untested on the Nashville circuit. If the pairing sounds odd at first, remember that Pharrell is renowned for the radio gems he fits around gifted vocalists, and Little Big Town's coalition of keen singer-songwriters has always looked a little like a Southern ABBA waiting to happen.
Things don't always gel: Fleet opener "One Dance" and EDM-tinged lead single "One of Those Days" aren't so much fully realized songs as fun exercises in the possibilities of a Pharrell vehicle for four singers. Wanderlust truly shines when both camps are coaxed out of their comfort zones."Miracle" imagines Fleetwood Mac leading a church praise service, and album closer "The Boat" is a breathtaking choral piece set to primo Neptunes funk. "Skinny Dippin'" continues Little Big Town's tradition of free-spirited party tunes (see: "Pontoon," "Day Drinkin'," and the Miranda Lambert team-up "Smokin' and Drinkin'") with a sunny reggae bop incorporating trap drums, hip-hop flows, and splashes of pedal steel into the song cycle's one true post-genre moment. Wanderlust isn't the hard career pivot of an album like Taylor Swift's Red, but as country music continues to commune with neighboring forms, it doesn't have to be.