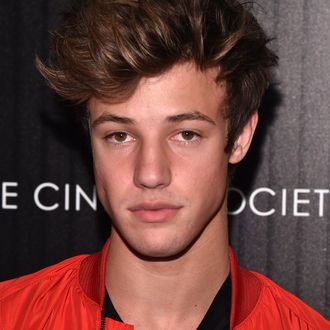 Netflix is for the kids.
Photo: Bryan Bedder/Getty Images
The internet and Netflix have officially converged, as Vine star Cameron Dallas is getting his own reality show on the streaming service. No longer will you have to stalk the 21-year-old's vast internet presence for updates on his fledgling multihypenate fame. Netflix's first-ever true reality show will take you behind Dallas's iPhone screen to explore "the stark contrast between his very public online persona and who he is in his personal life," so tweens worldwide will finally be able to prove that he's "not all selfies and Vine videos," mom! That's in addition to Netflix's upcoming show starring YouTube star Miranda Sings, who actually is all selfies and internet things, because she's an internet character. Be afraid, be very afraid.