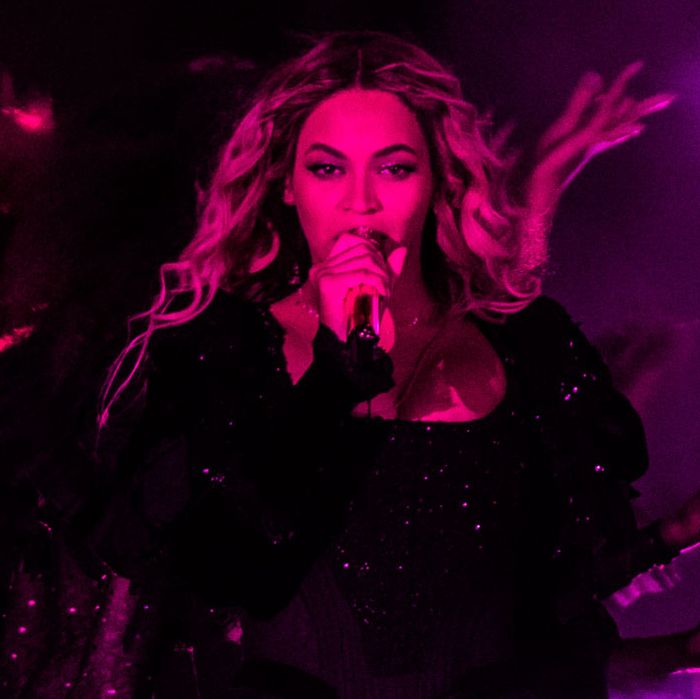 Photo: 13thWitness/Parkwood Entertainment
Beyoncé is not God. She tells you as much about a third of the way through her Formation World Tour — which lit up Citi Field in Queens for the second of two nights on Wednesday — with two stadium-length illuminated screens bearing the words "God is God. I am not" in all caps. As it does during the snarling "Don't Hurt Yourself" in her visual masterpiece Lemonade, the message flashes fast. Blink and you'll miss it. The position is reinforced by moments that are, if only briefly, unmistakably human — such as when, on the first night of her NYC dates, Beyoncé sneezed. Twice, politely and discreetly, into her arm, like any non-godly person, one not performing for a sold-out crowd at a stadium that last year co-hosted the World Series, might do.
But for many, witnessing Beyoncé let out a sneeze only adds to the mystique of feeling "close" to someone so seemingly godlike, prompting her otherwise quiet achoo to dominate the news cycle for an entire day. On her second night at Citi Field, Beyoncé's bedazzled nude bodysuit ripped near the crotch during her finale — "Halo," appropriately — moments after she and her apostolic all-female dancers create the illusion of walking barefoot on water. Beyoncé may not be God, but she still conveys an air of being more than human.

The Beyoncé that rises from the bitterness of Lemonade — and all the events that may or may not have inspired it — is a woman knocked off her axis. She's been tortured, flung off a roof, gone rogue with a baseball bat, baptized in the holy water of redemption, and eventually resurrected. Every emotional flaw she exposes finds itself under her own microscope. Yet that vulnerability is absent from the Beyoncé brigade that marches out from behind the fog at Citi Field to open the show with the song from which the tour gets its name.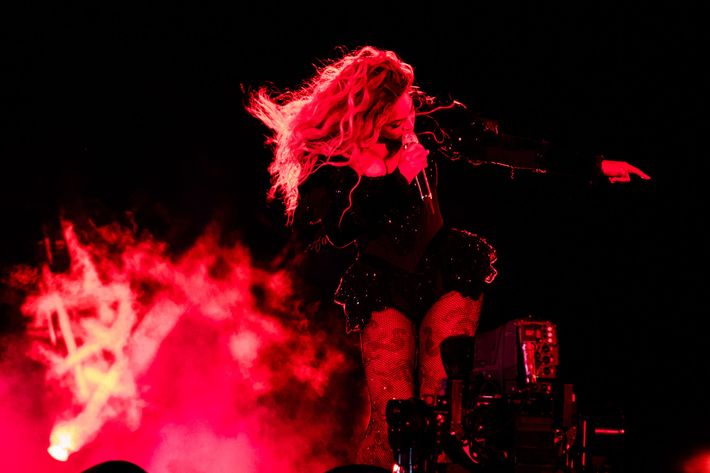 That group of dancers, dressed in all black and led by their queen, with Bey's eyes glaring out from under a wide-brimmed hat that's even larger than the one she wears in her "Formation" video, revels in infallibility. No matter the inevitability of the ambitious production erring (her costume tearing, or one of the huge video screens temporarily malfunctioning), Beyoncé remains a pillar of perfection holding it all together. At work, just as in the moments of personal crisis shared on Lemonade, any weakness, too, shall pass.
Attending a Beyoncé concert puts you front row to a series of spectacles. She makes dancers into trapeze artists. A massive rendering of her head shoots sparklers out of its eyes near the grand finale. She sings her favorite song, "1+1," partially a cappella. During intermission — required so Beyoncé and her dancers can change into red latex bodysuits for a homage to the Parisian Crazy Horse cabaret show, which includes a performance of the smoldering 50 Shades of Grey version of "Crazy in Love," as well as the original — the giant, glowing cube serving as the centerpiece of her stage goes purple for Prince. "Purple Rain" erupts from the speakers, lit phones are raised, and the crowd sings a eulogy.
At 34, Beyoncé has reached what probably isn't the apex of her artistry just yet, but what certainly looks like she's on the cusp of something unprecedented. Translating a visual album — or even just an album album — as rich, complex, and cinematic as Lemonade requires an understanding of the moments your audience will want to relive. She doesn't deliver them all (there's no reenacting the "Hold Up" video, sadly), but instead integrates what she knows we'll love regardless of the demand. "Formation" into "Sorry" is a no-brainer opening to the show, but only the truly clairvoyant would've had a "Daddy Lessons" sing-along following the D'Angelo semi-cover "Rocket" on their wish list. It's a highlight of the night.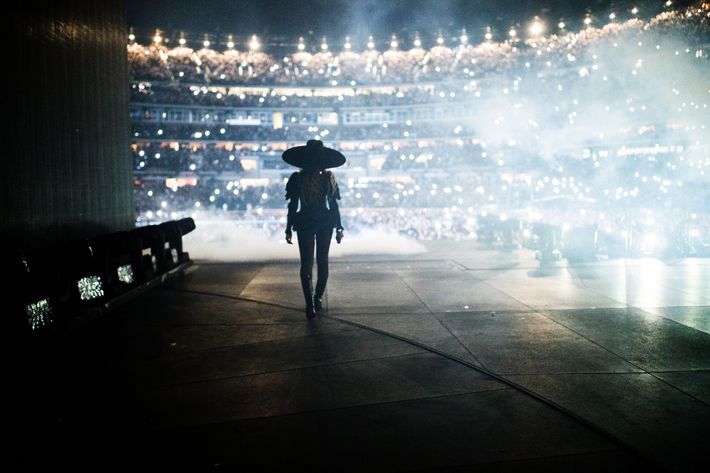 In a rare breath during a show that never truly exhales, Beyoncé pauses to reflect on the 19 years that have passed since she made her debut with Destiny's Child, thanking us for allowing her to grow. Seeing her perform songs from the latter half of her career — the set list is almost exclusively curated from her last three albums, save for surprise throwbacks like "Me, Myself, and I" and B'Day's "Kitty Kat" — makes the earlier cuts she performs feel like they're from a different artist altogether. Still, she saves one of her former group's biggest hits, "Survivor," for nearly last, having already preached empowerment to the girls in the crowd: "There is no such thing as a weak woman. We are born strong."
Beyoncé's own strength isn't in her ability to mastermind then maestro a two-hour concert event at stadiums worldwide. It's that she can turn a phrase as modern, black, and gay as "I slay" into universal gospel — a mantra so transformative, it at once inspires mass worship at her altar and gives you the self-belief to build your own.