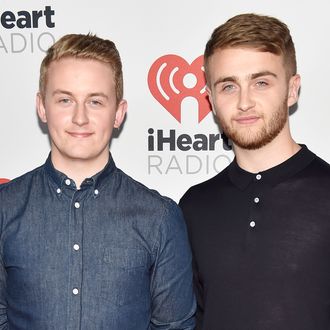 A return to form, finally.
Photo: David Becker/Getty Images
Well that was fast. Less than a year after their Grammy-nominated sophomore album, Disclosure are back with a little something extra. The duo have announced a new EP, out at midnight U.K. time, but you can already hear all three songs now. The thumping "Moog for Love" debuted on Zane Lowe's Beats 1 radio show just moments ago, and there's also "Boss," which Disclosure played for the first time over the weekend at their Wild Life Festival. Both tracks are a drastic improvement on pretty much everything we heard from Caracal (particularly "Moog for Love"), but the best surprise here is a collaboration with none other than Al freakin' Green! Okay, so "Feel Like I Do" isn't a "collaboration," per se, as much it is just a heavy sample of "I'm Still in Love With You." But if you like modern twists on classic soul standards, then Disclosure have a jam for you. Spin all three below.