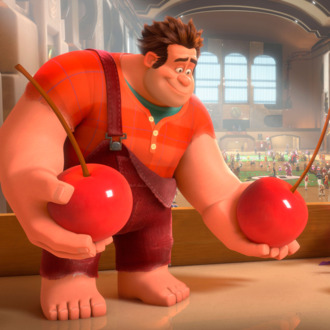 How do you like these cherries?
Photo: Disney Productions
Though John C. Reilly has been blabbing about it for a while now, today Disney officially confirmed that it's making a sequel to Wreck-It Ralph. The announcement came in a Facebook live video, which featured Reilly alongside the original film's writer and director Rich Moore and co-writer Phil Johnston, who are collaborating again for the sequel. Wreck-It Ralph 2 will premiere on March 9, 2018. According to Reilly, in the sequel, "Ralph leaves the arcade and wrecks the internet." Watch your back, Kim Kardashian.