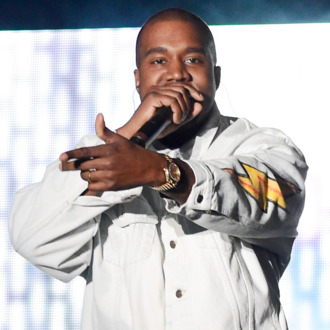 Kanye West.
Photo: Frazer Harrison/Getty Images
Kanye West plays people where other musicians of his stature play instruments, dreaming up outrageous combinations of sounds and radiating the maniac magnetism to rein them in. Over the last five years, his G.O.O.D. Music imprint has become one of the sharpest mainstream hip-hop collectives, thanks in large part to West's own maximalist, post-regional vision, a skill on full display on "Round and Round," the lead single from the forthcoming Cruel Winter compilation. In just under six minutes, the new song fits in chest-beating appearances from West, Quavo from the Migos, Tennessee tough guy Yo Gotti, G.O.O.D. Music signees Big Sean, 2 Chainz, Travis Scott, and Desiigner, and two verses from the freshly free Atlanta trap godfather Gucci Mane.
The writing is elite because West demands excellence, but the crown here goes to Gucci, who has put the fear of God in the competition just a week out of lockup. ("Now that Gucci home it's over for you Gucci clones.") Everyone gets a good laugh in, though, especially Kanye's court jester 2 Chainz ("I wore pajamas in Ruth's Chris") and G.O.O.D. Music's most improved player Big Sean ("I can't dap you without hand san' / I don't know where your dirty ass hands been"). Like every good posse cut, "Round and Round" keeps on giving with each subsequent listen. Like every great one, it makes you feel like your weight in gold as long as it's on.