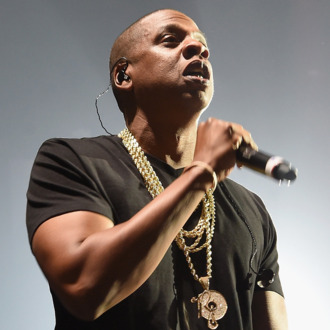 June 25 marks the 20th anniversary of Jay Z's debut studio album Reasonable Doubt. To honor the occasion, Jay Z has released RD20, a 35-minute documentary commemorating the album that, as the rapper recently said on Twitter, "literally saved my life."
The documentary tracks the making of Reasonable Doubt, Hova's rise to stardom, and the legacy of the iconic album. Directed by Scheme Engine, the doc is broken up into segments named for the album's tracks ("Brooklyn's Finest," "Can't Knock The Hustle," "Politics As Usual" "Friend or Foe," "Dead Presidents II"). The film features interviews from members of the Reasonable Doubt production team (DJ Clark Kent, DJ Premier, Ski) as well as album cover photographer Jonathan Mannion, Reasonable Doubt guest artist Memphis Bleek, and Roc-a-Fella co-founder Kareem "Biggs" Burke. Lest you think the doc will be exclusively talking heads, the film also features footage of Jay Z performing tracks off the album in a studio and at Barclays Center.
RD20 is currently streaming on Tidal.