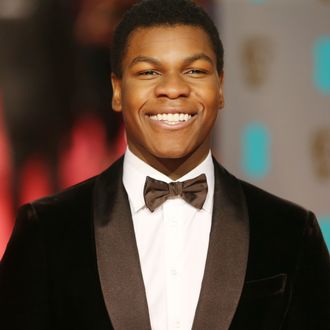 Prestige here we come!
Photo: JUSTIN TALLIS/AFP/Getty Images
After loading up on a few blockbusters, John Boyega has decided to get himself one of those prestige flicks, joining the cast of Kathryn Bigelow's latest project, a crime drama set during the Detroit riots in 1967. Bigelow's frequent collaborator Mark Boal (Zero Dark Thirty, The Hurt Locker) is writing the script for the untitled movie, and there's no word yet on Boyega's role in what's described as an "ensemble piece" that seeks "to explore the systemic racism in the city." In addition to his Star Wars and Pacific Rim duties, Boyega also shot a part in The Circle as Emma Watson's love interest. Hey, it turns out that starring in one of the world's biggest franchises does help your career.