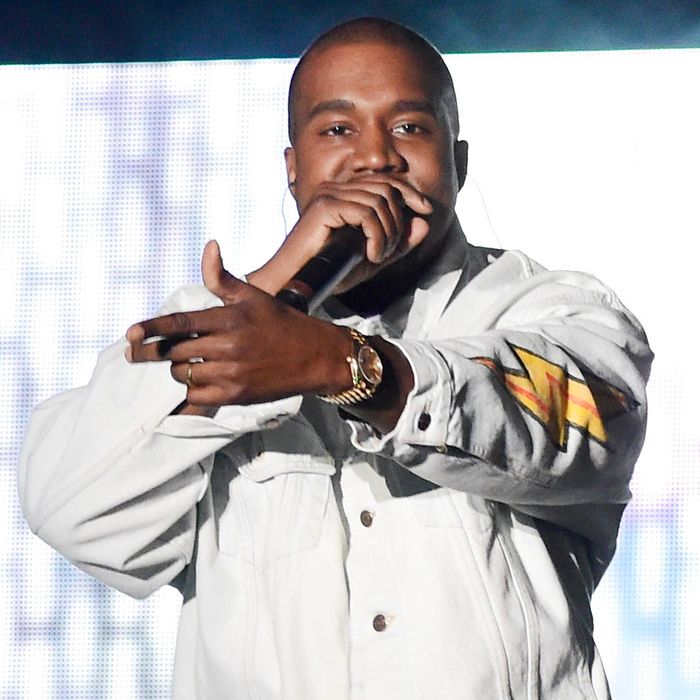 The man himself.
Photo: Frazer Harrison/Getty Images
Kanye West is already causing some sort of pandemonium, and the day's just begun. Just after 1 a.m. EST on Monday, he scheduled a Governors Ball make-up show at Webster Hall. (Kanye was scheduled to headline the festival Sunday, but his performance was rained out.) Thousands of fans flooded the streets near the venue, and things were unsurprisingly nuts, or as Billboard reports, a "near riot."
But, just before 2 a.m., Webster Hall tweeted that there would be no show.
So Kanye decided to handle things himself…
… and rolled up with Travis Scott.
Kanye tried to talk officials into letting the crowd throw a massive block party, but the NYPD wasn't convinced. So he and Kim drove away and, according to Kim's livestream, circled Manhattan to find a different venue.
It didn't go so well.
Finally, defeated, Kanye went to bed.
This post will be continuously updated.