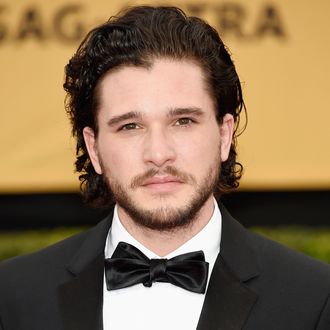 Kit Harington should also play Bowser, just saying.
Photo: Ethan Miller/Getty Images
Are you mad that Kit Harington didn't actually die in Game of Thrones? Here's a chance to get revenge: Harington will play the villain in Call of Duty: Infinite Warfare, the latest installment in the Call of Duty video-game series. He's the leader of the Settlement Defense Front, which defends settlements or something of the sort. Guy Ritchie (a "friend of the franchise") directed Harington's cut-scenes, which were mo-capped for the game. The question is: Are video-game graphics powerful enough to render that perfect hair?