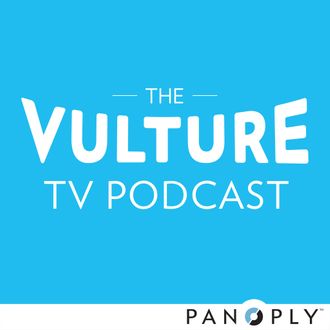 Acclaimed journalist and beloved American newsman Morley Safer died on May 19 at the age of 84. Just weeks before his death, Safer had announced his retirement from CBS's 60 Minutes, where he had spent the last 46 years. Given Safer's long, impressive career in journalism, tributes poured in following his retirement announcement and also after his death. Matt Zoller Seitz pays tribute to the veteran reporter on this week's special edition of The Vulture TV Podcast with help from a few of Safer's old colleagues, including Lesley Stahl. Safer's main 60 Minutes producer, Steve Reiner, had this to say about the legendary man:
As you know, Morley could do all sorts of things other than do pieces for 60 Minutes. He was a cook, he was a gardener, he was an artist, he was a race-car driver, you know? He was extraordinarily well-educated and well-versed in lots of history. But his long relationship with 60 Minutes was such a perfect marriage of his interests and the vehicle that was there for him to express them. He just spent all those years being who he was. 
Hear the full conversation:
Further Reading: "Morley Safer Hated Contemporary Art. He Also Made Paintings. He Once Sent a Bundle of Them to Me." by Jerry Saltz; "Revisit Morley Safer's Seminal Reporting From the Vietnam War" by Devon Ivie
Tune in to The Vulture TV Podcast, produced by the Slate Group's Panoply, every Tuesday, on iTunes or SoundCloud. And please send us your burning TV questions! Tweet us @Vulture, email tvquestions@vulture.com, or leave us a voice-mail at 646-504-7673.