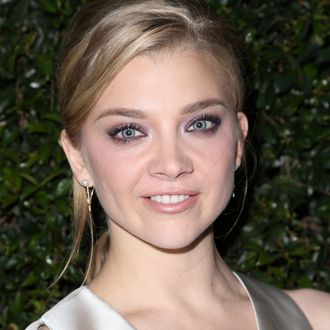 Photo: Frederick M. Brown/Getty Images
Game of Thrones' sixth season came to a close last night, and in typical Thrones fashion, not everyone made it out alive. Some deaths were welcome (enjoy your meat pie, Walder Frey) and some were expected (poor, sweet, stupid Tommen). And while six seasons of mayhem and murder have taught us that death comes for the deserving and undeserving alike, Margaery's fate seemed particularly unfair. Natalie Dormer agrees.
"Margaery is a fatality of the High Sparrow underestimating Cersei," Dormer told Harper's Bazaar. "She had the reins taken away from her, from being in control of the situation; the High Sparrow took the reins and it proves that he underestimated Cersei in a way that Margaery never would have." Margaery had been sparring with Cersei since she sashayed into King's Landing in the second season, and last night their rivalry came to an end when the Lannister matriarch disposed of her enemies in spectacular fashion, using wildfire to blow up the Sept of Baelor. In a season where the women of Westeros have come into their own and taken charge, the High Sparrow would have done well to let Margaery handle Cersei herself. Instead, "she ends up dying on the show not because she didn't beat Cersei, but because she trusted that someone else — the Sparrow — was handling her." On the bright side, Natalie Dormer's schedule is now much clearer for you to cast her in something better than The Forest!