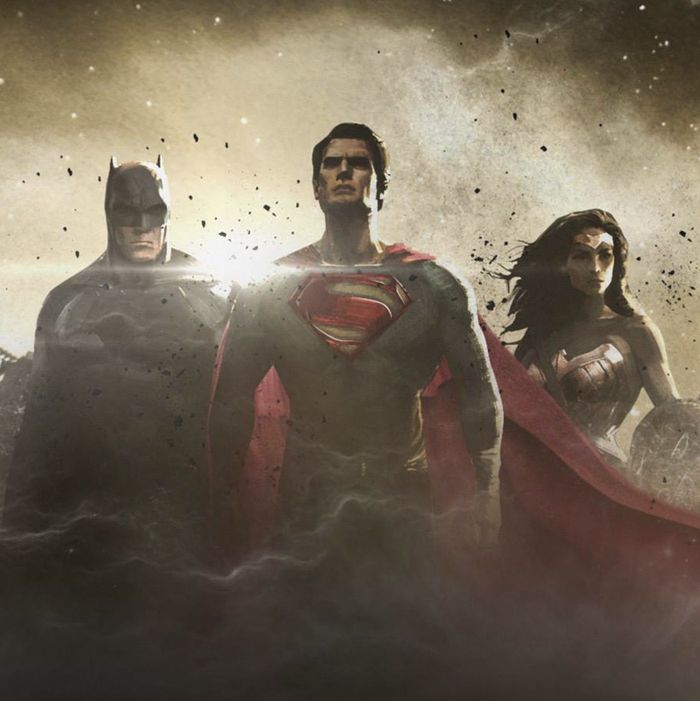 Will Ezra Miller's The Flash be the big breakout when Justice League comes to theaters next November? During our set visit, his eager superhero was a constant delight, bringing sorely needed humor to a franchise that hit its grim nadir with Batman v. Superman: Dawn of Justice. Director Zack Snyder insisted to us that Justice League would be a lighter affair, and to help prove his point, he played an already-edited scene where Bruce Wayne tries to entice Barry Allen to join his (titular) group. Though it's more than a little reminiscent of the Captain America: Civil War sequence where Tony Stark recruits Peter Parker, it's still more fun than anything we've seen in this franchise so far, due in part to Miller's welcome improvising and cheery outlook.
Snyder showed the scene to us twice, and I hastened to scribble down all the dialogue. Below, I've reconstituted it in script format as best as I could, filling in scene descriptions and actions on my own. (In other words, these are not official screenplay pages.) Still, even without seeing it onscreen, reading the scene should give you a sense of the revised tone that Snyder and his cohorts are promising for Justice League.
Worth repeating: These are not actual pages from the Justice League screenplay. They're re-creations based on notes taken on set.