The Hamiltonys went pretty much as expected, with Hamilton taking home 11 Tony awards Sunday night — just one shy of tying The Producers' record of 12. And no one was a prouder papa than Lin-Manuel Miranda himself. While Miranda took home two awards himself for Best Book of a Musical and Best Original Score, he cheered on his fellow cast and crew as they swept the awards. And yes, that included the time when Leslie Odom Jr. beat him for Best Actor in a Musical. Miranda laughed, cried, and fist-pumped for his Hamilton family as they brought in the hardware. Why is this theater so dusty?
Can you just imagine little Daveed Diggs in rainbow tights?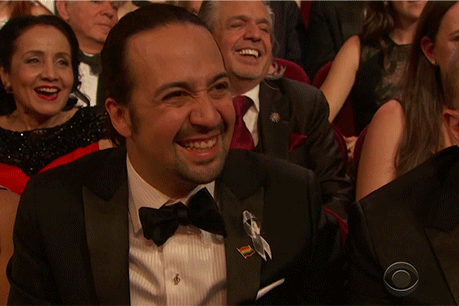 Dad's getting verklempt.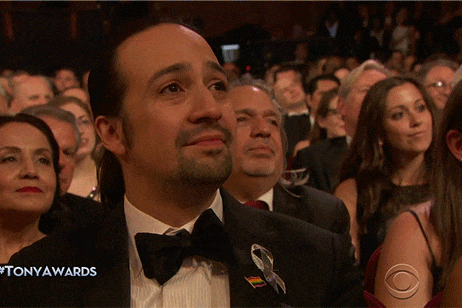 LMM is the cry-laughing emoji embodied.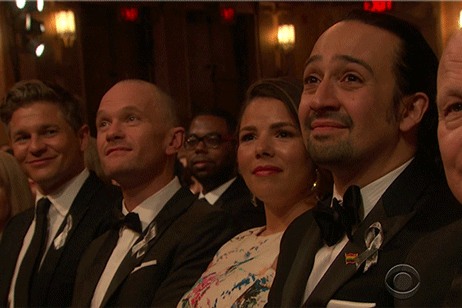 Good job, Tonys! You picked the right actor!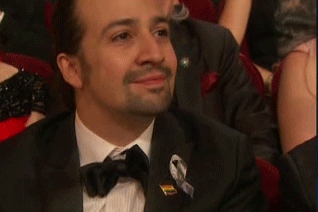 This camera is getting in the way of my emotions!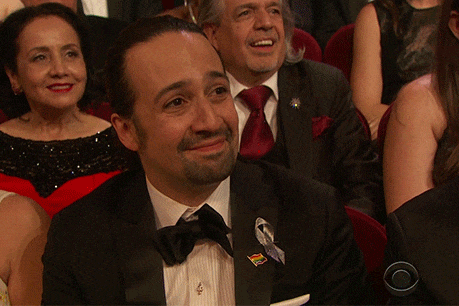 LMM gives the kind of hugs that make everyone else jealous.