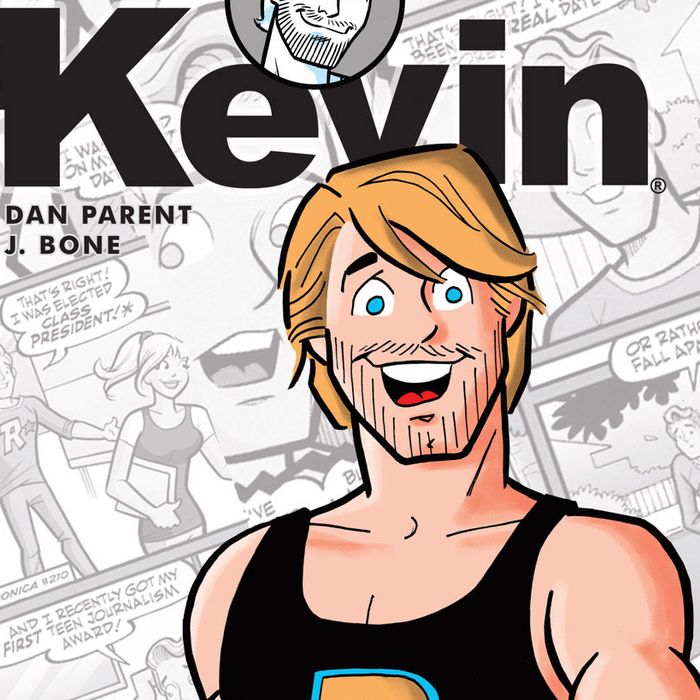 Excerpt from Life with Kevin No. 1.
Photo: Dan Parent and J. Bone. Company/Archie Comics
In the past few years, Archie Comics has undergone an ambitious effort to reclaim relevance in the comic-book market, and you can argue that its resurgence began with Kevin Keller. Kevin was the Archie universe's first openly gay character, garnering mainstream headlines when writer/artist Dan Parent introduced him in the pages of Veronica in 2010. Since then, he's become a company staple, starring in a solo series from 2011 to 2014, and now appearing in acclaimed nouveau-Archie series like Afterlife With Archie and the rebooted Archie and Jughead titles.
With the Archie renaissance in full swing, Kevin's getting a series of his own again. Entitled Life With Kevin, it's written and penciled by Parent, with inks from J. Bone. The series, which begins with a first issue that gets released June 22, is a self-contained story, separated from the shared universe of the Archie and Jughead reboots. It moves away from Kevin's usual depiction as a teen in Riverdale, instead showing him as a young adult who's just moved to New York City. We caught up with Parent to talk a little about the series, and have exclusive pages from its debut installment.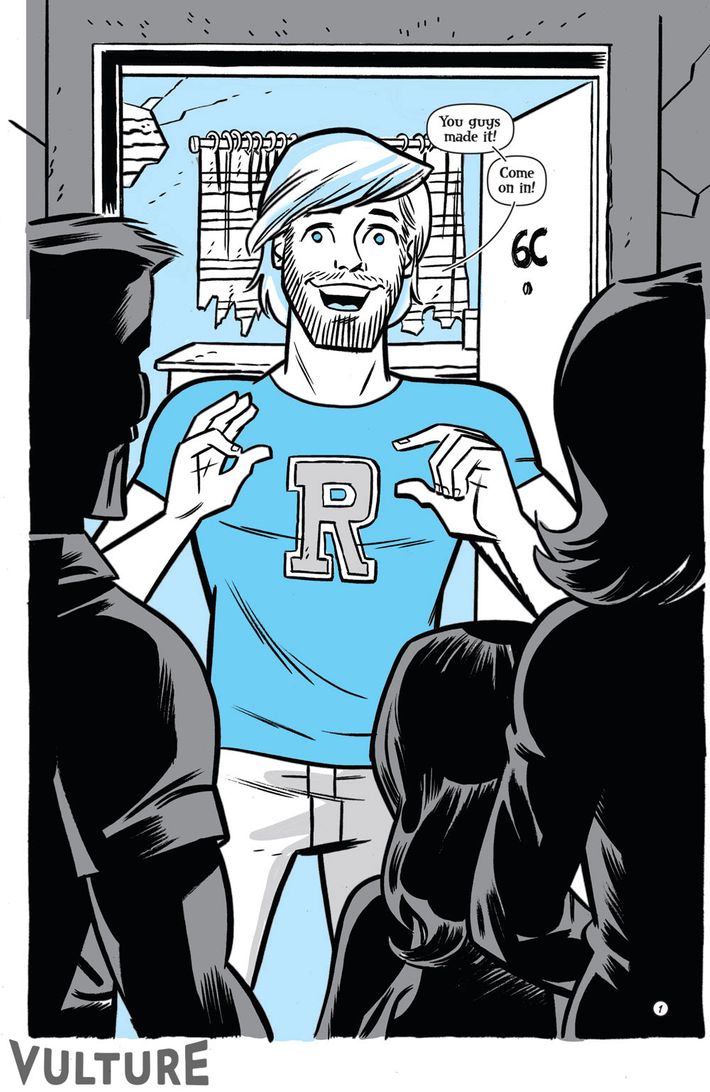 What appealed to you about revisiting Kevin in a new series?
I got involved with the project because I created Kevin, and have been so involved with Kevin from the beginning that I wouldn't know how not to be involved with a Kevin project! The appeal of the project was to bring Kevin out of his teenage years and jump a few years into the future to open up a new story line for him.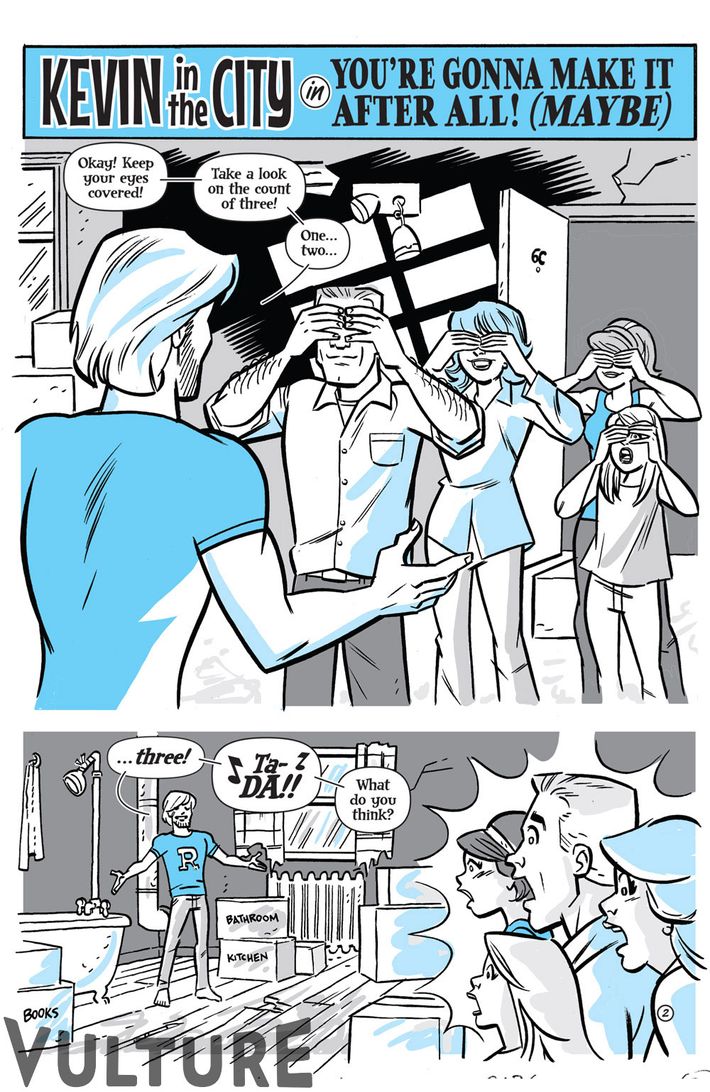 But why depict an older Kevin, and why place him so far from Riverdale?
Basically, with an older Kevin, one who's an adult, you can do a lot more story lines — especially in the career and romance departments. And he's not that far from Riverdale. Riverdale is only a few comic-book panels away!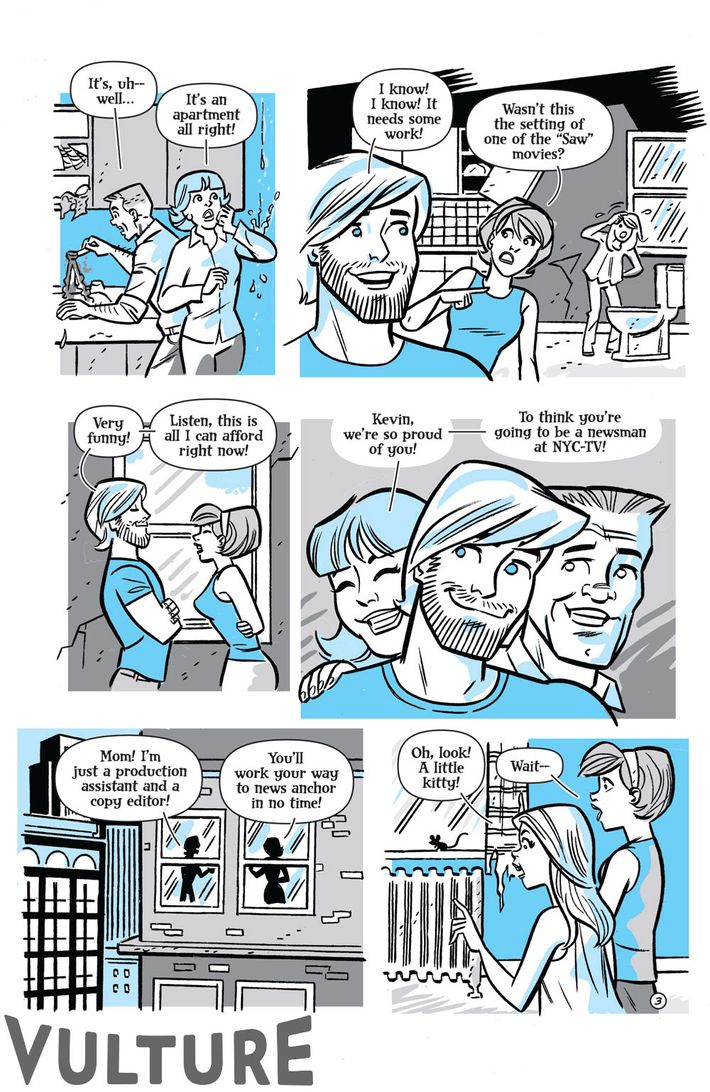 Aside from being gay, what makes Kevin unique in the Archie canon?
He's a dreamer, and wants to make a difference in the world. He's really an old soul trapped in a young man's body. He's probably the most centered of the Archie characters.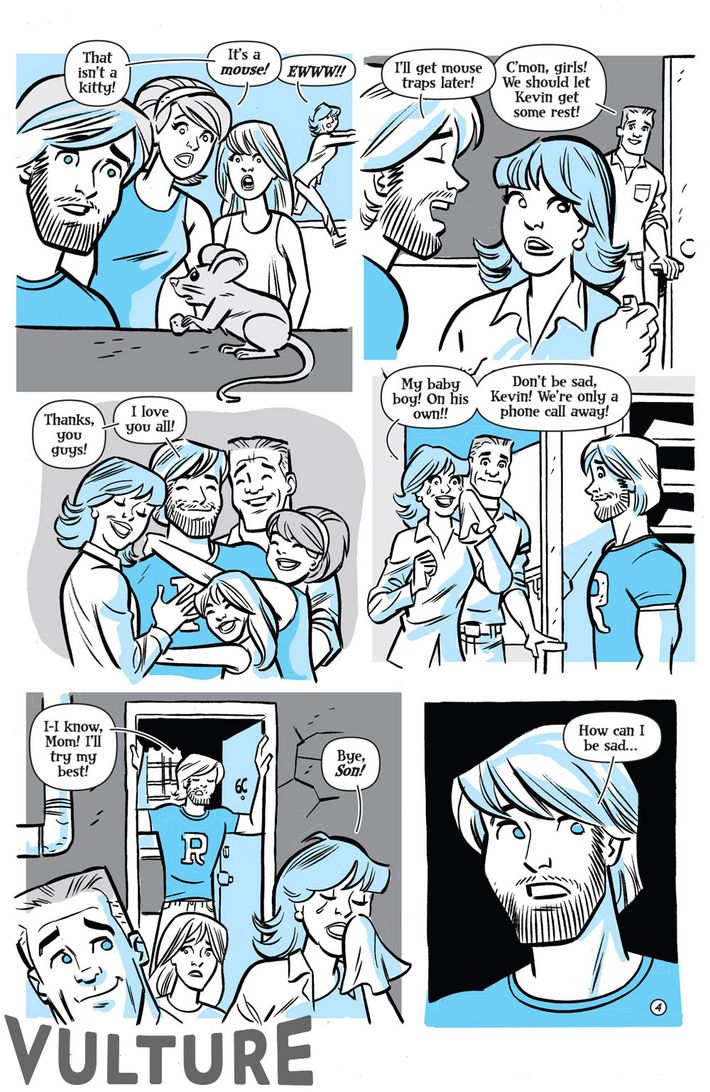 That said, how much of a role will his sexual orientation play in the series?
A big part, because Kevin is dating a lot. This is the age where you get to date, have fun, and explore your freedom. He's on his own, in a big city. And he's a young guy.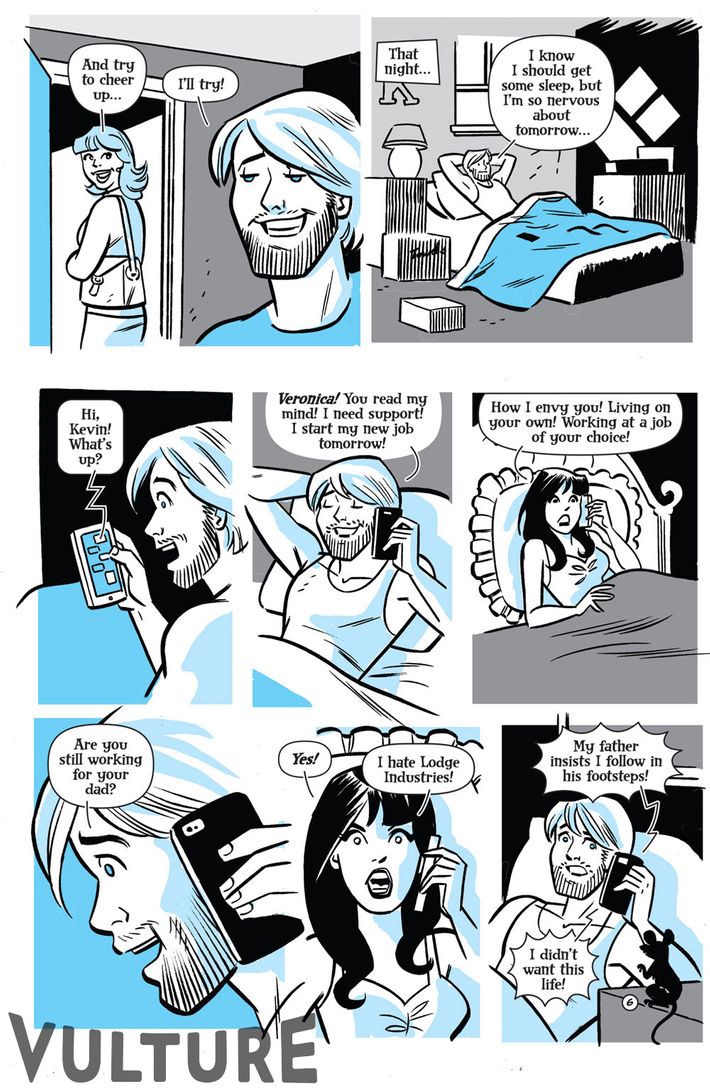 Other new Archie series have opted for a more contemporary visual style, but you've stuck with the classic one. Why?
Well, that's my style, and I'm sticking to it. Actually, I'm pretty versatile, so I'm tweaking it a bit to give this book a fresh look. And J. Bone inking my work helps that. I'm even coloring it in a simple, monochromatic style. So it's sort of like classic meets new! The nice thing is that none of our books look like this, so it really stands out.