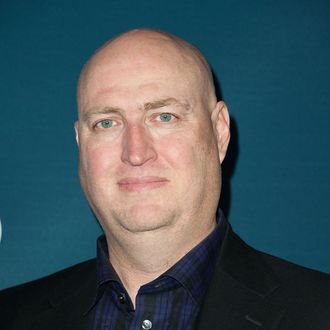 Photo: Jennifer Lourie/2016 Jennifer Lourie
After the success of revivals like Arrested Development and X-Files and the near-rabid excitement surrounding the forthcoming return of Gilmore Girls, every TV insider wants their show to have another crack at the small screen, including producer Shawn Ryan. This weekend, at Austin's ATX Television Festival — where America Ferrera also called for an Ugly Betty reunion movie — Ryan fed the wild, crime-busting imaginations of fans still holding on to The Shield and Terriers (FX's two best retired dramas) at separate panels. According to Deadline, during the festival's reunion for writers of The Shield, Ryan, who created the show, laid a challenge down at the feet of his fellow scribes, saying, "I have some ideas where Vic Mackey is, but I don't know where Vic Mackey is until someone puts me in a writers' room with a group of these people and some people who aren't here and give us a week to sort it out." Hear that, The Shield writers? He only needs a week to bang out some new award-winning television!

While it's unlikely that Vic Mackey will be doling out gritty, corrupt antihero justice for an eighth season, there is a bit more hope for the one-season-and-done cult favorite Terriers. The PI dramedy found new fans on Netflix after FX canceled the series. Ryan, who produced the show, stated during a "Canceled Too Soon" panel that if the stars Donal Logue and Michael Raymond-James wanted to return and creator Ted Griffin had a story idea, "this is the world we would definitely revisit, given the opportunity." Of course, gaining the rights from the network and bringing the gang back together could prove challenging: Logue has taken his fictional crime-solving abilities over to Gotham, while Raymond-James is over at Once Upon a Time. Besides, if we've learned anything from the excruciating Fuller House, we should be careful what we wish for.