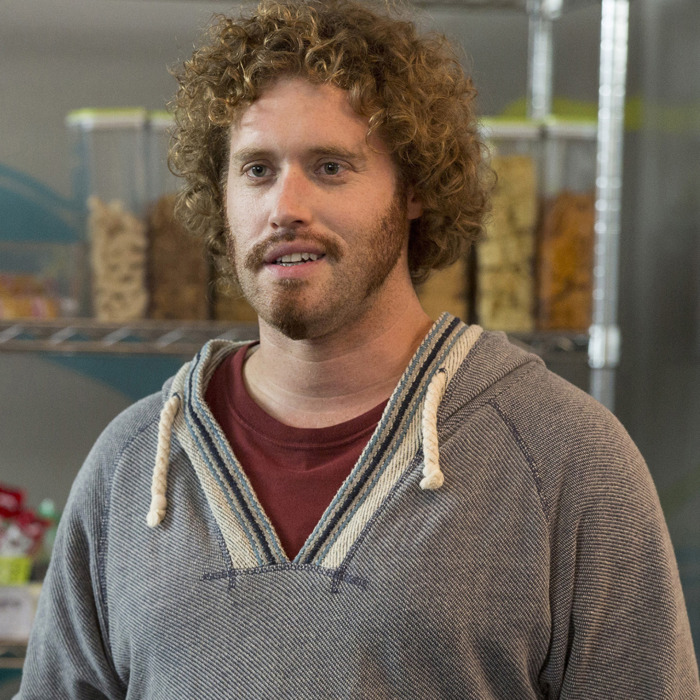 "I'm grateful, but I disagree."
Photo: HBO
Many times in the last few months, I've thought about what I would say if I were to win an Emmy, standing behind that podium with a gleaming, golden statue in my hands. My latest draft is: "I'm grateful, but I disagree." Then I'd moonwalk offstage.
It's not that I wouldn't appreciate an Emmy and everything that comes with it (TV work in perpetuity; the opportunity to write my own show; the words "Emmy winner" in parentheticals next to my name wherever it's printed — I love parentheticals). In fact, I'm incredibly grateful for any accolades I can hoodwink the entertainment business into giving me. And I also have no problem with Hollywood's obsession with self-congratulations. Artists want to be congratulated because they should be. We're more important than most politicians right now. Beyoncé did more for women in America with Lemonade than any of the platforms Hillary is running on possibly could. And John Oliver has done more for my happiness and understanding of the world than Donald Trump has done for real estate, ties, and steaks combined.
Silicon Valley is a great show. It might be the best comedy on television. And if the academy feels I have stood out to the point of deserving an award, I won't pawn it. But I will make the case that I can't do the work I do without the ensemble, writers, and Mike Judge, who allow me to do that work — and that work is making weird faces and insulting rich tech people. And having a toddler body that deserves the cover of Toddler Body Quarterly February 2017.
Mostly, it's the speech. Sure, I'd love to be able to explain that, while it's rarely recognized as such, comedy is an important survival tool that can occasionally liberate us from the tragedies of everyday life, the meaninglessness that is ad infinitum — but to say this in an acceptance speech would be boring, and I'd probably get played off by the orchestra faster than I could condense my thoughts. On the other hand, if I gave a funny/absurdist Emmy acceptance speech, which I would aim to do, they might ask me to host next year's Emmys, which is what happened after I won a Critics' Choice Award in 2015 and was drafted to host the 2016 ceremony. And 2017. And I think that nobody, least of all Neil Patrick Harris, wants to see me host another awards show. So please give the Emmy for Outstanding Supporting Actor in a Comedy Series to someone who will make a sincere and boring but poignant speech that begets them work, and begets me beignets. I love beignets.
*This article appears in the June 13, 2016 issue of New York Magazine.