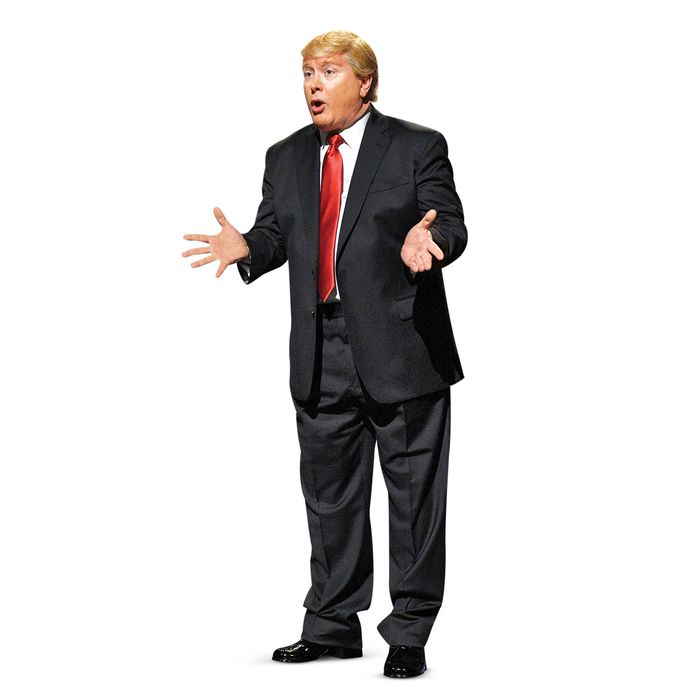 Being Donald Trump.
Photo: Dana Edelson/Courtesy of NBC
How the Saturday Night Live star becomes the Donald.
1. The Mind-set
"We call it 'Trump Vision.' You see it in Tom Brady, Derek Jeter: people who expect things to work out for them. I bought a book called Learned Optimism, by Martin Seligman, and after I read it, I knew what to do — just keep marching forward. It's the inability to compute negativity."
2. The Voice
"I created an amalgam that captured all five of his voices," from softest to loudest. "For the pure Trump sound, I use the word person. It has a tonal quality that I want."
3. The Body
"The impression starts with "home base," as Hammond calls it. "Trump tilts his head slightly backward, narrows is eyes a little bit, purses his lips, and surveys everything." There are also gestural tics, like "the rubber band," in which Trump "looks like he's using his hands and stretching a large elastic band" in front of his body.
*This article appears in the June 13, 2016 issue of New York Magazine.