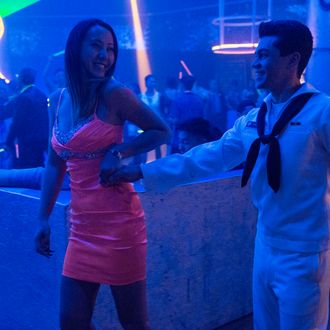 Photo: Doug Hyun/Turner Entertainment Networks, Inc.
If you were hoping to watch the two-hour premiere of the third season of TNT's postapocalyptic drama The Last Ship, you'll have to wait. The cable network chose to postpone the back-to-back episodes "The Scott Effect" and "Rising Sun" due to content that viewers may have found upsetting after the mass shooting in a gay nightclub in Orlando left 50 dead and another 53 injured — the deadliest shooting of its kind in U.S. history. A previously released clip of the first episode included open gunfire on a dance floor. The episodes will presumably air at a later date. 
Likewise, the ATX Television Festival chose to cancel a panel discussion themed around violence today, and Tony Award host James Corden opened the ceremony with a somber statement about the tragedy.