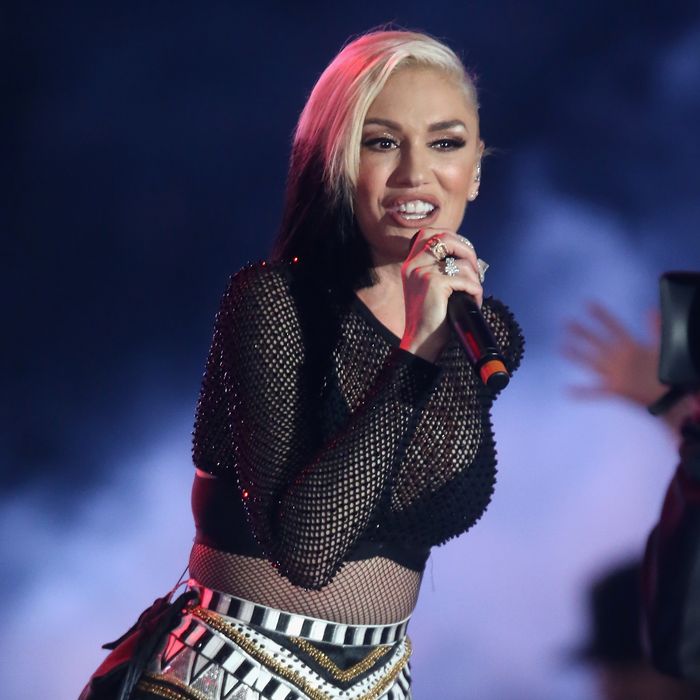 Photo: Frederick M. Brown/Getty Images
Hear that? That's the collective groan of millions of people logging into Ticketmaster for the free tickets they've long been owed, only to find a frustratingly random list of shows eligible for the voucher. Scammed again, you probably cursed under your breath, seriously believing Ticketmaster would send you to see Beyoncé, Drake, or Kanye on their tab as penance. Ha, no. What you'll currently find on the list of available shows are some 262 artists you've either never heard of, never wanted to see, or would most likely still have to pay to get to. (Jeff Beck with Buddy Guy is the only sold-out show on the list right now, which about says it all.) But if life (the courts) gives you free tickets, you spend free money! We weeded through the hordes of cover bands to find you the real deals worth taking advantage of — starting with New York City.
Ticketmaster nearly trolled New Yorkers when its original voucher rollout revealed the closest shows to New York City were either in Holmdel, Darien Lake, or Saratoga. (Is it really "free" if you have to trek upstate?) They've since expanded to Manhattan, with options available for Gramercy Theatre and Irving Plaza. But, oy, the pickings are slim. You've got a trio of white brothers who play "reggae-pop" (Emblem3); an '80s spelling-challenged punk band (the Adicts); rock-nostalgia porn (the English Beat and Soul Asylum); all the tribute bands (Rolling Stones, Guns N' Roses, take your pick); a random One Tree Hill actor (Jane Kramer???); and tons more gems. Still, there are a few fun freebies:
Sasheer Zamata and Nicole Byer's Spice Wurld Comedy Tour, August 18, Irving Plaza. The obvious no-brainer of the bunch, particularly if you love BFFs and good comedy.
Lenny Dykstra, June 29, Gramercy Theatre. Hear us out! A glorified book-release party including a Q&A with the Mets legend himself; what's not to love?
She Wants Revenge, July 16, Irving Plaza. Because they're performing their debut album for its tenth anniversary and everyone has to experience "Tear You Apart" live just once.
But the real steals are out of state, if you're willing to not be totally cheap:
Flight of the Concords, June 28, Mountain View, CA (and other dates). Reunited and it feels so good.
G-Eazy and Logic, July 3, Irvine, CA. Hey, at least it's a step up from Sammy "Other White Boy Rapper" Adams, elsewhere on the list.
Pitbull, July 9, Mountain View, CA. Dale!
K. Michelle, July 12, Boston (and other dates). Come for the ratchet Love & Hip and Hop banter, stay for her underappreciated vocals.
I Love the '90s Tour, July 16, Alpharetta, GA. Salt-N-Pepa, Vanilla Ice, and Coolio. On tour. Together! Need we say more?
Cousin Stizz, July 19, Philadelphia, PA. Because you'll want to say you "saw him back when … " after this Boston rapper inevitably blows up.
Gwen Stefani, July 24, Raleigh, NC (and other dates). Um, Gwen Stefani. For free!
Brand New/Modest Mouse, July 26, Chula Vista, CA. Pour one out for Brand New now, two years in advance.
Weezer and Panic! at the Disco, July 31, Mountain View, CA. Because you're still 14.
The Beach Boys, August 19, Indianapolis, IN. Pet Sounds turned 50 this year; it's only right.
Seal, August 20, Atlanta, GA. Seal!
Fifth Harmony, August 23, Cincinnati, OH (and other dates). The tween in your life thanks you in advance.
Heart With Joan Jett & the Blackhearts, September 22, Tampa, FL. Your mom also thanks you in advance.
Dolly Parton, September 24, Mountain View, CA. Seeing Dolly for free is almost a sin, but hey, she wouldn't judge.
Jeremih, September 29, Philadelphia, PA. Because you gotta send off your summer fling with a bang.