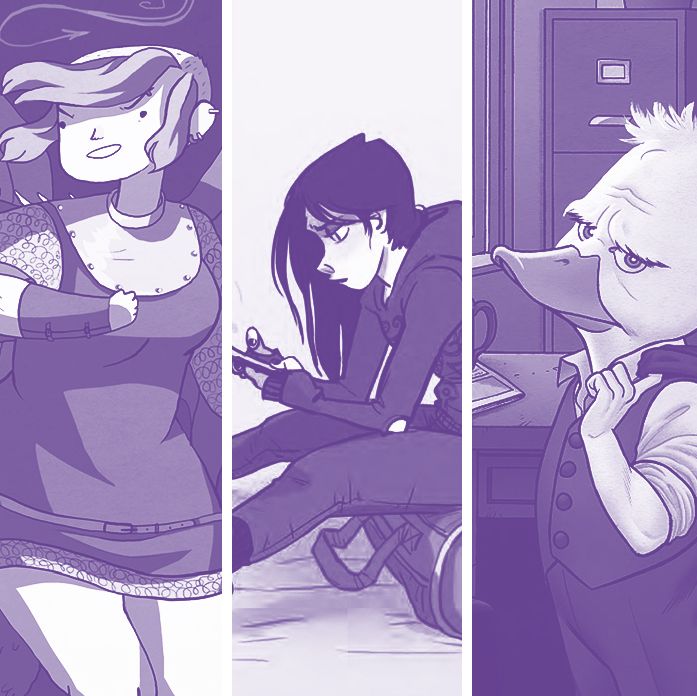 This week, Vulture is providing Summer Selections: picks for the best beach-worthy books, comics, music, and podcasts of the past 18 months, as chosen by creators of that entertainment. Today we're highlighting comics; here's our panel:

KIERON GILLEN
Gillen is a comics writer who currently writes The Wicked + The Divine at Image, Darth Vader at Marvel, and Mercury Heat at Avatar. His past credits include an array of Marvel series, including Uncanny X-Men, Iron Man, Young Avengers, and S.W.O.R.D.
KATE LETH
Leth is a comics writer and artist, as well as the host of comics podcast Less than Live With Kate or Die. She currently writes Patsy Walker, a.k.a. Hellcat! at Marvel and Vampirella at Dynamite, and has written Adventure Time graphic novels and created comic strips for ComicsAlliance.com.
MARJORIE LIU
Liu is a comics writer and novelist who currently writes Monstress for Image and Han Solo for Marvel. She has previously written Marvel series including X-23, Dark Wolverine, NYX, and Astonishing X-Men; and two series of novels: Dirk & Steele and Hunter Kiss.

THE PICKS (ARRANGED ALPHABETICALLY):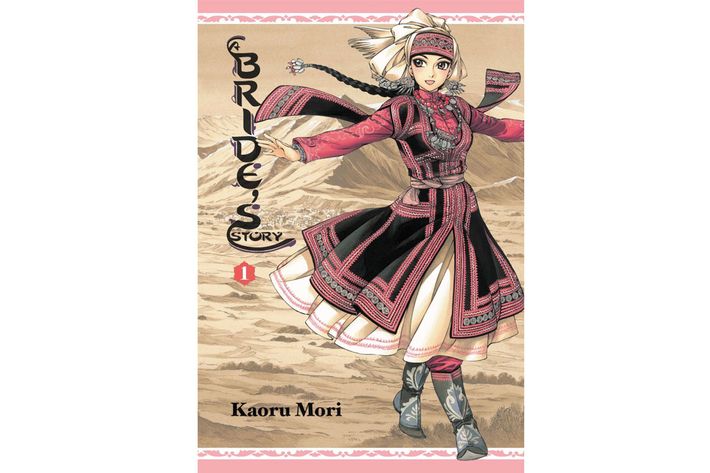 A Bride's Story by Kaoru Mori
An ongoing manga in Japan, and now published in its eighth translated volume, A Bride's Story is a visual feast set in late-19th-century Central Asia; a coming-of-age story about a 20-year-old woman who is sent to marry a 12-year-old boy. It's an awkward situation for both readers and characters, but the story is endlessly compelling, as is the subversion of traditional gender roles (usually an older man marrying a much younger, prepubescent girl). —Liu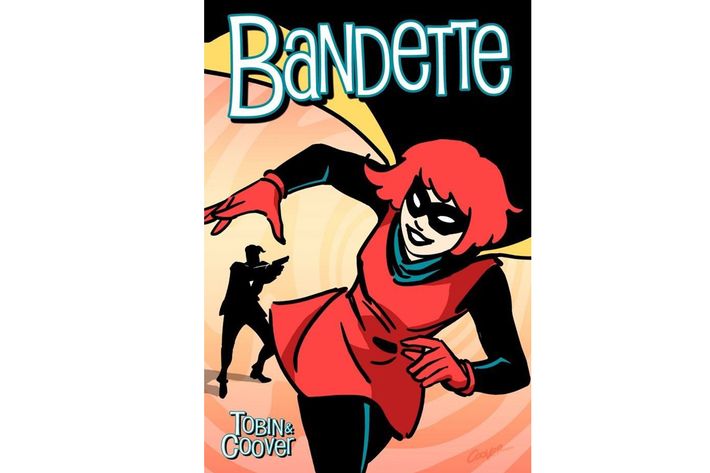 Bandette by Paul Tobin and Colleen Coover
With its third volume coming out this fall, Bandette is a force of nature — a bit of a Amelie mixed with To Catch a Thief. It's a crime caper set in France, featuring a heroine who's an unapologetic thief with a heart of pure whimsy and gold. If you're like me, you'll find yourself wishing you were a bit more like her. —Liu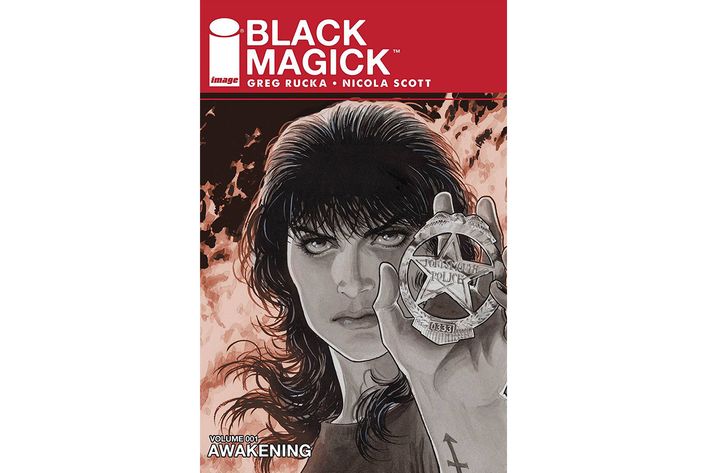 Black Magick by Greg Rucka and Nicola Scott
As excited as I am that Greg Rucka and Nicola Scott have taken over duties on Wonder Woman, Black Magick is my lover and I hope they come back to it! It's a story of a detective who's secretly a practitioner of the dark arts, and it is some of the most visually stunning comics I've ever seen. Scott works in black-and-white, with very distinct and intentional dashes of color. Beautiful, spooky stuff. —Leth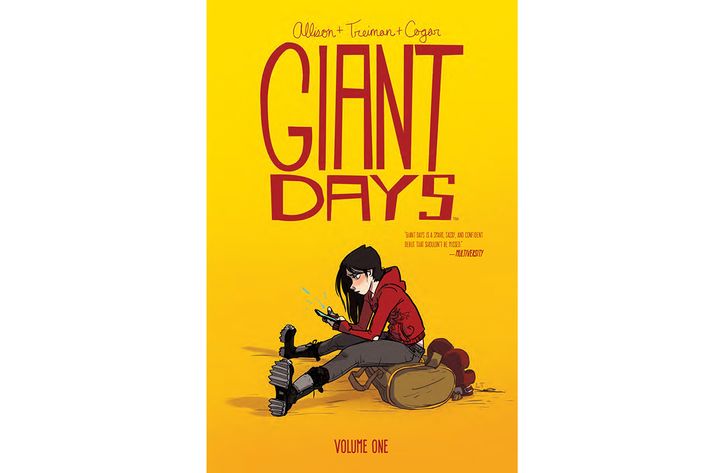 Giant Days by John Allison, Whitney Cogar, and Lissa Treiman
There's been a lot of all-ages hotness coming out over the last few years. For my money, Giant Days is the best. Herein, college students try their hardest to learn anything, least of all life lessons. If you want to know what fills the Archie-ish niche for a 2016 crew, you're basically thinking of what John Allison and his collaborators have done here. Delightful and delightfully funny. —Gillen

Giant Days consistently has the best dialogue of any comic I read. I'm super jealous of John Allison's ability to blend the way real people talk with spot-on comedic timing. Lissa Treiman's frenetic, delightful art is the perfect complement in this story of three best friends in college dealing with love, betrayal, sexuality, smoking, plagues, and zines. —Leth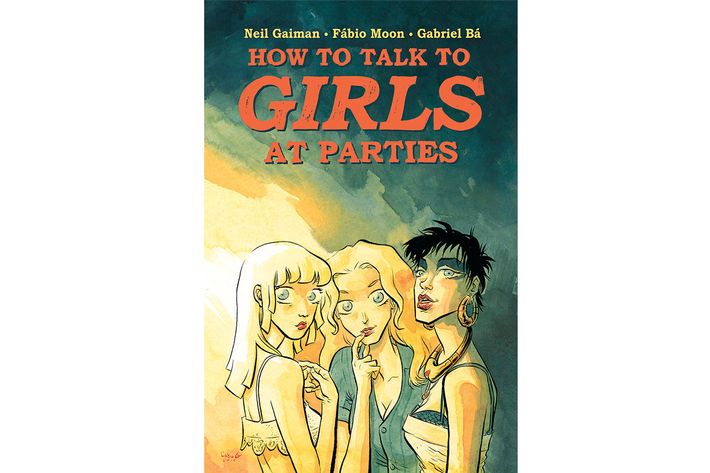 How to Talk to Girls at Parties by Neil Gaiman, Fábio Moon, and Gabriel Bá
This Neil Gaiman short story adapted by the Brazilian powerhouses Gabriel Bá and Fabio Moon is just an astounding, lingering work that I read twice back to back, before going back to close read a few panels. You will read it on the beach, but you'll still be thinking about it long after you're back home. —Gillen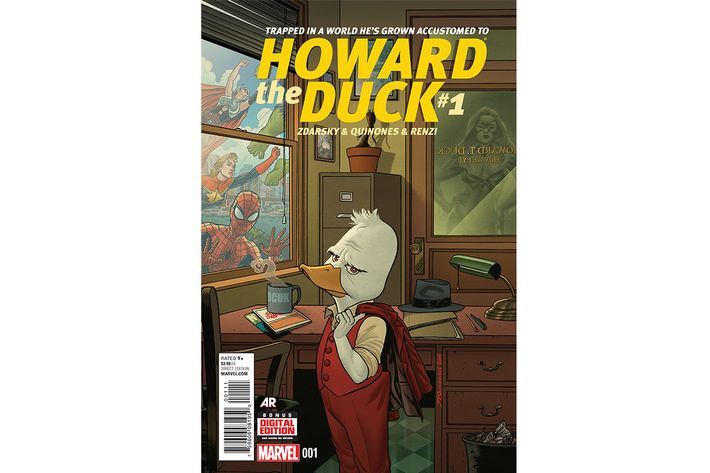 Howard the Duck Vol. 1: Duck Hunt by Chip Zdarsky and Joe Quinones
This second book (the first one is volume zero? What are you even doing, Marvel???) in Chip Zdarsky & Joe Quinones's adaptation of Marvel's fowlest detective is an absolute treat to read. You want Rocket Raccoon? You want Aunt May? You want intergalactic mischief? Howard's got you. Fun fact: Howard's BFF Tara has my tattoos. No kidding! —Leth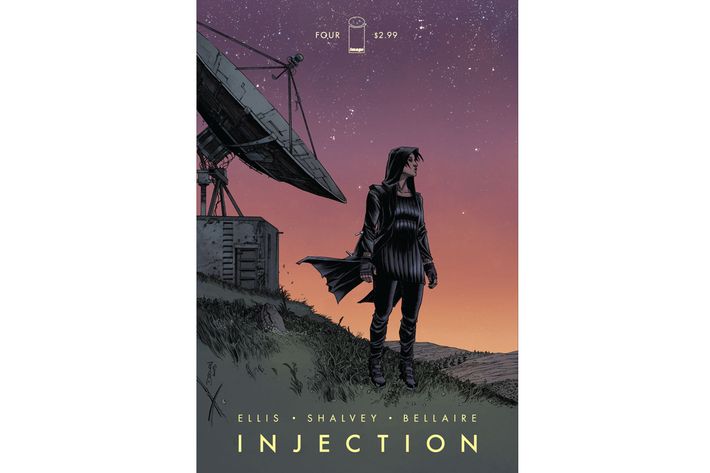 Injection by Warren Ellis, Declan Shalvey, and Jordie Bellaire
There comes a time in a writer's life when the audience may take them a little too for granted, and I suspect cantankerous living legend Warren Ellis is there now. Working here with the always-innovative Declan Shavley and Jordie Bellaire, he has produced one of the smartest and most chilling pop comics today. This is basically an inversion of Ellis's early Planetary — rather than reclaiming lost wonders, it's about people trying to put the demon they released back in the bottle. —Gillen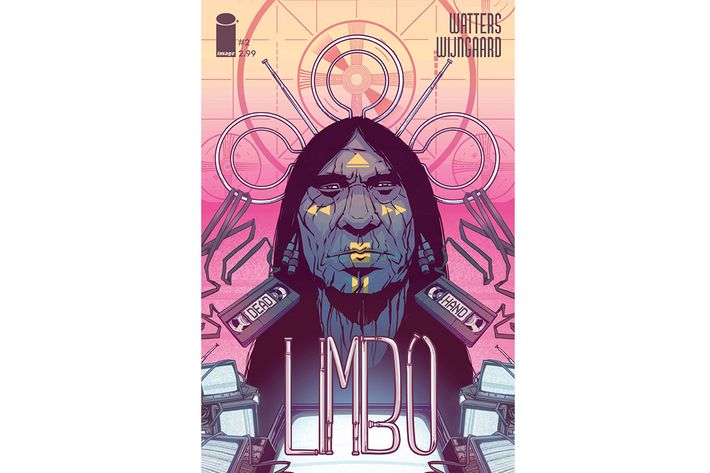 Limbo by Dan Watters and Caspar Wijngaard
My favorite Image mini-series by new creators in years. This basically imagines a dream collision of Grant Morrison weird and Ed Brubaker crime and throws it into the most imaginative page layouts this side of Jamie McKelvie. It's Burroughsian noir set in New Orleans and I can't wait to see what Dan Watters and Caspar Wijngaard do next. —Gillen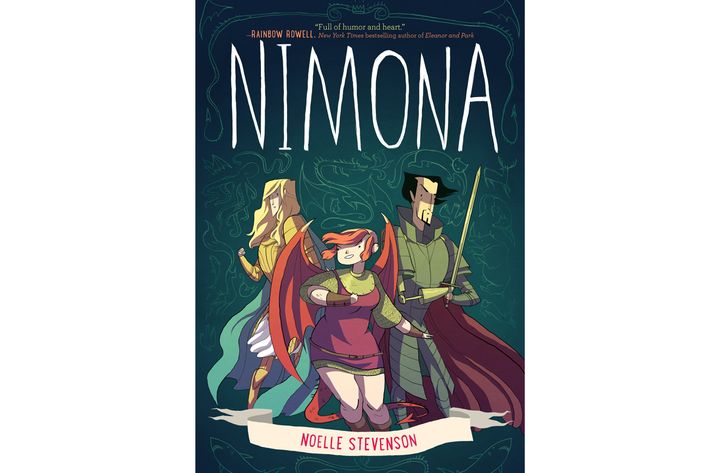 Nimona by Noelle Stevenson
What started out as a web comic turned into a critically acclaimed graphic novel, one that effortlessly mixes fantasy and science fiction in a tender, funny, smart story about a supervillan knight with a righteous cause and the young, mysterious shape-shifter who becomes his sidekick. A most excellent read. —Liu

Everyone was all over Lumberjanes, which Noelle Stephenson also worked on, but Nimona is her tour de force. It's a lightly deconstructive comedy-fantasy whimsy that hardens elegantly into something with teeth, and you barely notice until it's too late. I can only applaud. —Gillen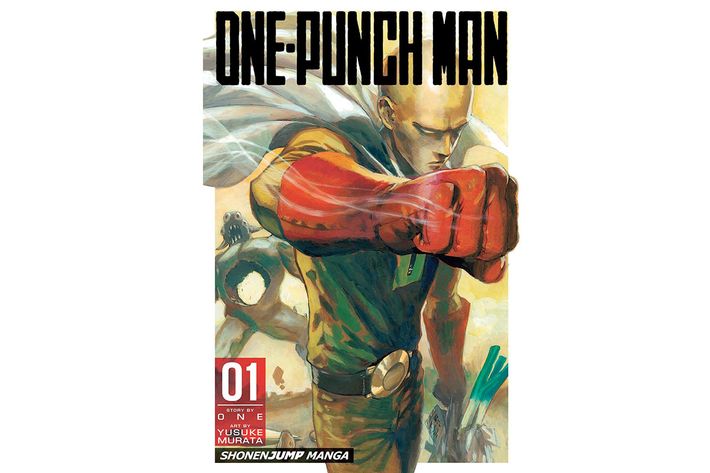 One-Punch Man by One (redrawn by Yusuke Murata)
This webcomic by One, redrawn by Yusuke Murata, is about a dude who can defeat anyone with a single punch. A standard plot is: Dude meets a monster the size of New York, the monster growls, he punches it, and the monster explodes. This never stops being funny. No, trust me, I'm a professional. —Gillen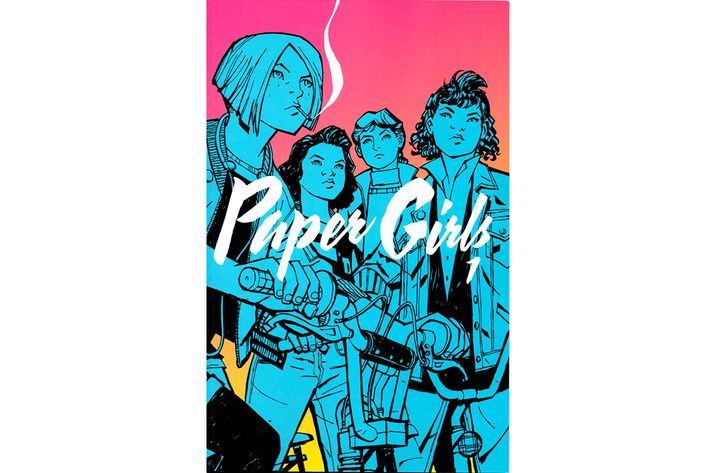 Paper Girls by Brian K. Vaughan, Cliff Chiang, and Matt Wilson
Everything Brian K. Vaughan writes is amazing. I don't need to tell you to read Saga, because everyone and their dog reads Saga, but I insist you check out Paper Girls. Cliff Chiang has long been one of my favorite artists — his work on Wonder Woman is unparalleled — but give him a Vaughan story and it's honestly magic. A group of paper girls in the 1980s deal with time travel and aliens. Not for kids, though. NOT FOR KIDS. —Leth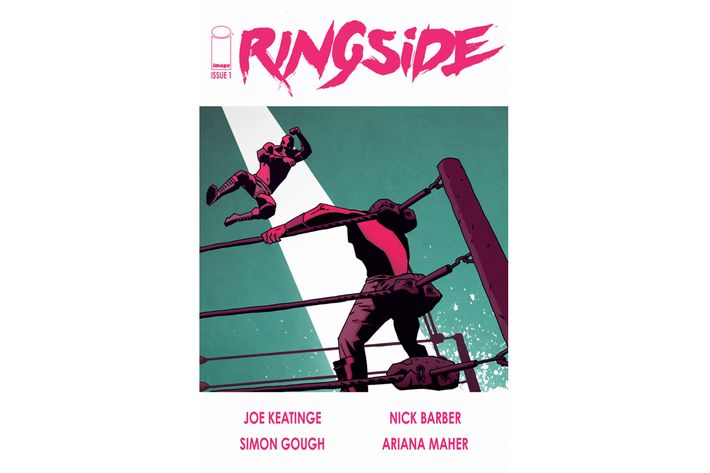 Ringside by Joe Keatinge, Nick Barber, Simon Gough, and Ariana Maher
This crime-thriller set in the world of professional wrestling is one of my favorite and most overlooked of the new Image ongoings. For the record, I do not care in the slightest about wrestling. By applied craft, humanity, and knowledge, Joe Keatinge and Nick Barber have made me care about Ringside, intensely, and you will, too. —Gillen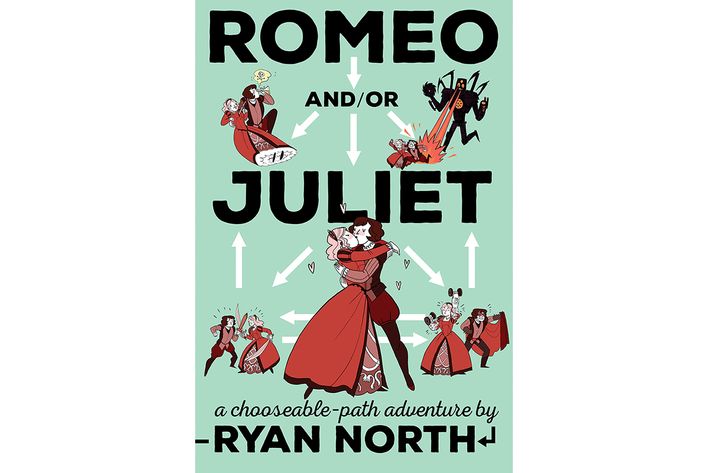 Romeo and/or Juliet by Ryan North
Look, this book isn't a comic, but it contains work by more comic artists than most publishers can boast. By Ryan North (again … can you tell I'm a fan?), it's a chooseable-path adventure based on Shakespearean classics. This time, he takes on theater's most tragic teen romance, letting you decide whether they live, die, or end up on an island working on their muscles with a guy they met at a bar. Read aloud with your friends! —Leth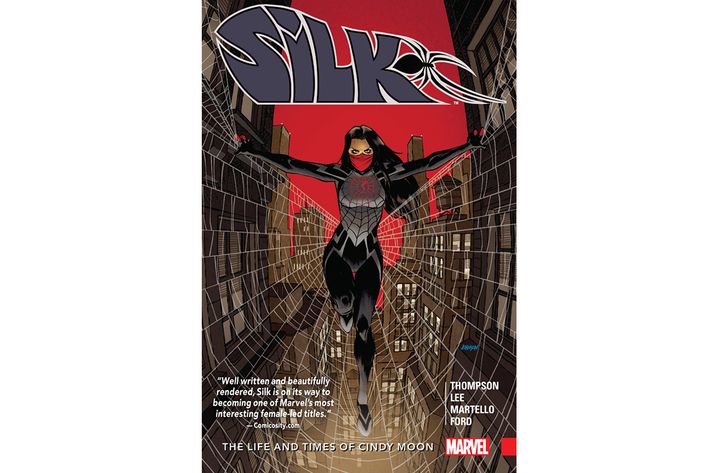 Silk Vol 0: The Life and Times of Cindy Moon by Robbie Thompson and Stacey Lee
Another recent relaunch is Silk, the Spider-Man–adjacent story of a girl who emerges from a bunker and re-enters the world both as a person AND a superhero! Take that, Kimmy Schmidt! I love, love, love Stacey Lee's art on this first volume. It's fun, animated, and impossible to put down. —Leth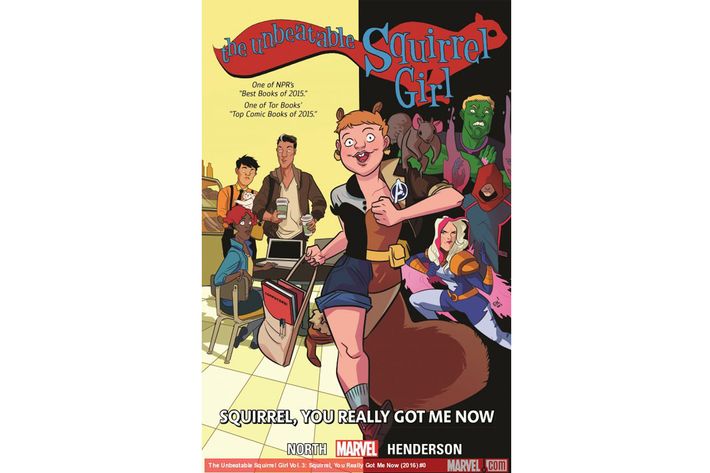 The Unbeatable Squirrel Girl Vol. 3: Squirrel, You Really Got Me Now by Ryan North and Erica Henderson
If you haven't checked out Ryan North and Erica Henderson's Squirrel Girl, I'm not here to judge you, but now is the time. This hilarious, gorgeous, fun series starring a girl with all the powers of a squirrel is consistently the funniest book Marvel puts out — and, like, I put out a Marvel book, so I wouldn't say that if it wasn't true. This third volume collects the start of the second … y'know what, I barely understand the numbering, but there's a No. 1 in there, and it rules. —Leth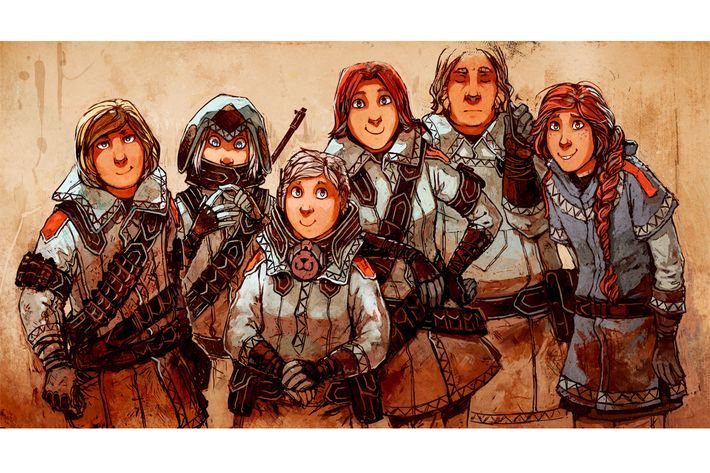 Stand Still. Stay Silent. by Minna Sundberg
Webcomics don't get enough love. This postapocalyptic epic set in an alternate Iceland is one of the most beautiful creations I've seen in recent years, where horror and monsters and magic abound. Enjoy it on your iPad while sunbathing at the beach — you'll get a little ice mixed with the heat. —Liu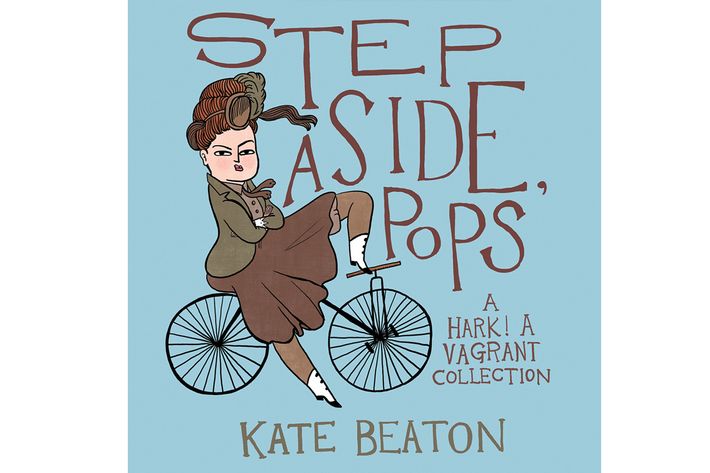 Step Aside, Pops by Kate Beaton
This collection of short comics hilariously lampoons literary classics, historical figures, superheroes, and more — but wait, you may actually learn something, too, while in the middle of your giggle fit. It's a smart, incisive set of comics that are a riot to read, again and again. —Liu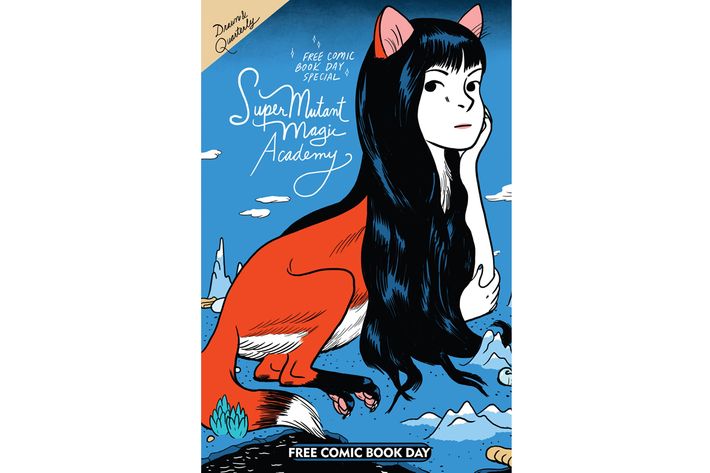 Supermutant Magic Academy by Jillian Tamaki
Another subversive gem that delightfully and maniacally skewers the teen superhero genre. You'll laugh out loud at one page, only to suffer heart pangs on the next; you'll wonder what the hell is happening and not because you're confused, but because the story will take such offbeat and unexpected twists and turns you'll find yourself mouthing, "What the f*ck?!"  That's a good thing, trust me. —Liu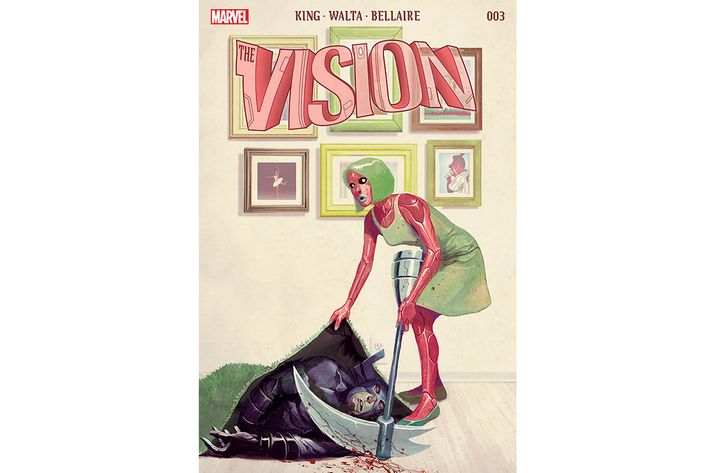 Vision by Tom King and Gabriel Walta
About once every two years the big two do a book worth recommending to people who don't care about superheroes in the slightest. The last one was Hawkeye. The latest one is Vision by Tom King and Gabriel Walta, which is a creepy android suburban drama. It makes me want to climb onto the nearest flat raised surface and shout "Submit to its vision." —Gillen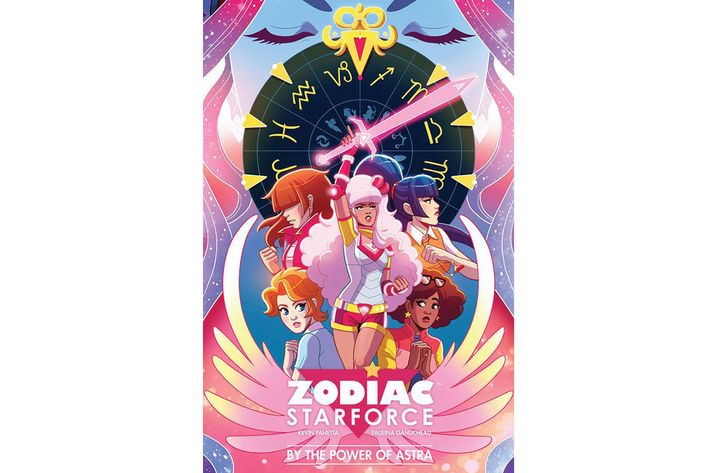 Zodiac Starforce: By the Power of Astra by Kevin Panetta and Paulina Ganucheau
I love magical girls. Paulina Ganucheau and Kevin Panetta, the creative team on Zodiac Starforce, live and die by magical girls. This awesome, all-ages book about friendship, monsters, and crushes, is a go-to pick-me-up. If you love Sailor Moon, Buffy or Steven Universe, you've got to give it a spin. —Leth