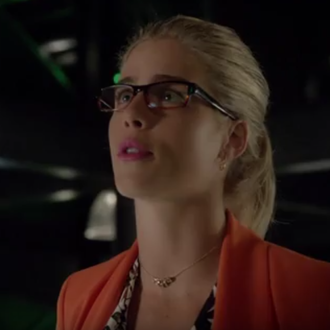 At the end of last season's finale, Team Arrow was all but dismantled, as Oliver watched Diggle, Thea, and Quentin abandon his vigilante mission, leaving only Felicity by his side. At Comic-Con last weekend, the CW released the first trailer for season five, which centers around Oliver's inevitable need to rebuild the team — or, at least, a team. Here are nine things we gleaned from it.
1.  Laurel is back.
Wait, what? Our country is divisive enough as it is, Arrow writers.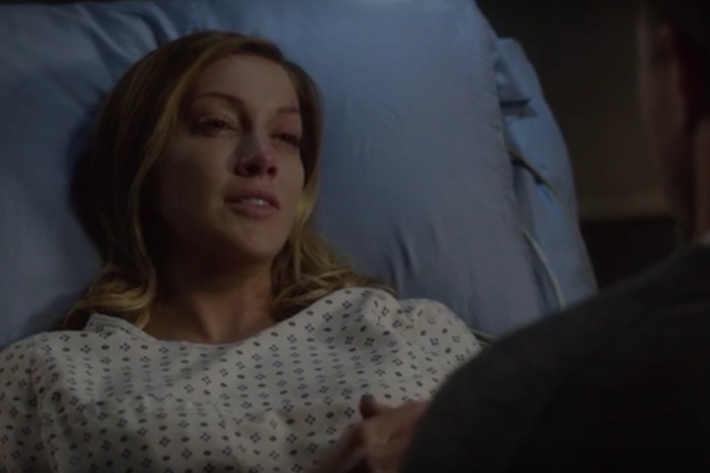 Good thing she's only seen in flashback form. The trailer reveals the secret words she whispered to Oliver before she died: "You're instinct is to always try and go it alone," she tells him. "But, Ollie, you can't." This sentiment shouldn't be a shock to Oliver, as he's heard it from pretty much every member of his team over the previous four seasons — it's basically the show's unofficial motto — but maybe this time it'll stick.
2.  Flashback Oliver joins the Russian mob …
Hallelujah! Flashback Oliver is off Lian Snooze and headed for Russia, where he gets initiated into Bratva, a massive crime syndicate. Oliver's connection with Bratva was first revealed in season one, and fans have been waiting for this story line for a while. The trailer shows Oliver joining some kind of Russian fight club, to which I say … da, please!
Also, there's a new flashback wig, and it is unequivocally my new favorite cast member.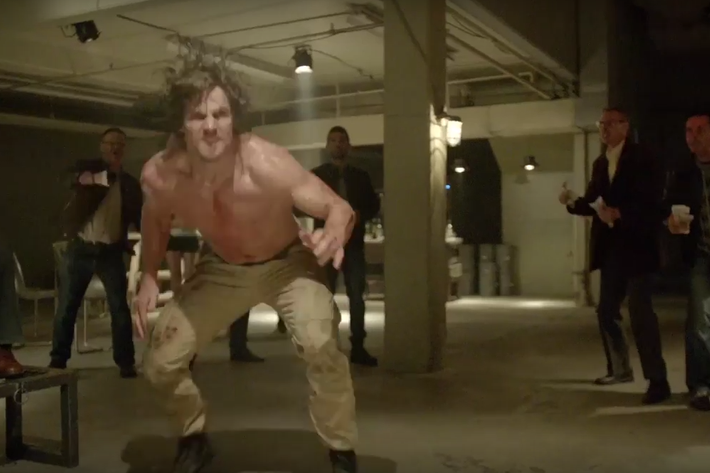 Just look at that range! It can go straight up: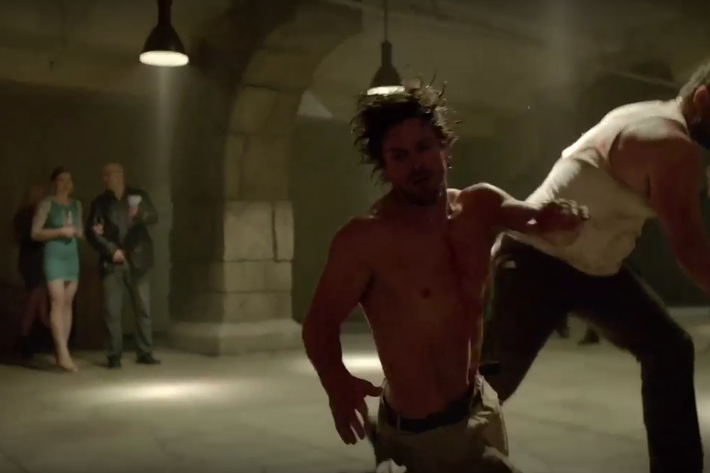 It can swoop all to one side: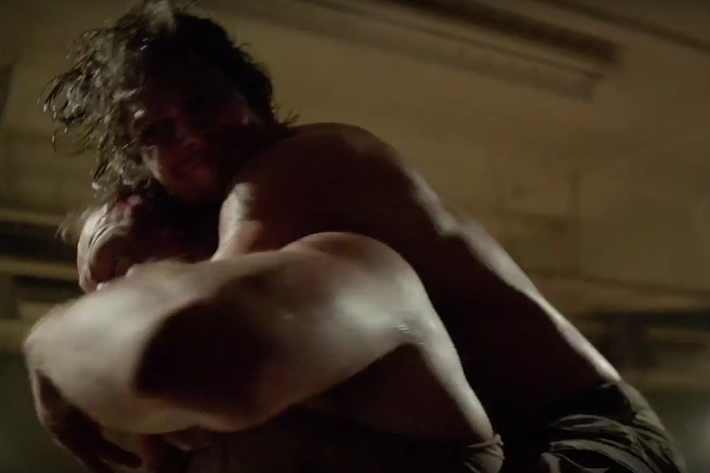 It can even go forward. I mean, I don't know where the wig ends and Stephen Amell's hair begins, which I'm pretty sure is the highest compliment you can give a wig.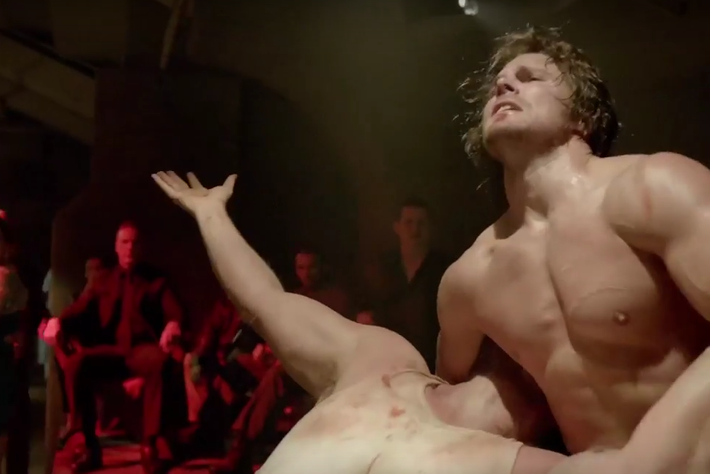 Also, this Bratva sequence is the Axe body spray commercial I never knew I needed.
3.  …which means Anatoly is back.
Bratva leader Anatoly Knyazev first appeared in season two, as one of Dr. Ivo's ship prisoners. He's the connection between Oliver and the Russian mob.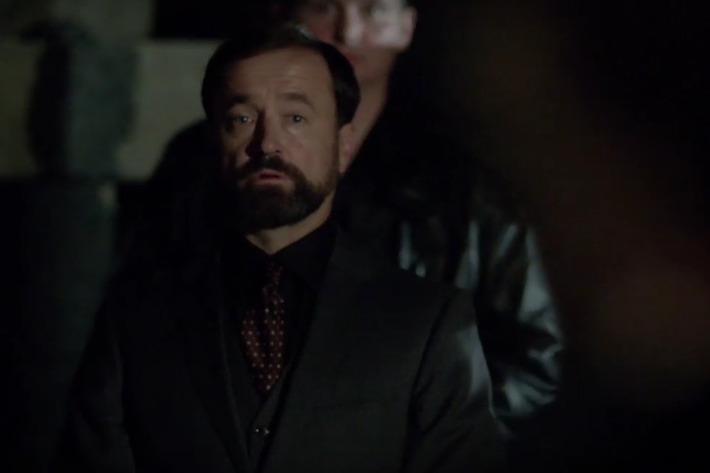 Just look at Anatoly trying to take his eyes off Amell's wig. He can't! It's impossible!
4.  There's a shortage of razors.
Or at least it seems so, unless "beard" is just shorthand for gloomy, lost-their-way men. Quentin is sporting the look: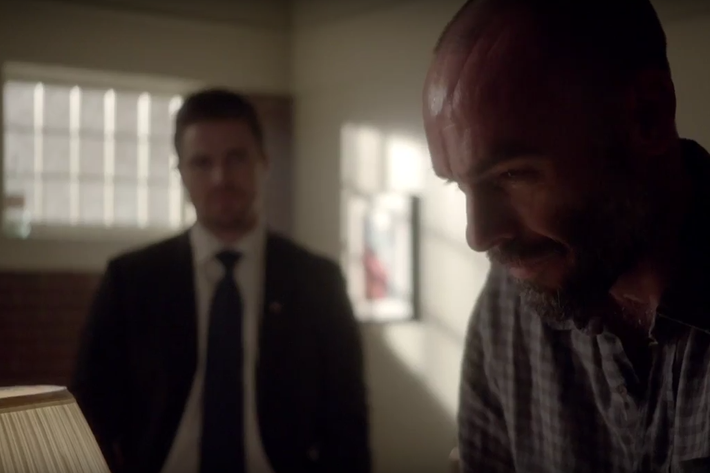 As is Diggle: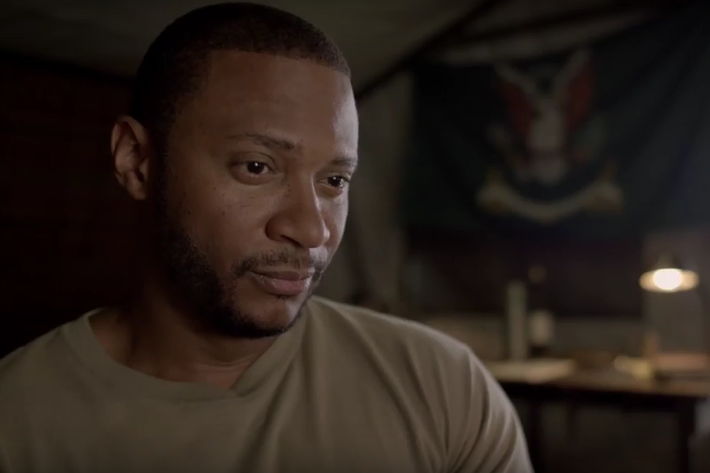 Quick, somebody shave away their sadness!
5.  Thea is back in her suit, but maybe not for long.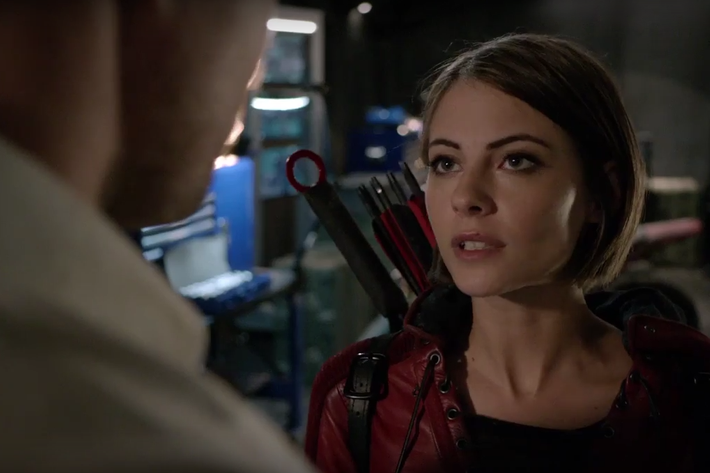 Thea gives vigilante life major side-eye in the trailer, telling Oliver that she's not willing to do whatever's necessary to, presumably, keep Star City safe.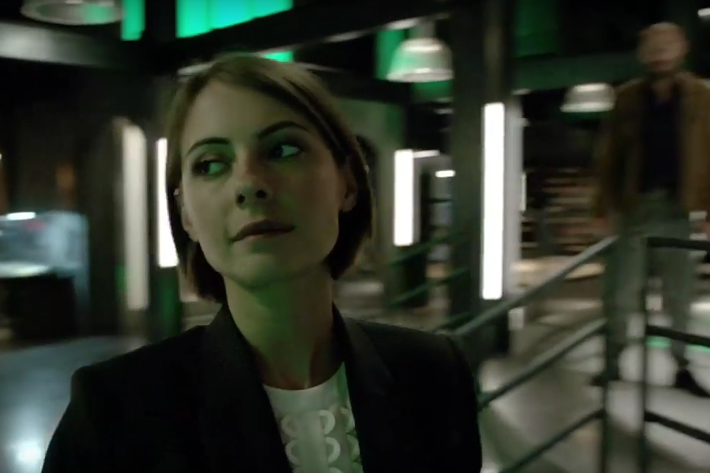 Maybe it's related to the possible return of Anarky?
6.  Oliver will train newbies.
With Team Arrow membership dwindling, Oliver and Felicity are forced to look outside their inner circle to find new vigilante recruits. Last season's Mini-Canary, Evelyn Sharp, newcomer Rene "Wild Dog" Ramirez, and Curtis all volunteer.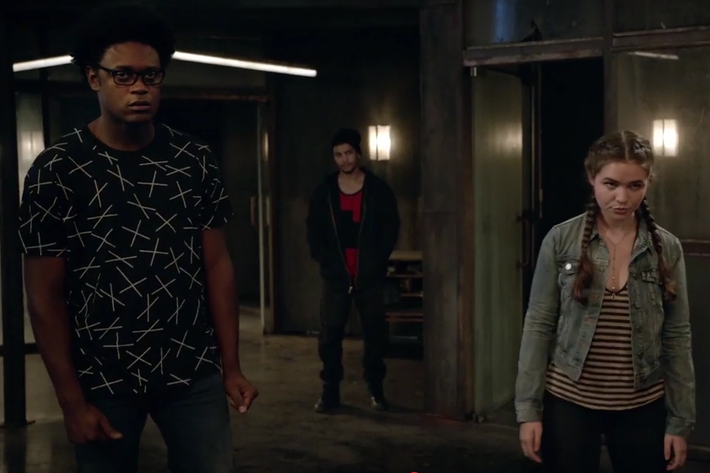 Staying on brand, Oliver isn't impressed.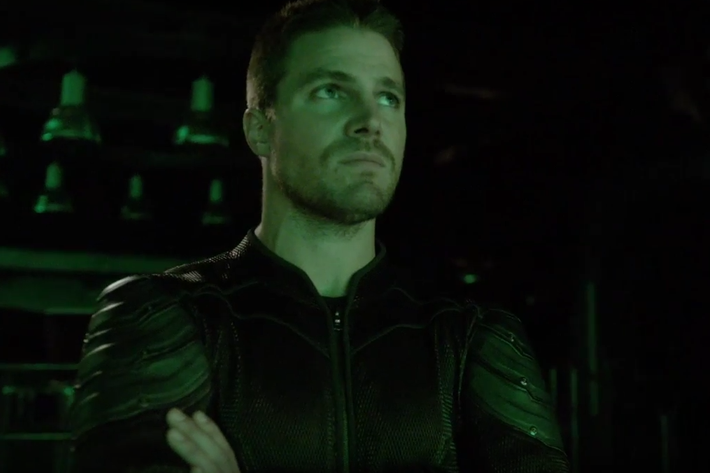 7.  There's a monstrous new villain in Star City.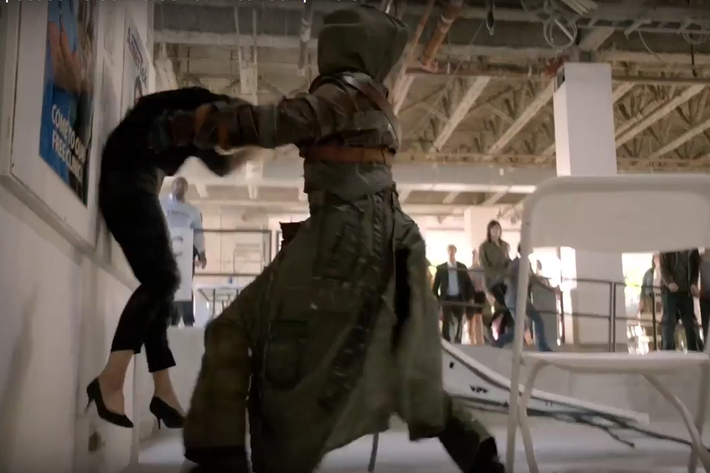 From the brief glimpse seen in the trailer, this new baddie seems like a cross between Game of Thrones' the Mountain and a Jawa. It's a combination that works better than one would think.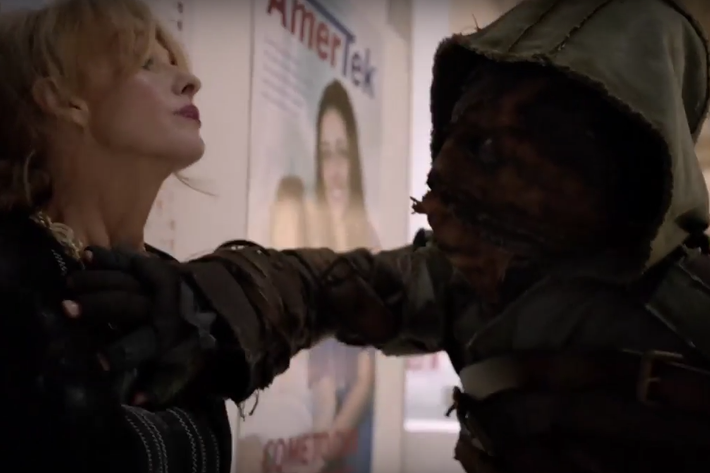 8.  Sleeves are in again.
After much to-do over last season's sleeveless model of the Green Arrow suit, the sleeves have reappeared and, frankly, make the Green Arrow look less turtle-y. I'm not sure if the wardrobe change was made because of the chilly Vancouver weather or because Barry Allen altered the timeline, but it portends good things for season five.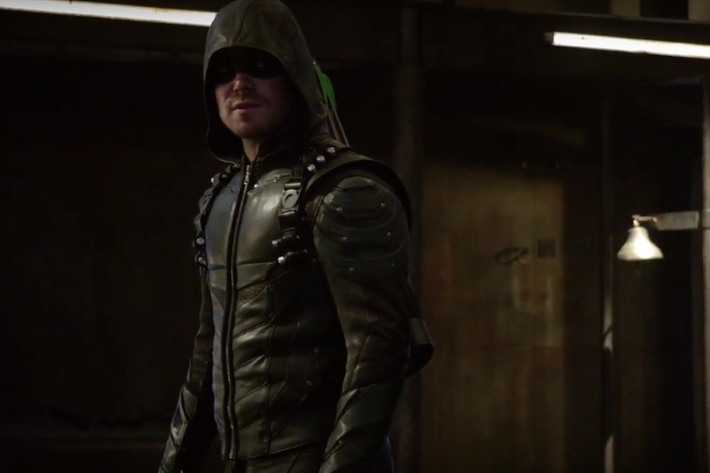 9.  Felicity is still Oliver's voice of reason.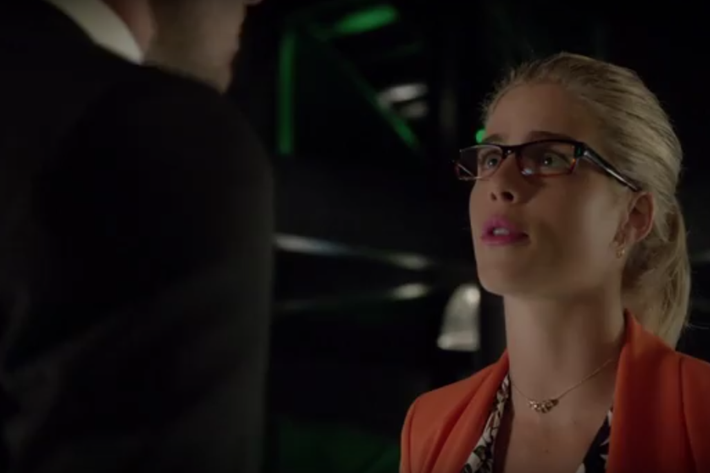 Actually, this isn't a surprise at all.