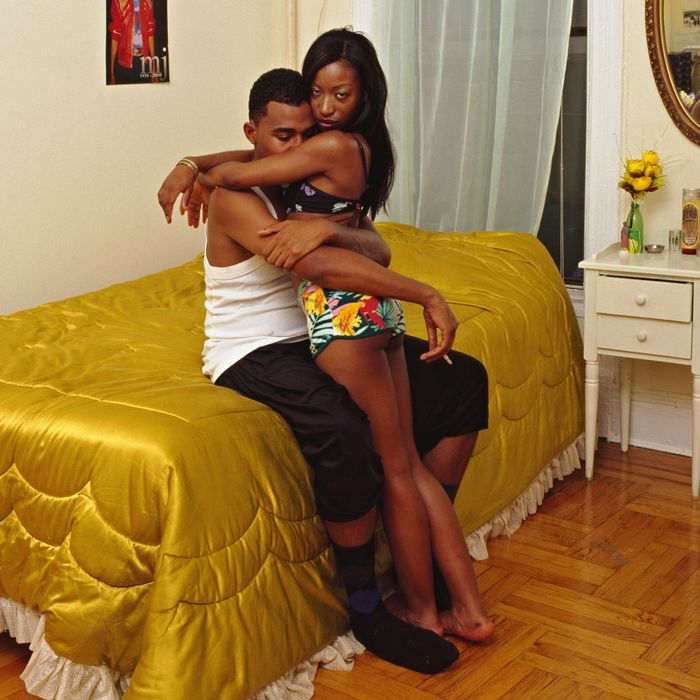 History books will look back on the 2010s' climate of civil unrest following the deaths of Trayvon Martin, Tamir Rice, Eric Garner, Sandra Bland, and many more at the hands of police and civilians as a flashpoint in race relations. But the truth of the matter is that the blood of young black (and Latino, Arab, Asian, Native American, lesbian, gay, bisexual, transgender, non-binary, etc) boys and girls is woven into the tapestry of this nation's past as much as any purple mountains or amber grains. After centuries of forced amendments to the governing laws of the union, life as the American other remains a quest for prosperity under the ambient threat of extinction. Guyanese British expat Devonté Hynes's work in the R&B-pop project Blood Orange is very much informed by this struggle: The newly released Freetown Sound is an album-length Passion of black America, honest and uncompromising in its detailing of the day-to-day perils minorities face but also vibrantly celebratory of the culture born out of them.
Since moving to New York City following the breakup of his rising post-punk-revival act Test Icicles, Hynes's creative wanderlust has carried him from the orchestral indie pop of his short, late-2000s tenure recording as Lightspeed Champion through Blood Orange's shiftless, rangy 2011 debut Coastal Grooves and its more pointedly soulful follow-up Cupid Deluxe. His rebel pulse quickened after a 2014 incident in which he was attacked by Lollapalooza security hours after speaking out against police brutality during a performance. Hynes's political interests crossed sweetly with his ear for melody last year on "Do You See My Skin Through the Flames?" and "Sandra's Smile," a pair of songs influenced by the burgeoning Black Lives Matter movement. "Sandra's Smile" in particular showcased a knack for protest music you could dance to in its tender tribute to Sandra Bland, a black Texan whose death by hanging in a county jail cell raised questions that remain unanswered and unprosecuted.
Freetown Sound's audacity shows early: Opener "By Ourselves" flits in on lilting keys pulled from jazz bass legend Charles Mingus's 1963 piano improvisation "Myself When I Am Real," a chorus of mournful singers, found sounds from city streets, and spoken-word artist Ashlee Haze's spirited recitation of her "For Colored Girls (The Missy Elliott Poem)." These disparate threads coalesce to form a panoramic vision of black self-love and self-sufficiency that holds for the remainder of the record.
Hynes marries political and historical allusion to an astutely nostalgic black pop music equally informed by R&B, disco, hip-hop, and new wave. "Augustine" is a propulsive rock tune that closes out invoking South African religious leader Nontetha Nkwenkwe, who was institutionalized when her message of black underclass unity became threatening to the nation's white power structure. The dreamlike disco-funk of "Desiree" pulls speech from the seminal New York drag-ball-culture documentary Paris Is Burning, and the baroque interlude "With Him" samples black gay filmmaker and activist Marlon Riggs's Black Is … Black Ain't, which celebrates American blackness while also chronicling Riggs's own rapidly declining health as he succumbed to the AIDS virus.
If all of this sounds bleak, remember that Dev Hynes is a writer of shocking lightness, which is displayed in his own records as well as the sweetly wistful R&B-pop hits he has co-authored, like Solange Knowles's "Losing You," Sky Ferreira's "Everything Is Embarrassing," and Carly Rae Jepsen's "All That." Freetown Sound floats on Hynes's excellence as a writer, producer, and magnet for talent, and his comfort with writing for women gives the album a strong female counterpoint that deepens and complicates its perspective. "E.V.P." zips through a gutting, self-flagellating rap from Dev, a dynamite, all-too-brief guest spot from Debbie Harry, a cathartic chorus, and a killer drum solo — all of this over laser-beam synths and '90s new jack swing funk. "Love Ya" reimagines Guyanese British "Electric Avenue" singer Eddy Grant's lesser known reggae rocker "Let Me Love You" as a downcast array of twinkling synths, sputtering drums, and pointed saxophone licks. Freetown Sound scattering the hopes of doomed luminaries around these summery pop tunes speaks to Blood Orange's aim to be a light in dire times.
All through the crevices and messages of this thing, though, lies New York City. (Hynes is so enamored of the sights, sounds, and rhythms of the place that he famously hates to tour, instead bringing Blood Orange to the stage in fits and starts for local events like a benefit at the Apollo Theater for Harlem's Opus 118 School of Music or this summer's inaugural Panorama Festival at Randalls Island.) Freetown Sound pulses with recordings Hynes grabbed in his daily business about lower Manhattan, giving the album an ambient undercurrent of New York street noise that couples with the hazy, nostalgic pop sounds, '80s activist screeds, and early-hip-hop touchstones elsewhere in the mix to speak to the city and its vibrant subcultures' resilience in times of distress. Things are bleak, it seems to say, but we are a singing and dancing people who will create our own joy if the world around us will not.