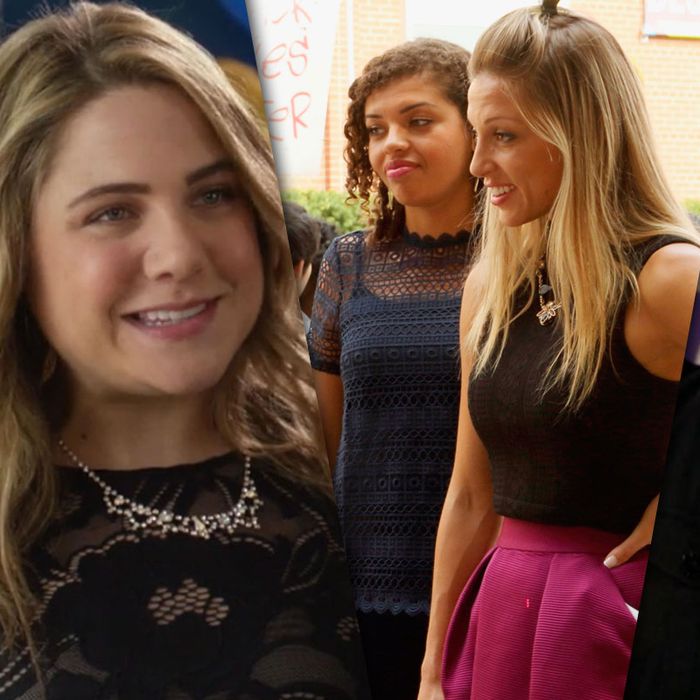 Whatever it takes, Degrassi will lure every living alumnus not named Jimmy Brooks back to its hallowed halls one way or another. It's the high school no one ever really graduates from, and in its latest Netflix iteration, Degrassi: Next Class, the prolific show is celebrating a milestone few teen dramas ever make it off the chopping block to see: 500 episodes. In lieu of a boring reunion, Degrassi brought back some of its most beloved characters from Next Generation — Craig! Paige! Marco! — for Degrassi High's 60th anniversary in episode five of Next Class's second season, now streaming in full. You've seen some of the gang get back together in real life (even Drake!), but if you've been dying to know what became of their characters, Degrassi finally has some answers. So, (spoiler!) did Spinner and Emma's marriage actually last? Here's what some of your favorite Degrassi alums are up to in 2016.
Craig Manning: Oh, Craig. Last we left Degrassi's notorious Casanova, he was off juggling a budding music career in L.A., partying with Pete Wentz, and his many women — which unbelievably, at the time, still included Ellie. Eight seasons later, while we don't get a glimpse of whatever love triangle he's no doubt caught in now, we do know his moody, slightly homeless vibe is going strong and he's apparently yet to write another song. He auditions for Degrassi's alumni gala with "Rescue You," the exact same somber ballad he wrote for Ellie while in rehab. So yes, the Crellie ship is still sailing.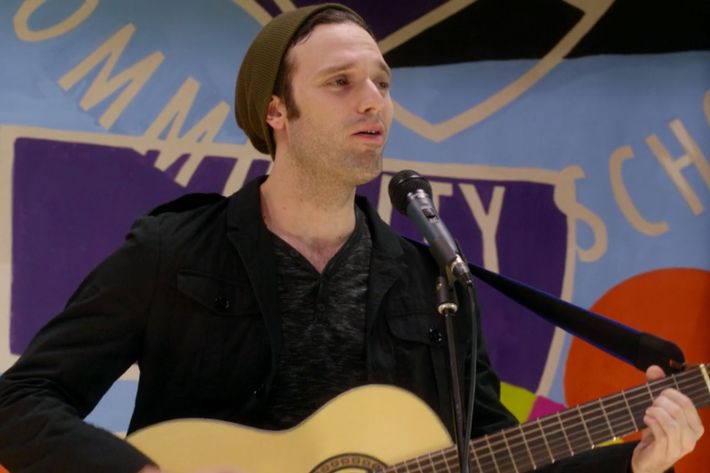 Spinner Mason and Emma Nelson (Mason?): Still married, ugh. These two crazy kids had a drunken shotgun wedding at a casino in Niagara Falls in season nine and figured, hey, what the hell, let's just stay married. It's a plot decision nearly every Degrassi producer has since admitted was a betrayal of fan trust, acknowledging that in no world would a Spinner and Emma union have made sense. ("I've always hoped that we could have a reunion episode … and Emma will get together with her true love, Sean," executive producer Stephen Stohn has even confessed.) And yet, they show up to the Degrassi reunion still very much consciously coupled — though never in the same scene together, hmmm — with Spinner calling Snake Dad (cringe). In fact, Spemma are so darn settled, they're buying a house and doing Sunday dinners with Emma's parents. Spinner even pretends not to know what "turnt" means — at the ripe old age of 20-something!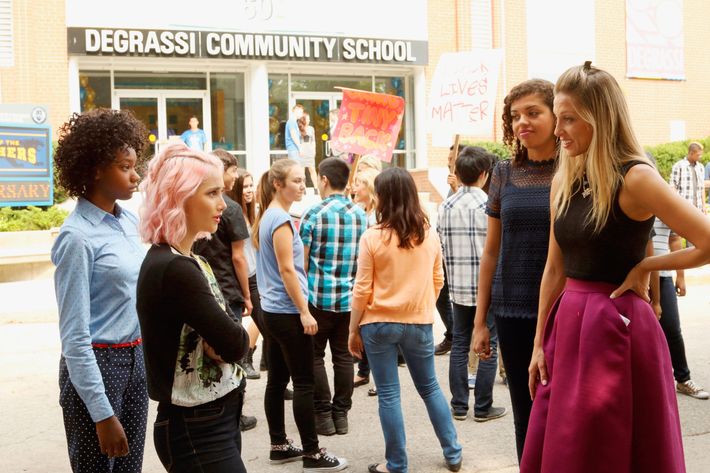 Paige Michalchuk: The bitch is back, and though there's sadly no hint of what she's up to these days — aside from being BFFs with Marco, duh — we can rest easy knowing she's returned to make fun of the mythical Heather Sinclair and pass on her sage advise to teens in crisis. Oh, and provide Spinner with his weekly reminder that he was a fool in high school.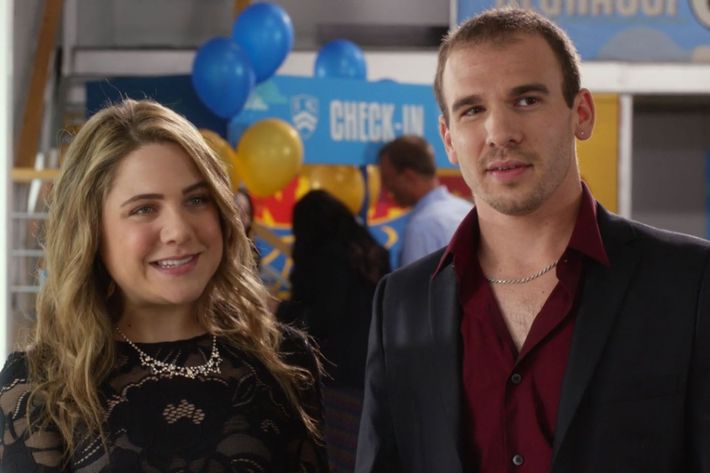 Marco Del Rossi: Presumably roommates for life with Paige and still teaching, we learn Marco has been spending his 20s getting extra woke listening to podcasts about how schools use zero-tolerance policies to enforce systemic racism. All that and he still manages to be Degrassi's best dressed.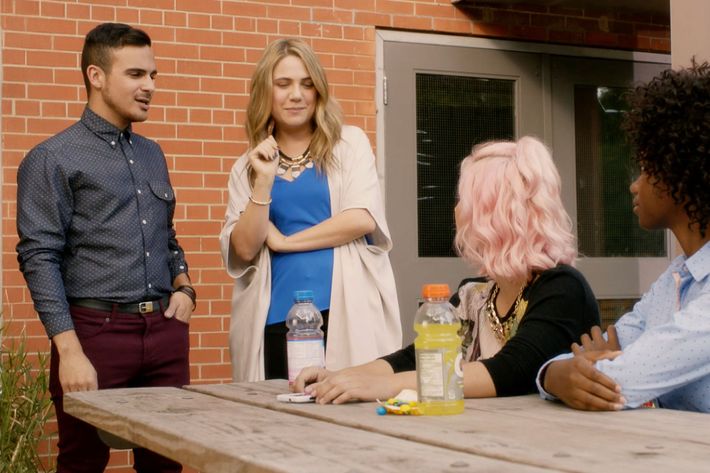 Manny Santos: A Degrassi reunion without even a mention of Manny would be cuckoo bananas, and while we never get to see her at the anniversary, her legacy is beautifully honored. When the episode Manny will be best remembered for, "Accidents Will Happen," aired in 2004, it was one of the few Very Special Episodes about a teen who gets an abortion. Controversial even then, the episode was never broadcast in the U.S. until years later. As a nod to its significance, it's noted in passing that Manny was supposed to perform at the gala, but her song was nixed because it was "kind of a downer" about teen pregnancy. Nicely done, Degrassi.

Liberty Van Zandt: Ever the overachiever, after conquering university (and all her sorority woes), it should come as a shock to no one that Liberty has graduated on to law school, where's she's also captain of the ultimate Frisbee team. It only takes about a minute back at Degrassi for Liberty to join a student-organized Black Lives Matter protest, recruit Emma for the cause, and, hopefully, at some point, find time to pay respect to J.T. [sniffle].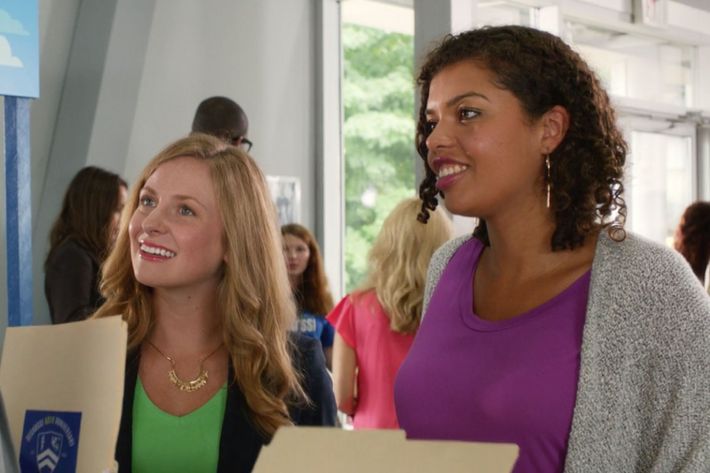 Holly J. Sinclair: It's not entirely clear what life for Holly J. has looked like post-kidney transplant, but we know she was headed to Yale after Degrassi. She returns an "icon" in the eyes of the current student-council president, Tristan, who selects her to speak at the anniversary gala. But in true Holly J. DGAF form, she shades him for attempting to censor student performers.
Peter Stone: A far cry from the selfish meth-head he was toward the end of high school, Peter's now got a solid job at a music studio and, surprisingly, remains one of the few Degrassi alumni directly involved with the school. He assists in Degrassi's co-op program and hires current student Maya Matlin to work (and flirt) with him. (Hey, his judgment still needs work.) Throughout a recurring role in season two, we see him celebrate his birthday with Spinner, Sav, his ex, and Maya, as well as semi-resurrect his old band, the Stüdz — because high school never ends.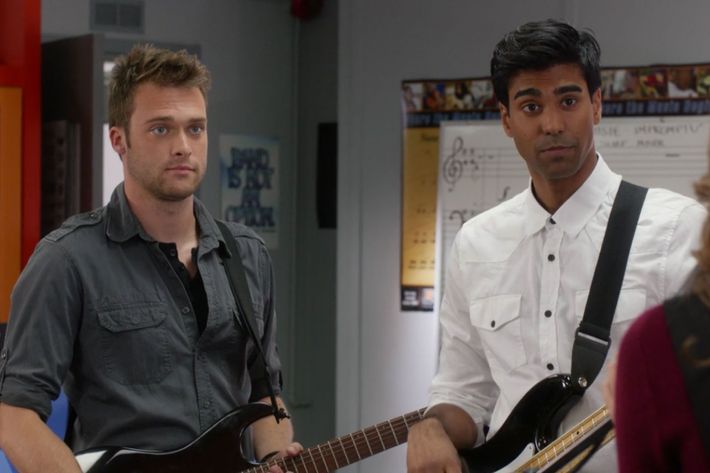 Sav Bhandari: No longer hung up on Holly J. or his teacher Ms. Oh
— whom he'd actually be old enough for now — we learn that Sav still hangs out with Spinner and Peter and has political aspirations. Hence, he can't be seen associating with a student accused of a hate crime and ends up pulling out of his performance with a partially reunited Stüdz at the anniversary gala.
Mo Mashkour: Poor Mo, our underappreciated comic relief. He's now an amateur stand-up comedian, who auditions with a rough routine, only to be censored for mentioning the BLM protest happening outside the school. It's here we also learn that Mo, like Emma, studied the fine art of getting high whilst at university.